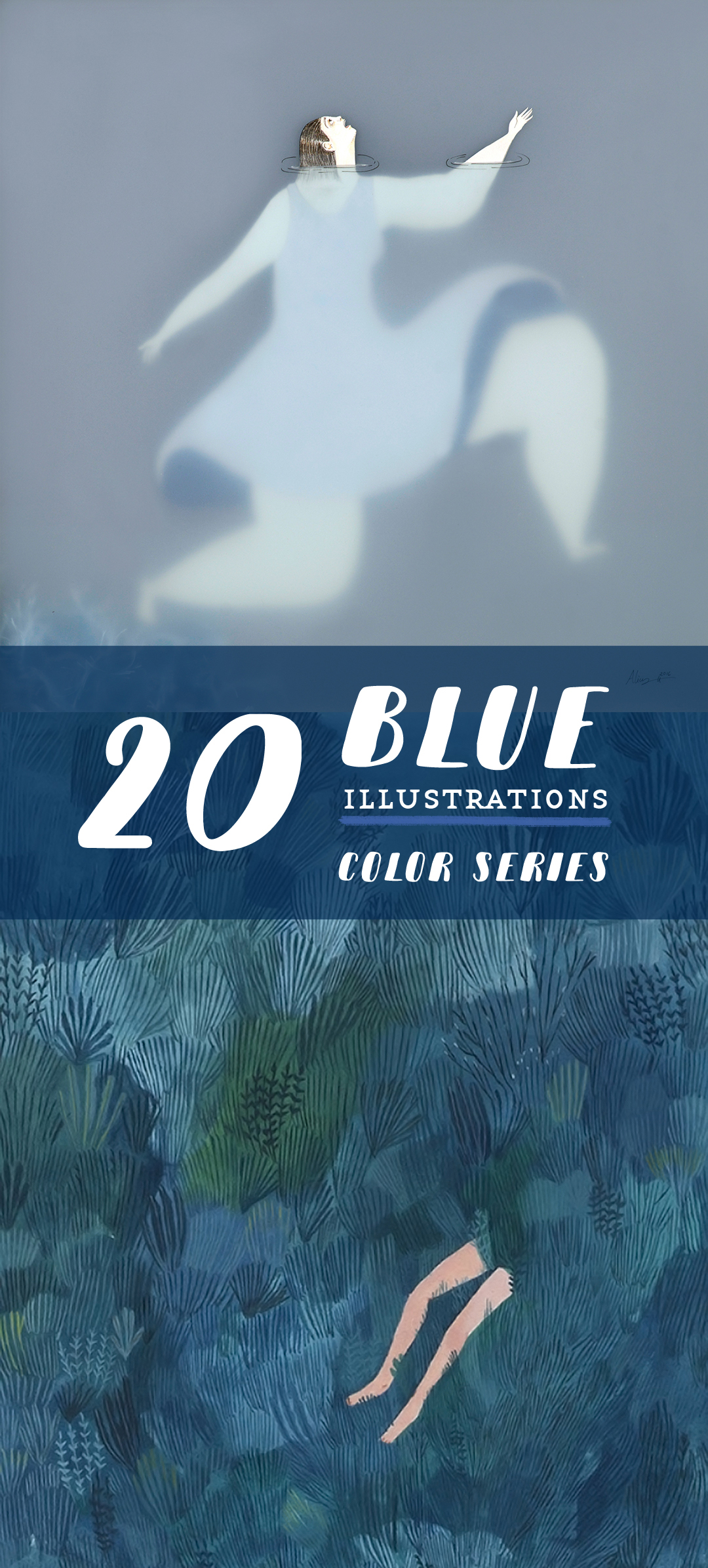 You can't under­state the impor­tance of color—especially in art. It wields its pow­er in all sorts of ways, from set­ting the mood to giv­ing us impor­tant visu­al clues. Over the next sev­er­al weeks, I'll share a selec­tion of illus­tra­tion, paper craft, and embroi­dery that over­whelm­ing­ly uses one hue in its com­po­si­tion. Called The Col­or Series, first up are blue illus­tra­tions.
Blue is one of the most pop­u­lar col­ors to use in an artwork—and it's no sur­prise. Con­cep­tu­al­ly, it has a lot to offer; envi­ron­ments are cre­at­ed using the hue and make it ripe with sto­ry-telling pos­si­bil­i­ties. Water, sky, and the dark­ness of shad­ows are all the prod­uct of this cool col­or. And, you'll see that in a lot of the work fea­tured here. Some of it speaks to blue's melan­choly side, while oth­er pieces focus on the tran­quil­i­ty and calm of which it's also asso­ci­at­ed.
The color blue can be tranquil… or sad.. or even go bump in the night. Check out how 20 blue illustrations use the cool hue to create compelling visual works.