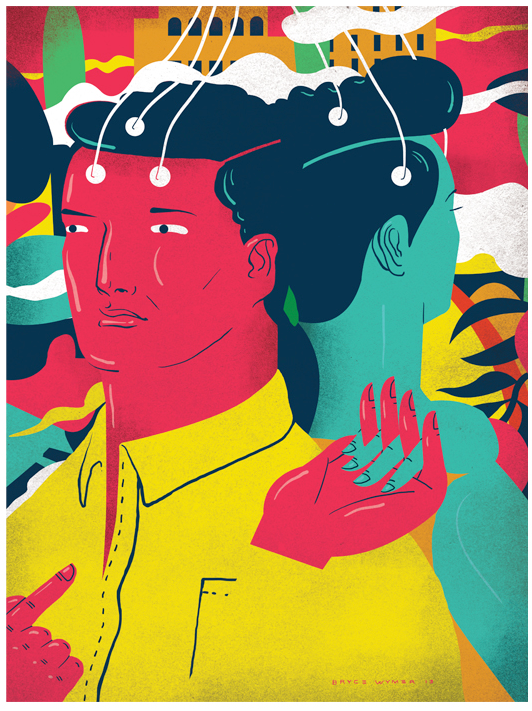 Bryce Wymer is a visu­al artist based in Brook­lyn, NY. His work, he writes, deals with "human social pro­gres­sion and the dri­ving rela­tion between the pow­er­ful and the pow­er­less." This tinges his images with the feel­ing of despair.
Bryce trans­lates his ideas into not only 2D work, but into prod­ucts, too, includ­ing ceram­ics. wood sculp­tures, and art books.
All images via his web­site. He has a robust sketch blog, which is where the last two images are from. Check that out as well as his Etsy shop!