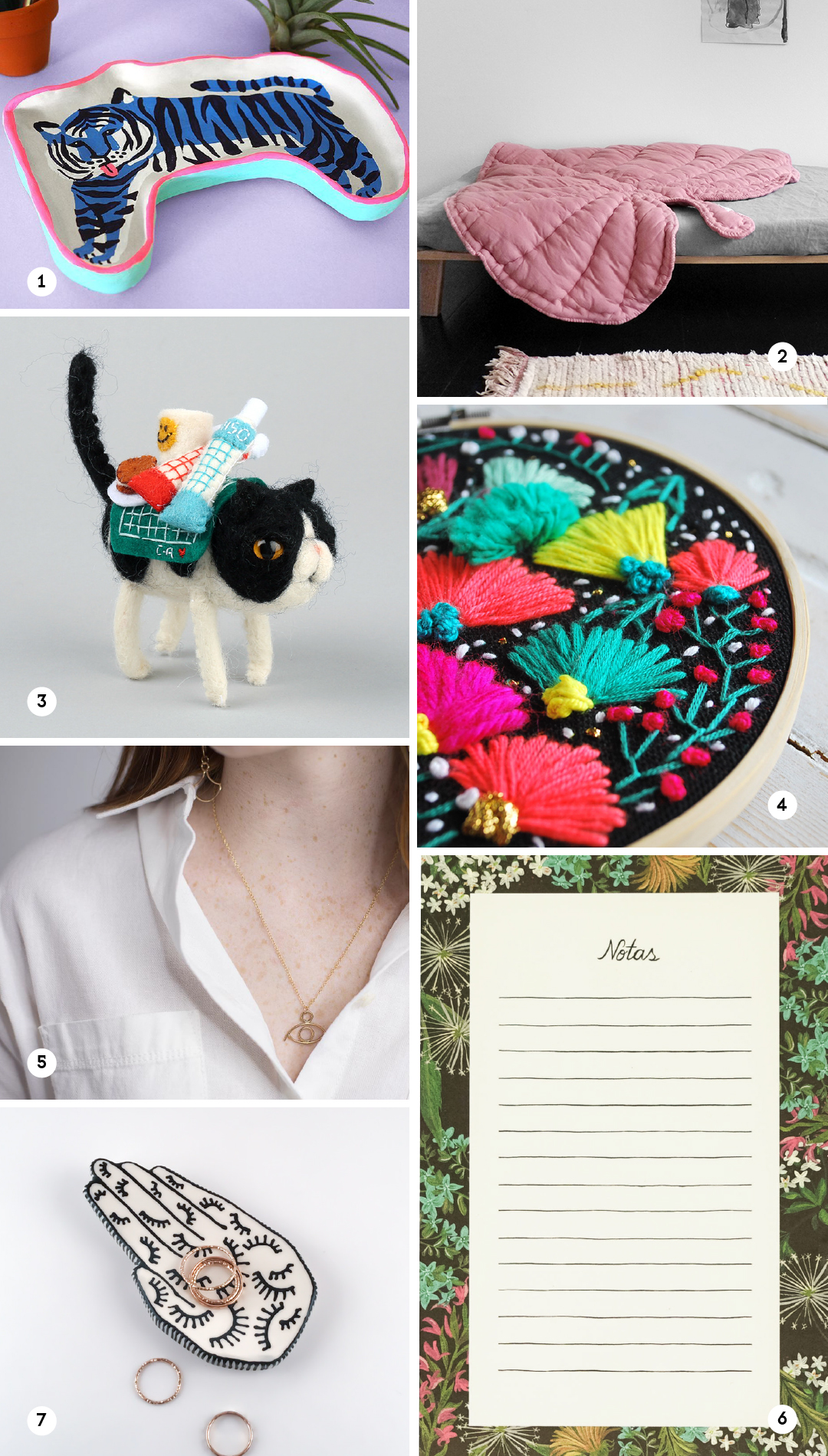 1. Blue tiger dish by Kim Siel­beck
2. Leaf blan­ket by Moon Pic­nic
3. Pock­et Por­co Plush soft sculp­ture by Cat Rab­bit
4. Float­ing Gar­dens embroi­dered hoop art by Katy Biele
5. Behold­er charm neck­lace by C. Alexan­dria
6. Block Gar­den note pad by Clover
7. Shut eye ring dish by Tiny Loud Co.
Do you have a prod­uct sug­ges­tion? Sub­mit the link here.