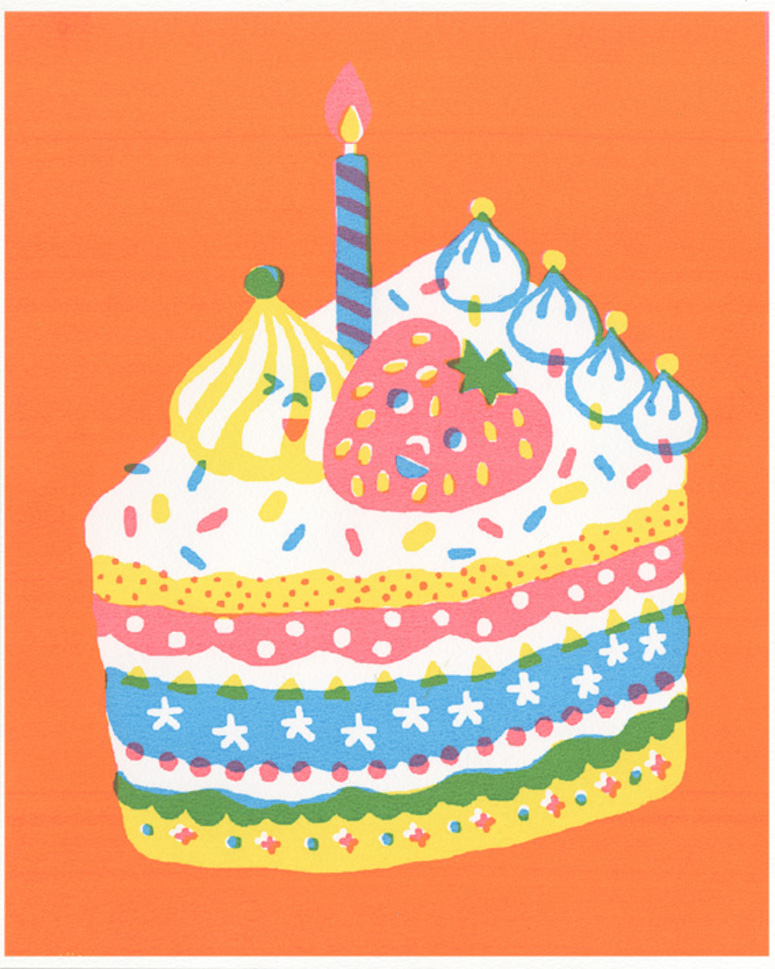 Happy birth­day! Here's a card that of a cake with a smil­ing straw­berry on top. That's just one of the wacky com­bi­na­tions that you'll find on Sue Jean Ko's greet­ing cards. They're happy, col­or­ful, and oh-so-delightful.
Fren­chophiles, you'll be excited to know that Sue Jean hand screen prints her illus­tra­tions on 100lb French Paper Co. paper. I imag­ine that this would be a very nice card to hold, con­sid­er­ing the high qual­ity of the paper and the awe­some tex­ture that comes from screen printing.
Pur­chase Sue Jean's cards from her Etsy shop or find them in these stock­ists.