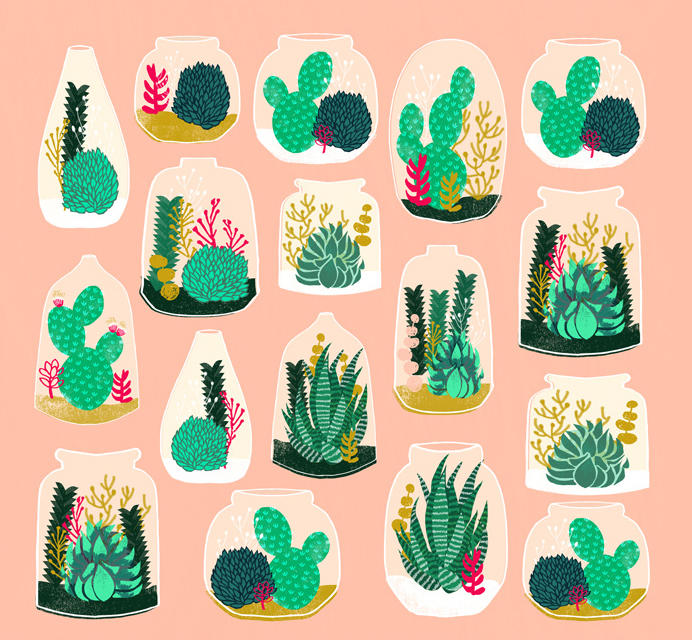 Andrea Lauren is a pattern maker living in Asheville, North Carolina. Many of her colorful, designy illustrations are inspired by nature, but she also throws some toys and tea in there, too.
Andrea uses a variety of hand-rendered techniques in her pattern production, and they're meant for digital textile printing. "I'm particularly drawn to linocuts, pen & ink, and cut paper," she writes on her website. Check out her Spoonflower shop for more.
If you're interested in printmaking, be sure to read Andrea's blog, Ink Print Repeat. She shares helpful tips (including supplies she uses) as well as fun in-progress work.