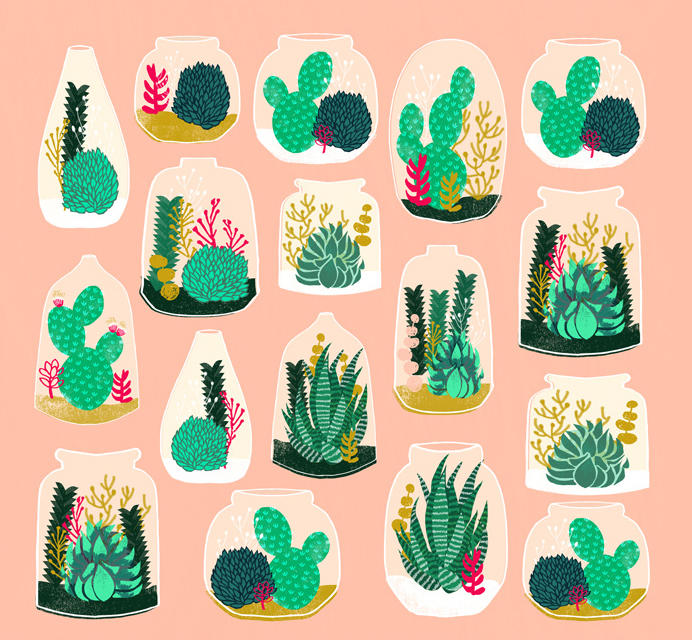 Andrea Lau­ren is a pat­tern maker liv­ing in Asheville, North Car­olina.  Many of her col­or­ful, designy illus­tra­tions are inspired by nature, but she also throws some toys and tea in there, too.
Andrea uses a vari­ety of hand-rendered tech­niques in her pat­tern pro­duc­tion, and they're meant for dig­i­tal tex­tile print­ing. "I'm par­tic­u­larly drawn to linocuts, pen & ink, and cut paper," she writes on her web­site. Check out her Spoon­flower shop for more.
If you're inter­ested in print­mak­ing, be sure to read Andrea's blog, Ink Print Repeat. She shares help­ful tips (includ­ing sup­plies she uses) as well as fun in-progress work.