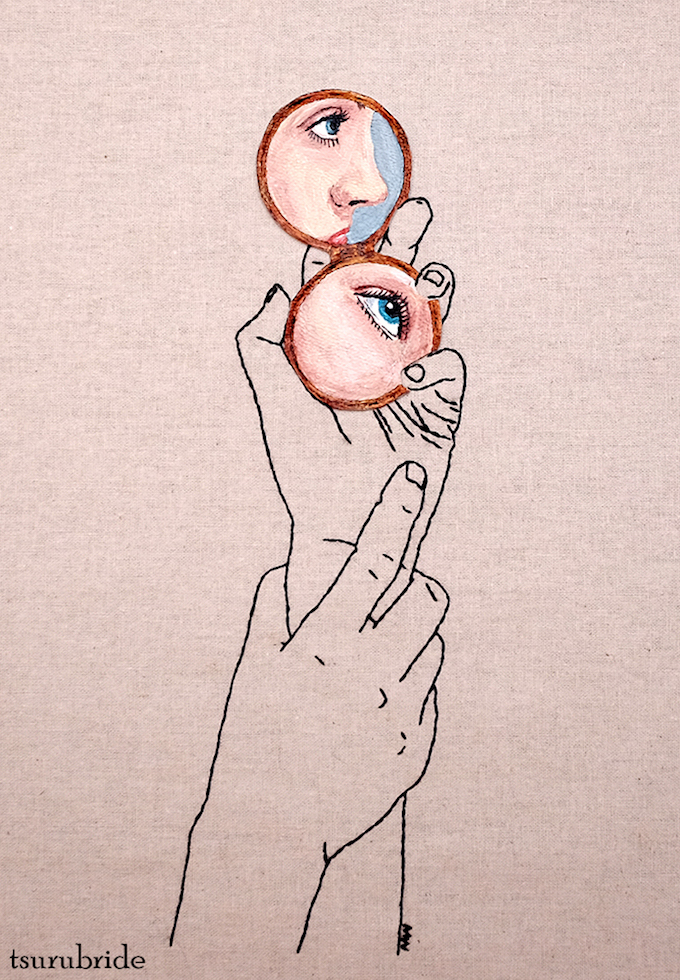 Tsuru Bride is the pseudonym of Meghan Willis, a Brooklyn-based embroidery artist whose textile works celebrate women's strengths and sexuality. "I aim to tempt the viewer to follow the delicate stitching that caresses the bodies I reveal through thread," she writes. All figures are drawn from real women, and I love seeing their uninhibited poses—they're an awesome sense of freedom in each work.
Meghan uses a combination of appliquéd fabric and hand-painted leather, as well as embroidered stitches that act as a pencil or pen. The figures' stances are minimally stitched and accented with small bursts of colors and patterns—together, they're exquisite!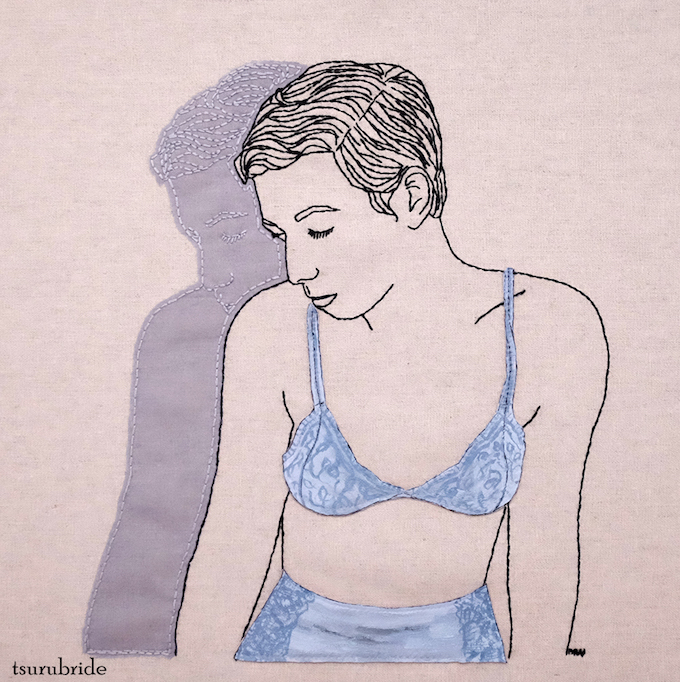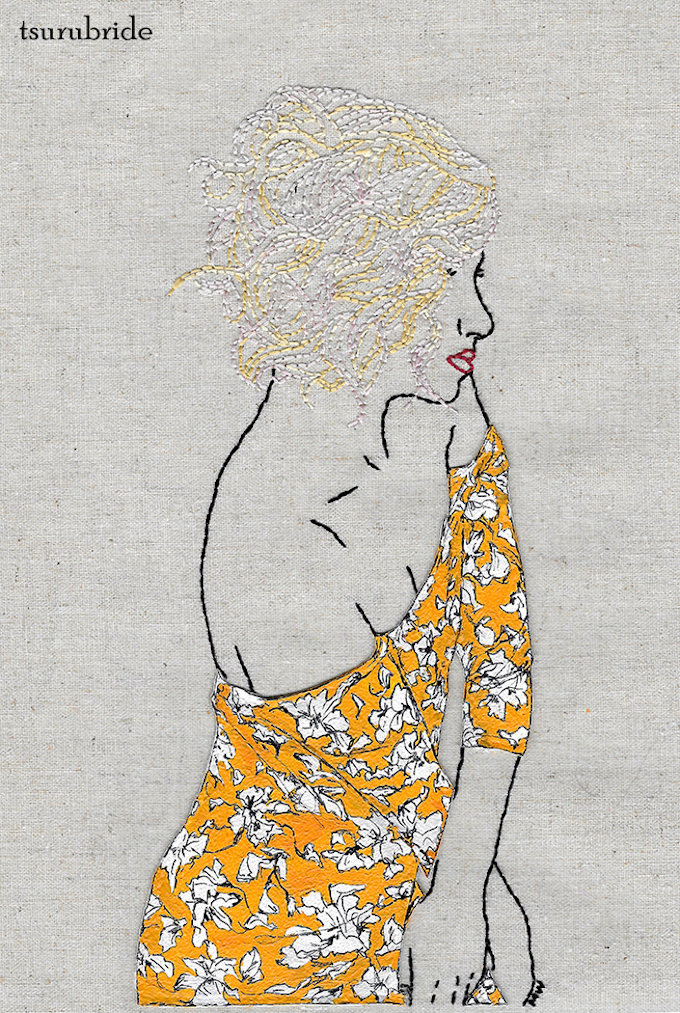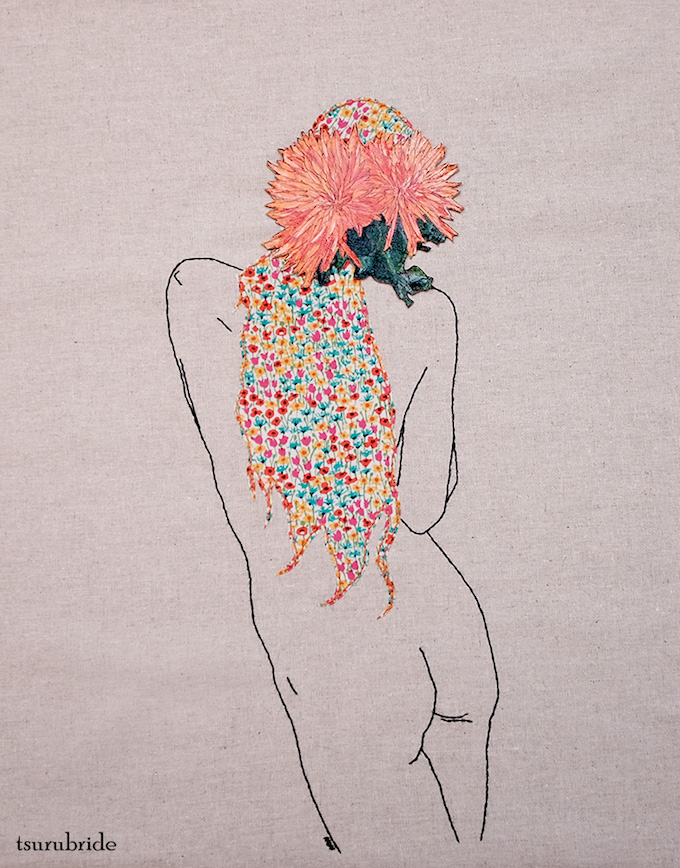 Fun fact: I included Tsuru Bride on my list of 10 Artists Who Contemporize the Ancient Craft of Embroidery, appearing on Illusion.