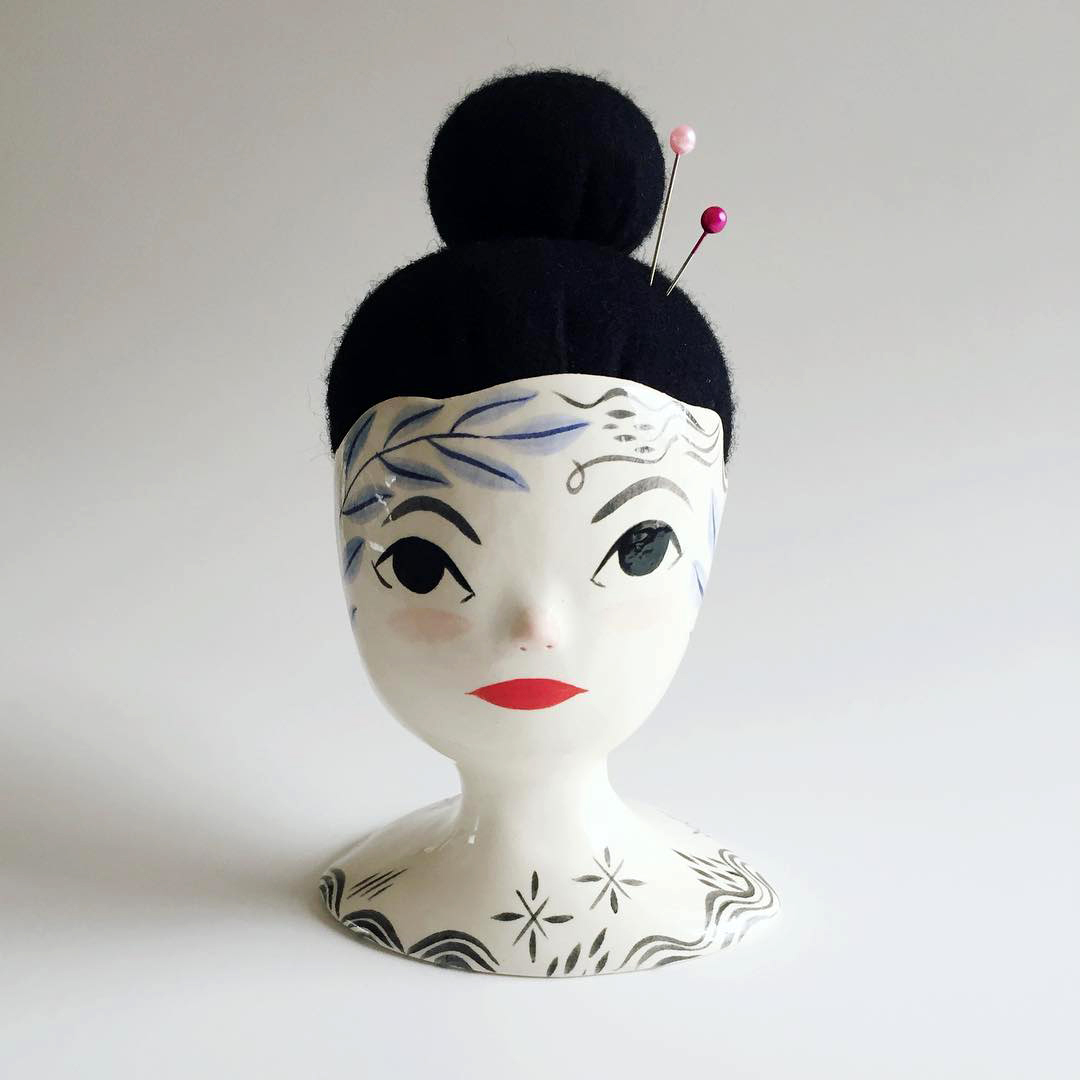 If you sew, you know how vital the pin cush­ion is. We're often so used to the stan­dard toma­to, but there's ways to make the prac­ti­cal tool both fan­cy and fun—thanks to illus­trat­ed ceram­ics. And Erin Pais­ley does just that with her bespoke pin cush­ions.
Erin's pro­duc­tion process looks like this: she first hand builds the form—either a woman or animal—out of earth­en­ware clay. After it's paint­ed, glazed, and fired, she adorns the fig­ure with a tight black wool bun stuffed with wool rov­ing. The pin cush­ion part looks like hair, so the more pins you stick in, the more bejew­eled her bun looks.
Erin sells her ceram­ic pin cush­ions, along with oth­er good­ies, in her Etsy shop. Fol­low her on Insta­gram to see her cur­rent works in progress.
Erin Paisley produces pin cushions that go beyond the typical tomato. She adorns her ceramic figurines with a wool hairdo. The more pins you add, the more you bejewel their buns!