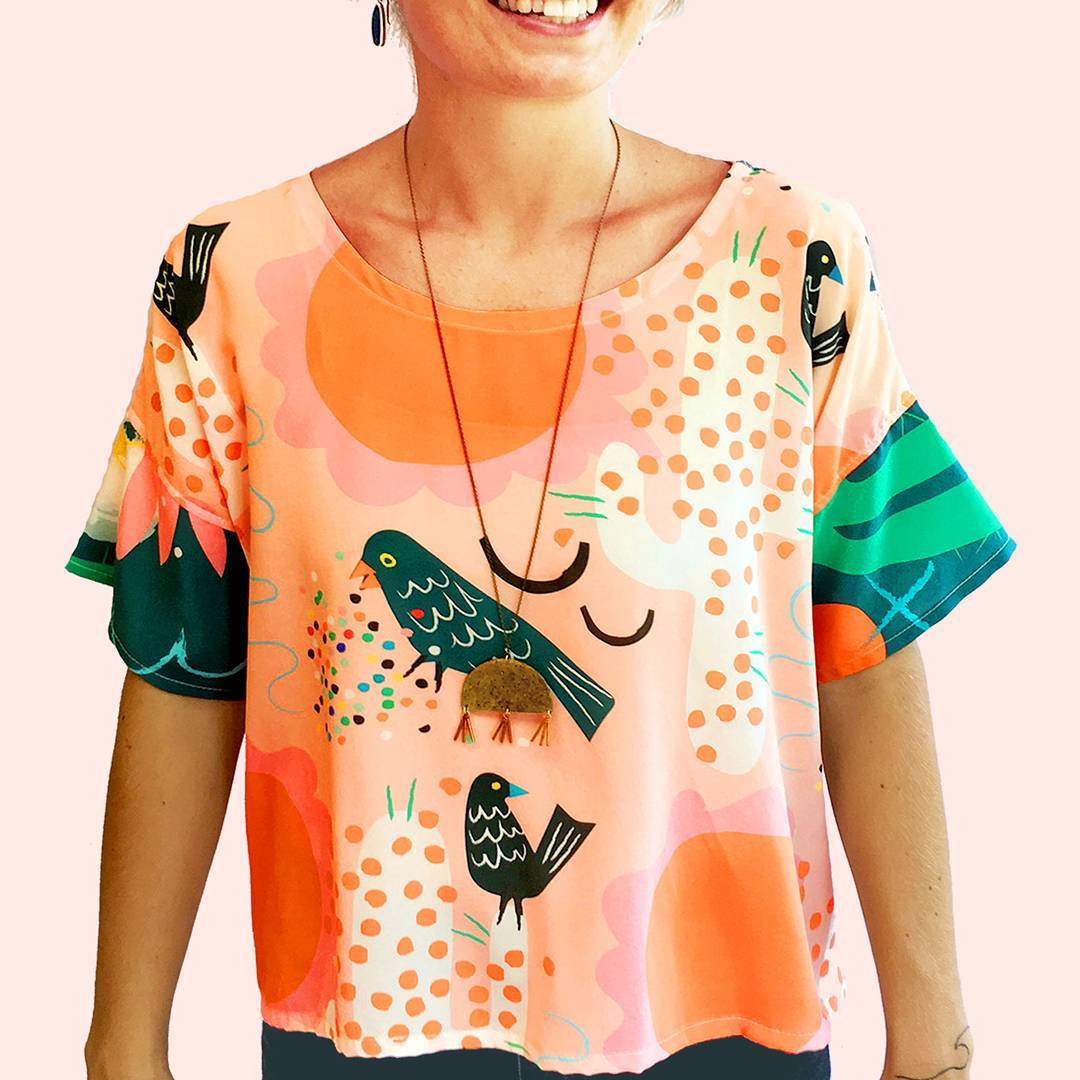 I've got a quick note of house-keeping: I'm phasing out my 7 illustrated product obsessions. You'll probably see them every so often in the future, but now I'm going to dedicate Fridays to individual shops. It'll still be an illustrated product-related day, just with more laser focus.
That being said, happy Friday! Doops Design is one of my favorite illustrated clothing shops. I love the bright colors, kooky cacti, and other bold imagery on the shirts, dresses, and tank tops.
Jane Newham is the designer and illustrator behind Doops Design, and she does it all. From drawing the surface patterns to screen printing the motifs, Jane uses eco-friendly printing and processes.
If you're in the Northern hemisphere (like me), you're probably in the midst of frigid temperatures. Now's the perfect time to snatch up her sunny garments—in preparation for the warm days to come!
All of Jane's designs are available in the Doops Design Etsy shop. Follow along with her progress on Instagram.