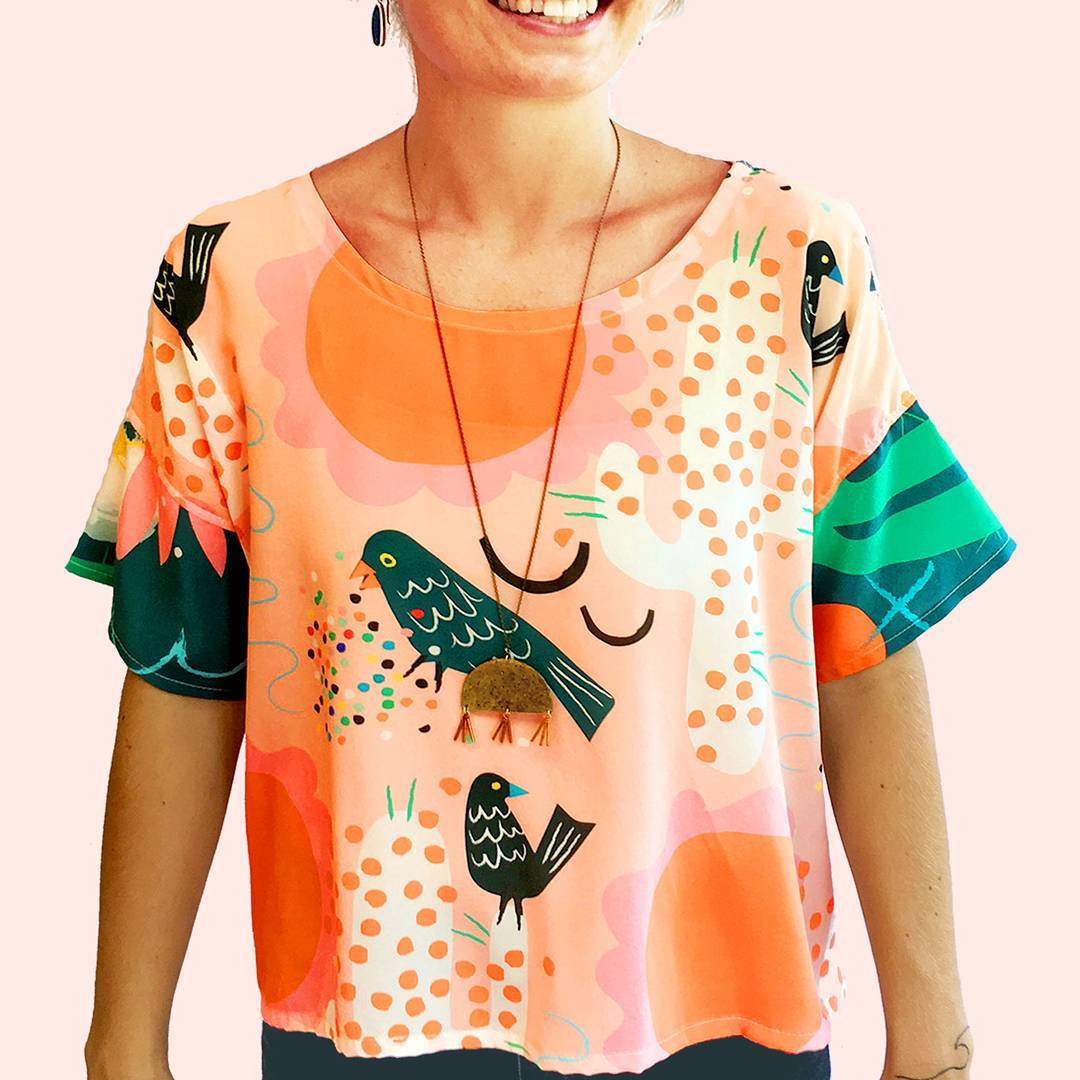 I've got a quick note of house-keep­ing: I'm phas­ing out my 7 illus­trat­ed prod­uct obses­sions. You'll prob­a­bly see them every so often in the future, but now I'm going to ded­i­cate Fri­days to indi­vid­ual shops. It'll still be an illus­trat­ed prod­uct-relat­ed day, just with more laser focus.
That being said, hap­py Fri­day! Doops Design is one of my favorite illus­trat­ed cloth­ing shops. I love the bright col­ors, kooky cac­ti, and oth­er bold imagery on the shirts, dress­es, and tank tops.
Jane Newham is the design­er and illus­tra­tor behind Doops Design, and she does it all. From draw­ing the sur­face pat­terns to screen print­ing the motifs, Jane uses eco-friend­ly print­ing and process­es.
If you're in the North­ern hemi­sphere (like me), you're prob­a­bly in the midst of frigid tem­per­a­tures. Now's the per­fect time to snatch up her sun­ny garments—in prepa­ra­tion for the warm days to come!
All of Jane's designs are avail­able in the Doops Design Etsy shop. Fol­low along with her progress on Insta­gram.