Let's face it—embroidered den­im is noth­ing new, but it's had a resur­gence in the past few of years in both DIY cir­cles and on run­ways like Guc­ci.
And I am liv­ing for it! There's a stun­ning jux­ta­po­si­tion between vibrant col­ors and imagery when paired with the stiff sur­face of den­im. Each makes the oth­er shine, and togeth­er they cre­ate gar­ments that are state­ment pieces.
Hon­est­ly WTF cre­at­ed a com­pre­hen­sive DIY on how to embroi­der your own den­im. I am plan­ning on try­ing it for myself. But in the mean­time, here are 5 ways artists / crafters / illus­tra­tors to inspire mine and your projects.
Tessa Perlow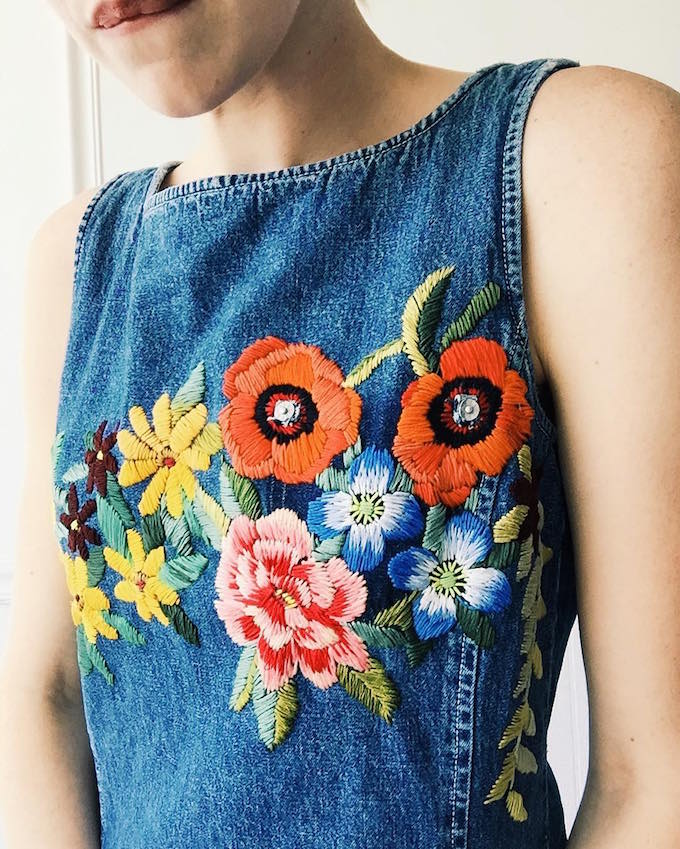 I first mar­veled at Tes­sa Perlow's embroi­deries a few months ago and haven't stop since. She works on a vari­ety of fab­rics, but the den­im shift dress above real­ly caught my eye. Tes­sa has a flair for design­ing her stitched ele­ments with the curve of the body so that they com­ple­ment the wear­er.
She occa­sion­al­ly puts some of her embroi­ders for sale on Etsy.
Gucci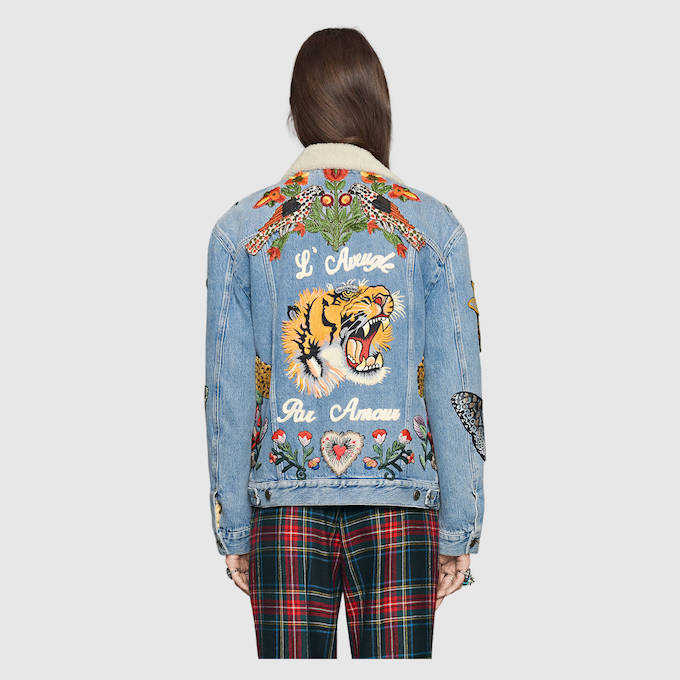 Guc­ci designed a whole cap­sule col­lec­tion around embroi­dered den­im. Rem­i­nis­cent of their Gar­den Exclu­sive, the pieces are embla­zoned with but­ter­flies, flow­ers, and snakes. These ele­ments are scat­tered on the front and back of clothes, and their appli­ca­tion also resem­bles iron-on patch­es (also a huge trend!).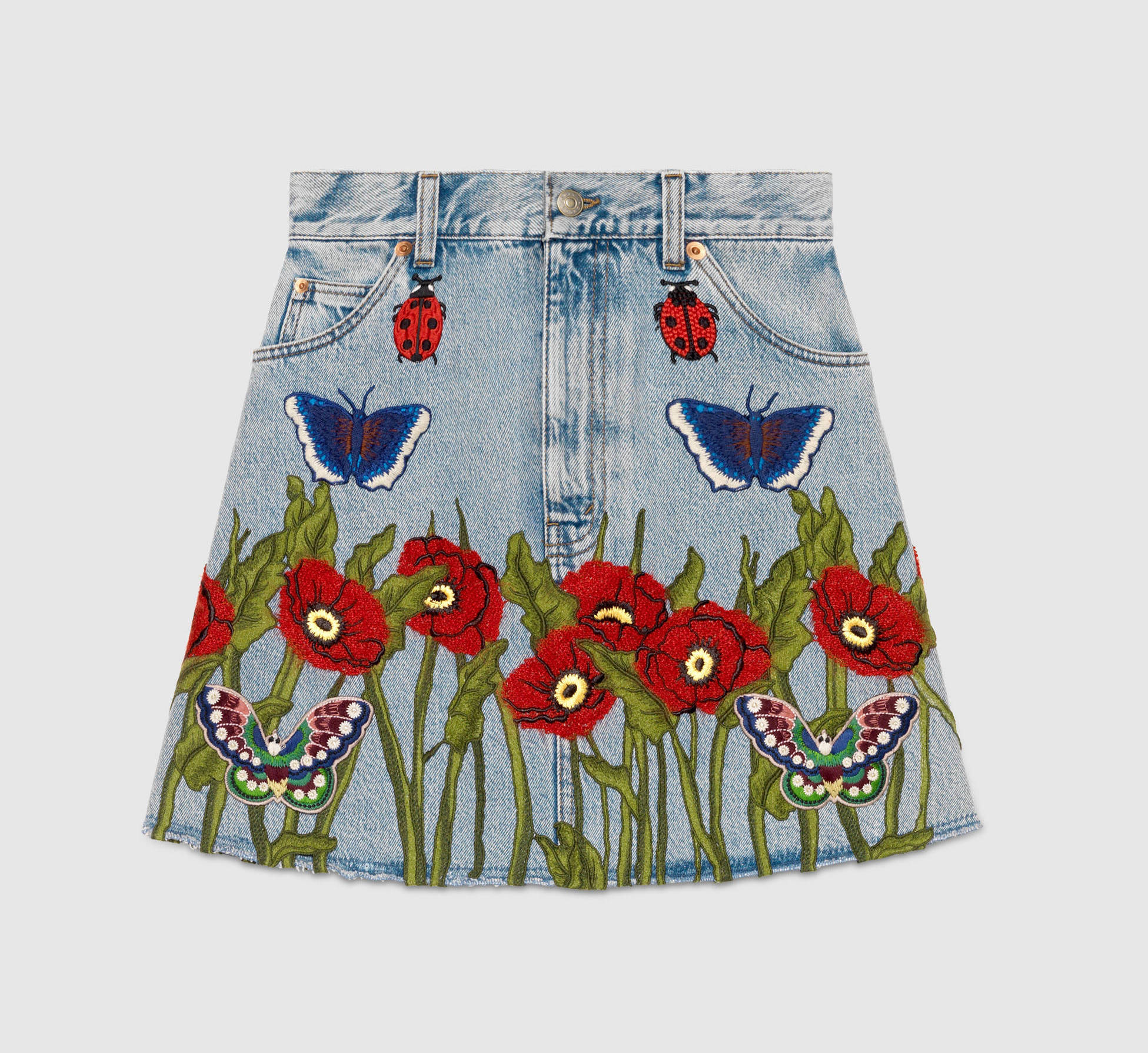 Bliss and Mischief
Hillary Justin is the founder and design­er of Bliss and Mis­chief, a label inspired by "epic cac­tus" and the "vivid embroi­dered details of clas­sic West­ern kitsch." Her cur­rent collection—which includes a lot of dec­o­ra­tive denim—pays trib­ute to the year 1982 by "obsess­ing over Edwar­dian whites, del­i­cate blooms, casu­al beau­ty, and all things roman­tic."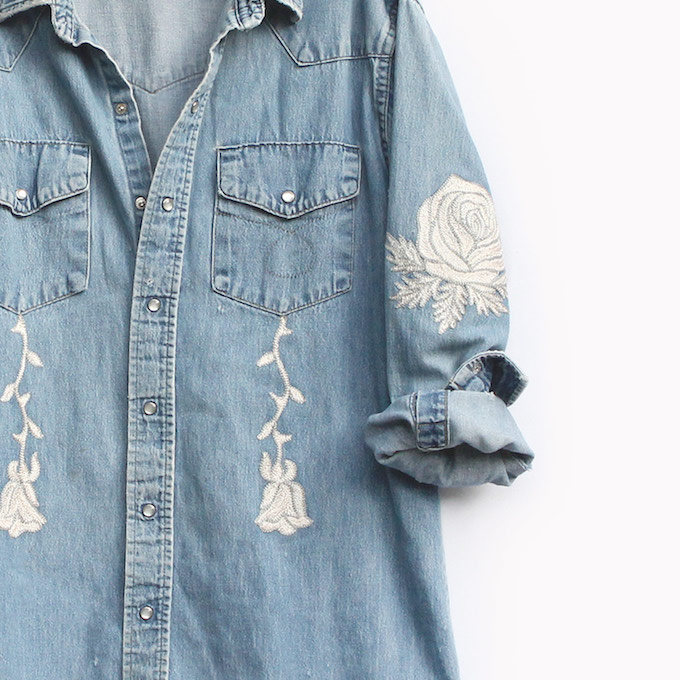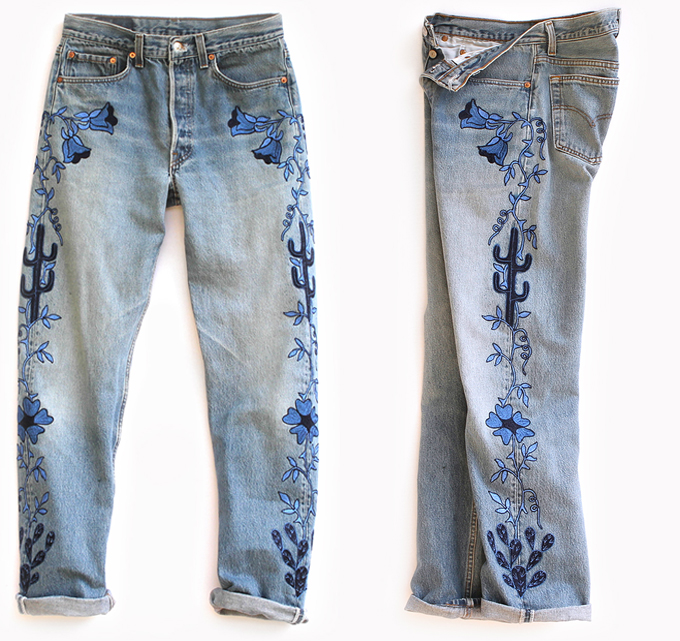 Trini Guzmán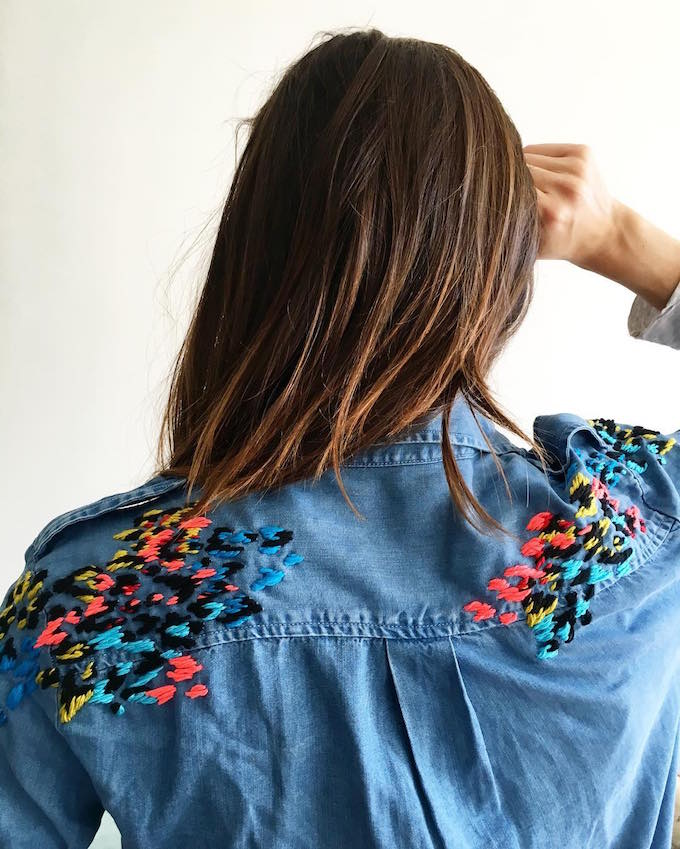 Tri­ni Guzmán brings an abstract vibe to my list. Using bold col­ors and a lot of French knots, she cre­ates non-rep­re­sen­ta­tion­al pat­terns that seem to take over what­ev­er den­im they inhab­it.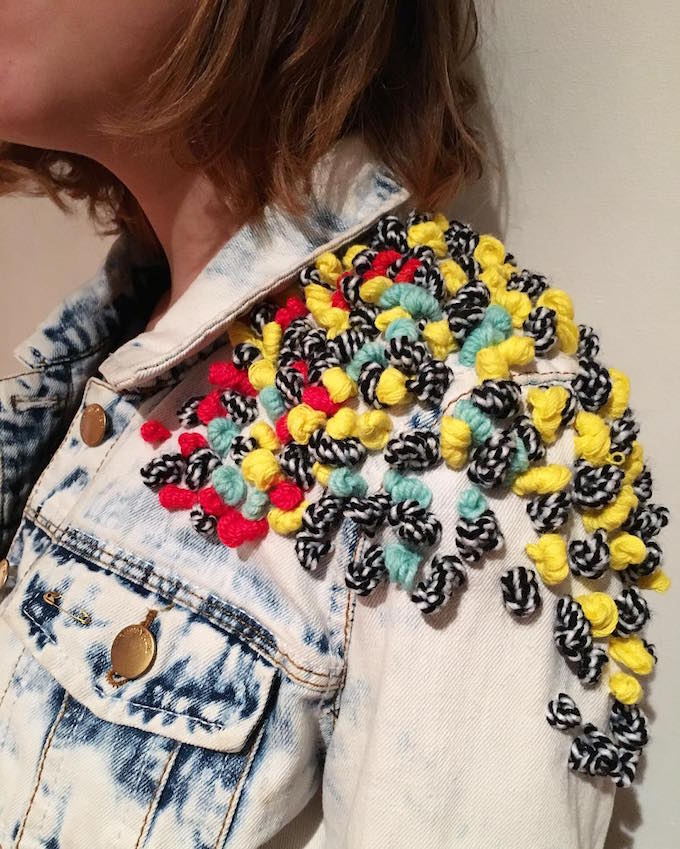 Die Trying
TX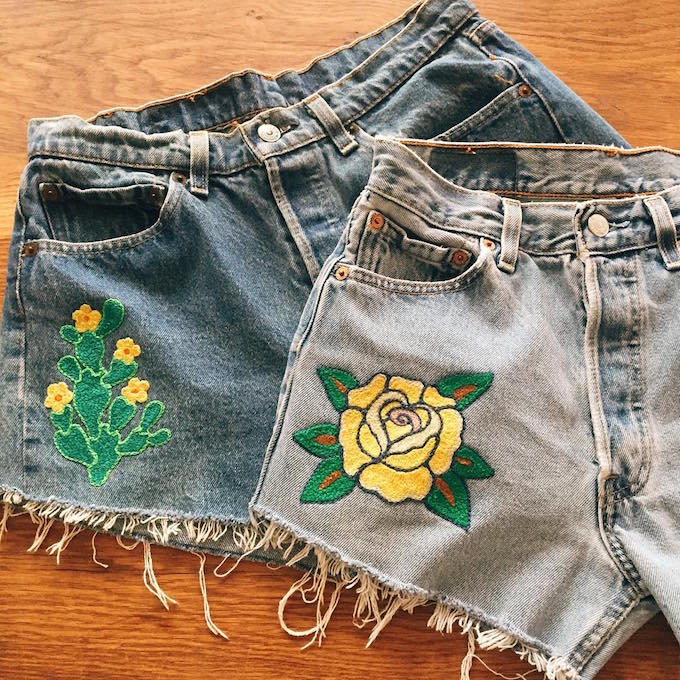 Lacy Van Court is the lady behind Die Try­ing TX, a label that upcy­cles den­im into one-of-a-kind pieces. To cre­ate this west­ern wear-inspired imagery, she uses vin­tage machines and hand process­es that can take up to six hours to com­plete.