Let's face it—embroidered denim is nothing new, but it's had a resurgence in the past few of years in both DIY circles and on runways like Gucci.
And I am living for it! There's a stunning juxtaposition between vibrant colors and imagery when paired with the stiff surface of denim. Each makes the other shine, and together they create garments that are statement pieces.
Honestly WTF created a comprehensive DIY on how to embroider your own denim. I am planning on trying it for myself. But in the meantime, here are 5 ways artists / crafters / illustrators to inspire mine and your projects.
Tessa Perlow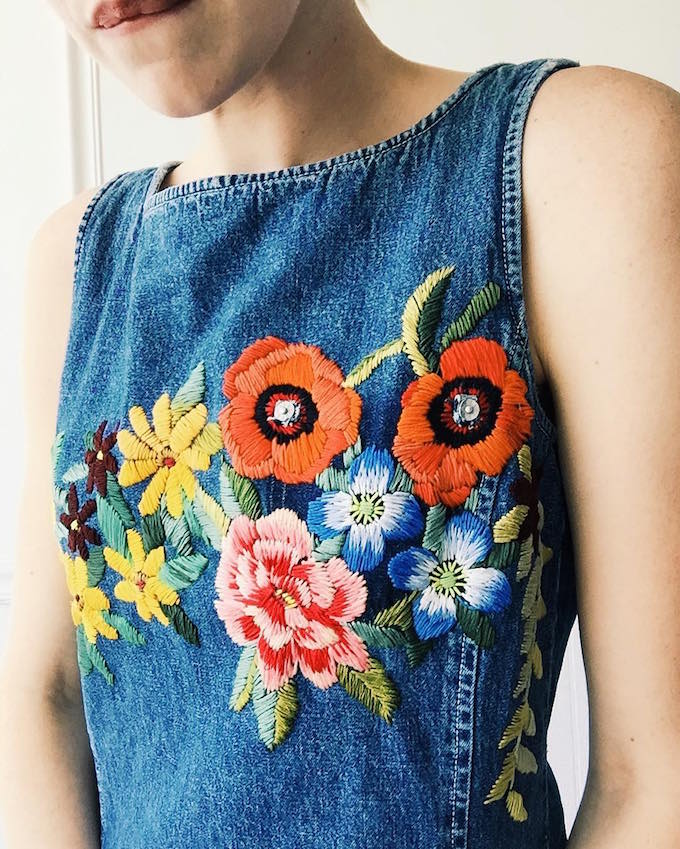 I first marveled at Tessa Perlow's embroideries a few months ago and haven't stop since. She works on a variety of fabrics, but the denim shift dress above really caught my eye. Tessa has a flair for designing her stitched elements with the curve of the body so that they complement the wearer.
She occasionally puts some of her embroiders for sale on Etsy.
Gucci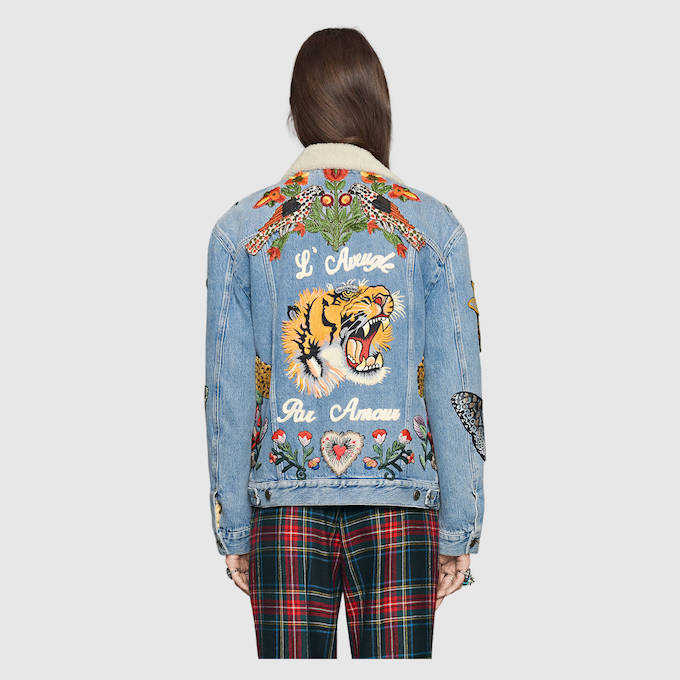 Gucci designed a whole capsule collection around embroidered denim. Reminiscent of their Garden Exclusive, the pieces are emblazoned with butterflies, flowers, and snakes. These elements are scattered on the front and back of clothes, and their application also resembles iron-on patches (also a huge trend!).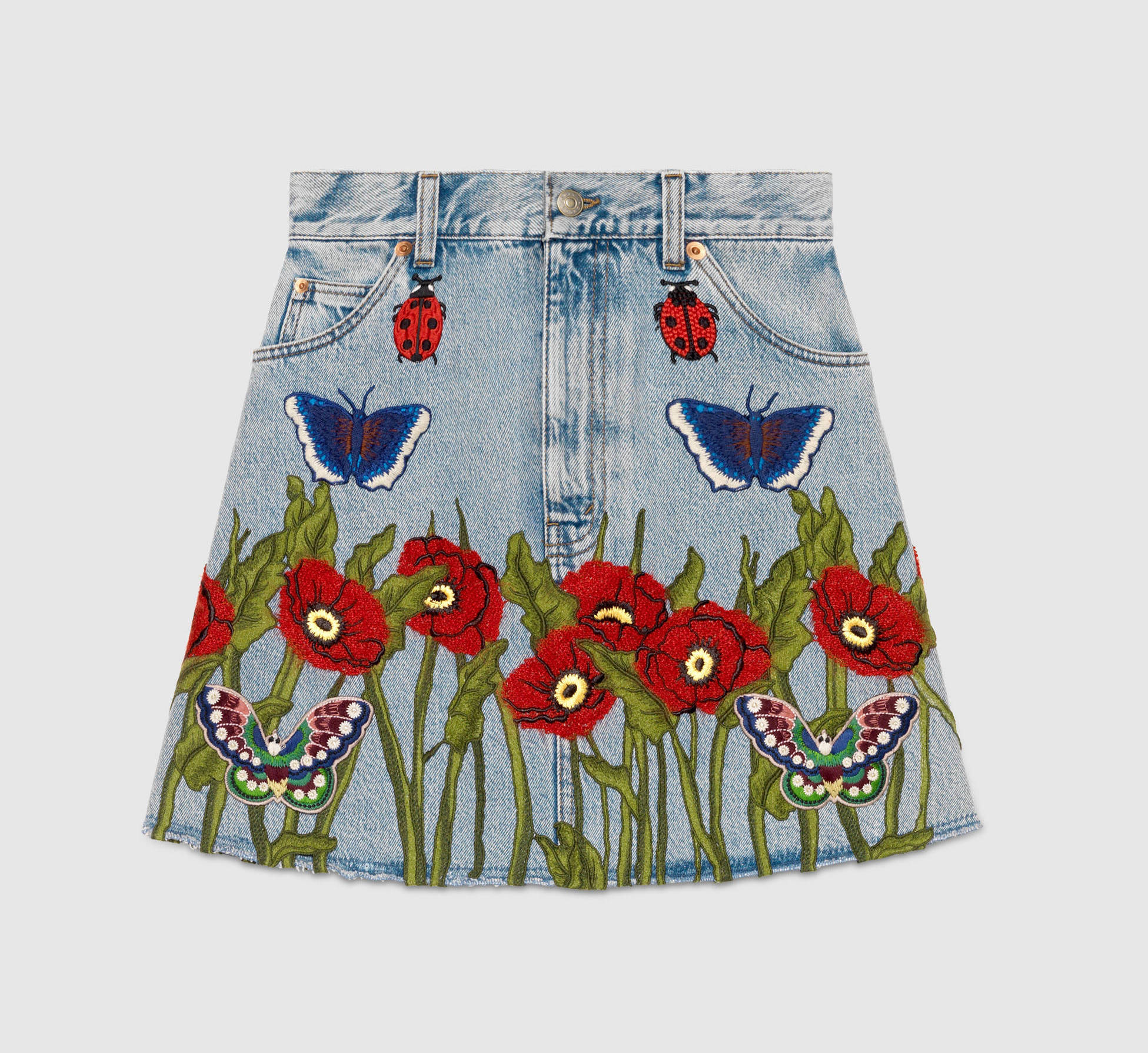 Bliss and Mischief
Hillary Justin is the founder and designer of Bliss and Mischief, a label inspired by "epic cactus" and the "vivid embroidered details of classic Western kitsch." Her current collection—which includes a lot of decorative denim—pays tribute to the year 1982 by "obsessing over Edwardian whites, delicate blooms, casual beauty, and all things romantic."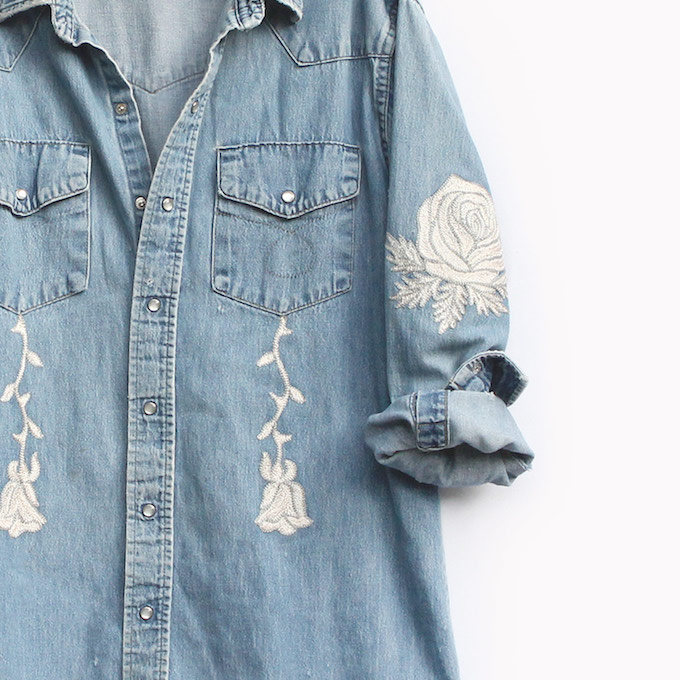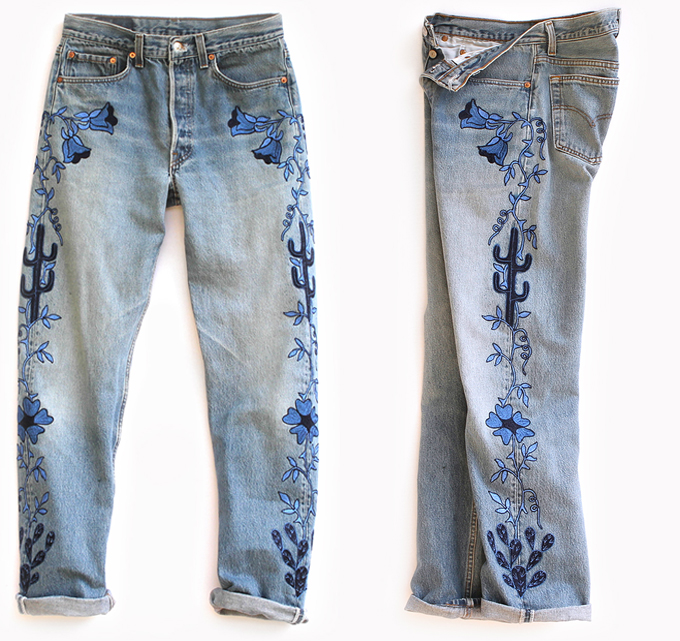 Trini Guzmán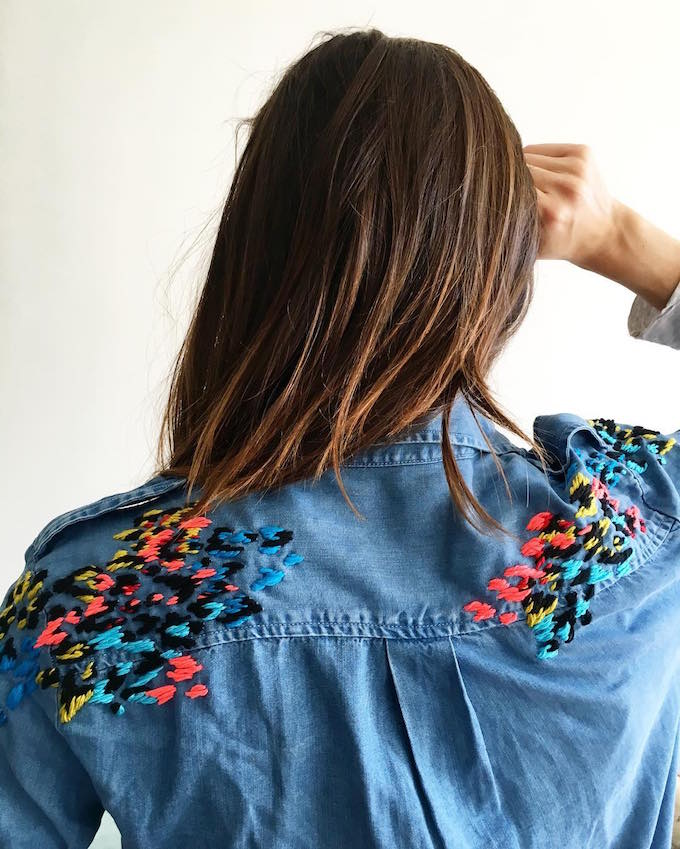 Trini Guzmán brings an abstract vibe to my list. Using bold colors and a lot of French knots, she creates non-representational patterns that seem to take over whatever denim they inhabit.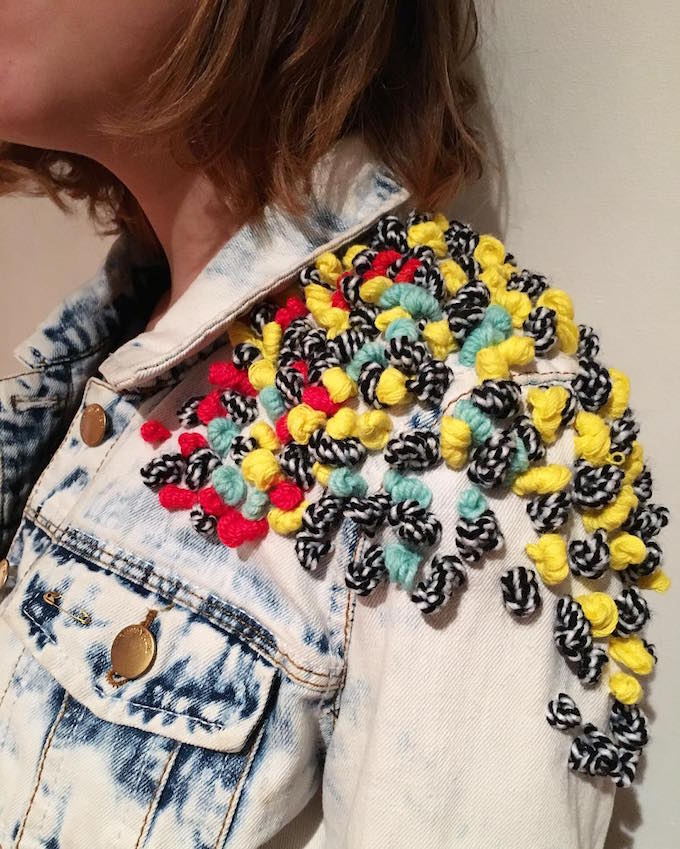 Die Trying TX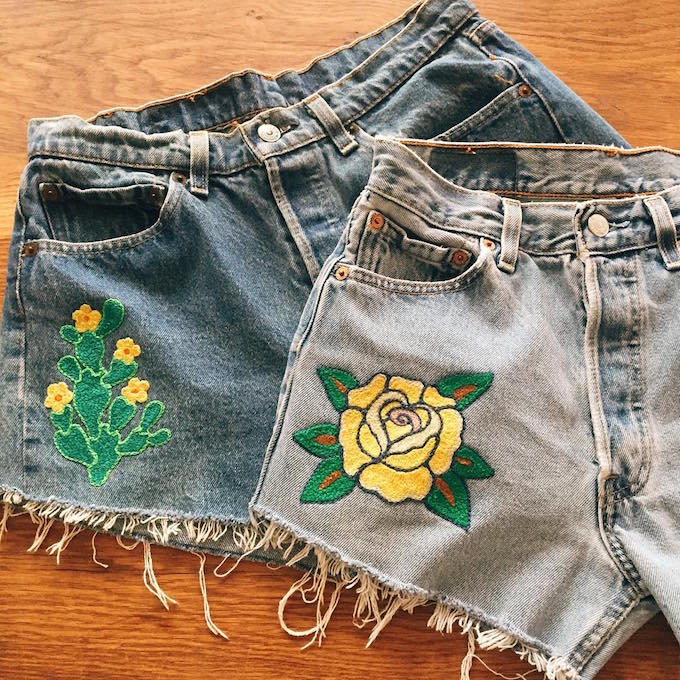 Lacy Van Court is the lady behind Die Trying TX, a label that upcycles denim into one-of-a-kind pieces. To create this western wear-inspired imagery, she uses vintage machines and hand processes that can take up to six hours to complete.