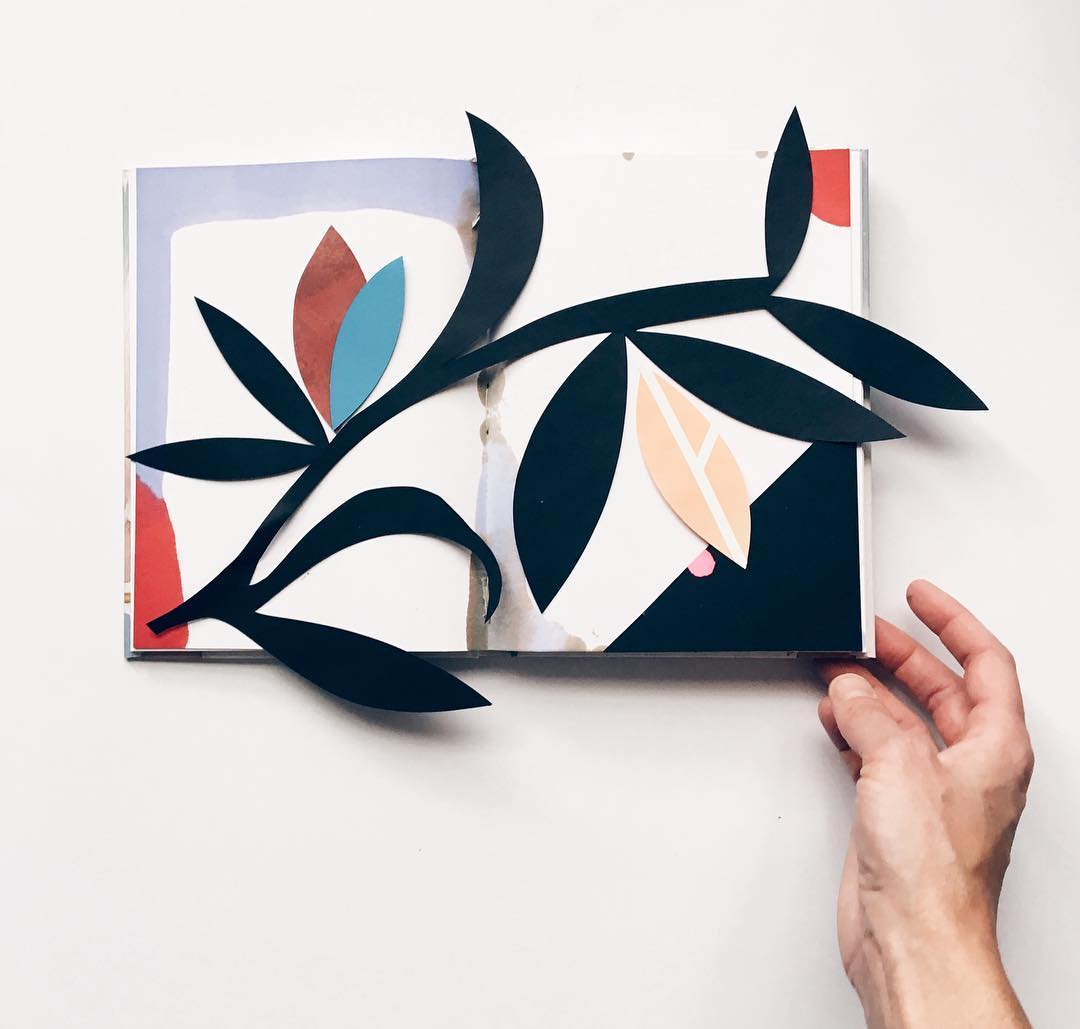 I'm a huge fan of sketchbooks… probably because my attempts to keep them always come up short. So, it's no wonder that I've been fawning over Eva Magill-Oliver's books the past few days. They're a combination of beautiful colors, bold shapes, and playful design. Unlike my pencil scribbles and sloppy note-taking, she uses each spread as an opportunity to make organic works of art. Eva will cut into pages, arrange pieces on top, and go outside of the book by attaching other bits of paper. In this way, the confines of the spreads are merely a suggestion—one that she's happy to disregard.
In her artist statement, Eva writes that nature drives her color and imagery. "The natural world is an infinite resource for documenting and exploring shapes, patterns, and textures," she says. "It also invites personal reflection and meditation." Just like a sketchbook.
Follow Eva on Instagram to see what she's working on now.