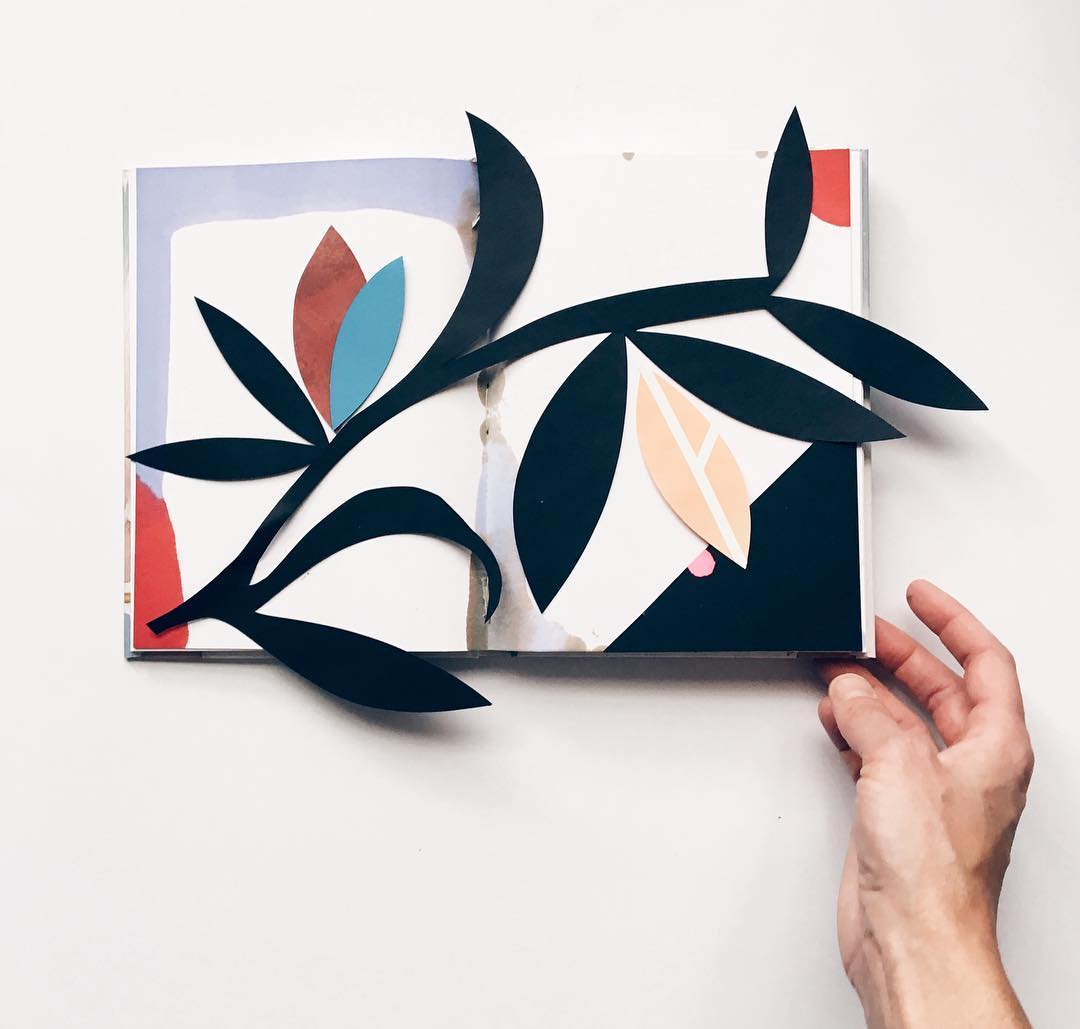 I'm a huge fan of sketch­books… prob­a­bly because my attempts to keep them always come up short. So, it's no won­der that I've been fawn­ing over Eva Mag­ill-Oliv­er's books the past few days. They're a com­bi­na­tion of beau­ti­ful col­ors, bold shapes, and play­ful design. Unlike my pen­cil scrib­bles and slop­py note-tak­ing, she uses each spread as an oppor­tu­ni­ty to make organ­ic works of art. Eva will cut into pages, arrange pieces on top, and go out­side of the book by attach­ing oth­er bits of paper. In this way, the con­fines of the spreads are mere­ly a suggestion—one that she's hap­py to dis­re­gard.
In her artist state­ment, Eva writes that nature dri­ves her col­or and imagery. "The nat­ur­al world is an infi­nite resource for doc­u­ment­ing and explor­ing shapes, pat­terns, and tex­tures," she says. "It also invites per­son­al reflec­tion and med­i­ta­tion." Just like a sketch­book.
Fol­low Eva on Insta­gram to see what she's work­ing on now.