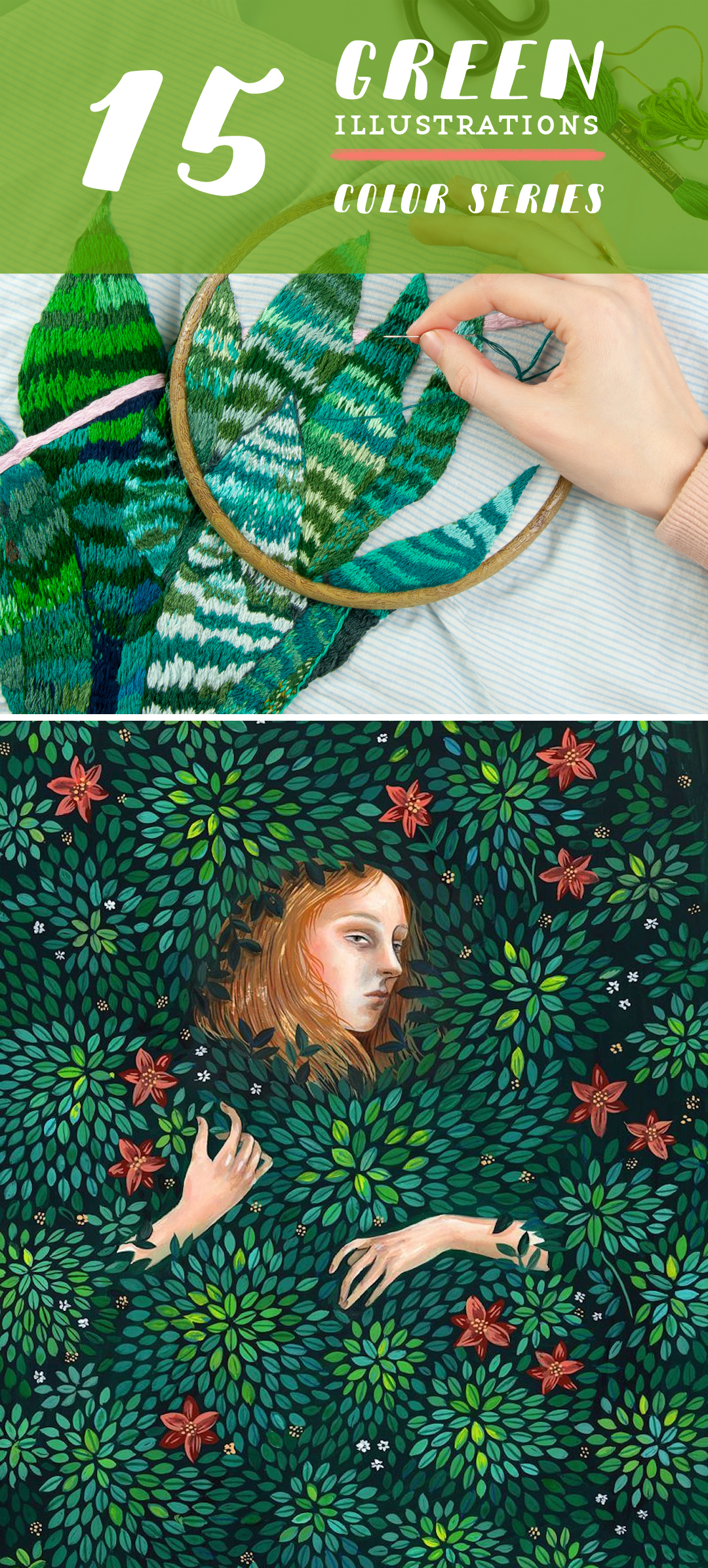 Anoth­er Mon­day, anoth­er edi­tion of The Col­or Series! Over the past cou­ple of weeks, I've picked illus­tra­tion and crafts where one col­or dom­i­nates the rest (in a good way, of course) in com­po­si­tion and form. So far, we've seen tran­quil blue and pink rever­ie. Now, it's time for green embroi­dery and green illus­tra­tions.
Most of my selec­tions revolve around nature—particularly the lush­ness of land­scapes. In illus­tra­tions from Jean Jul­lien and Hele­na Perez Gar­cia, dense veg­e­ta­tion con­sumes a com­po­si­tion and cloaks it in a beau­ti­ful wall of leaves. It's a fortress of green.
Green is the color of nature, like lush leaves and dense forests. Check out how 15 green illustrations and embroidery use this hue in their work.