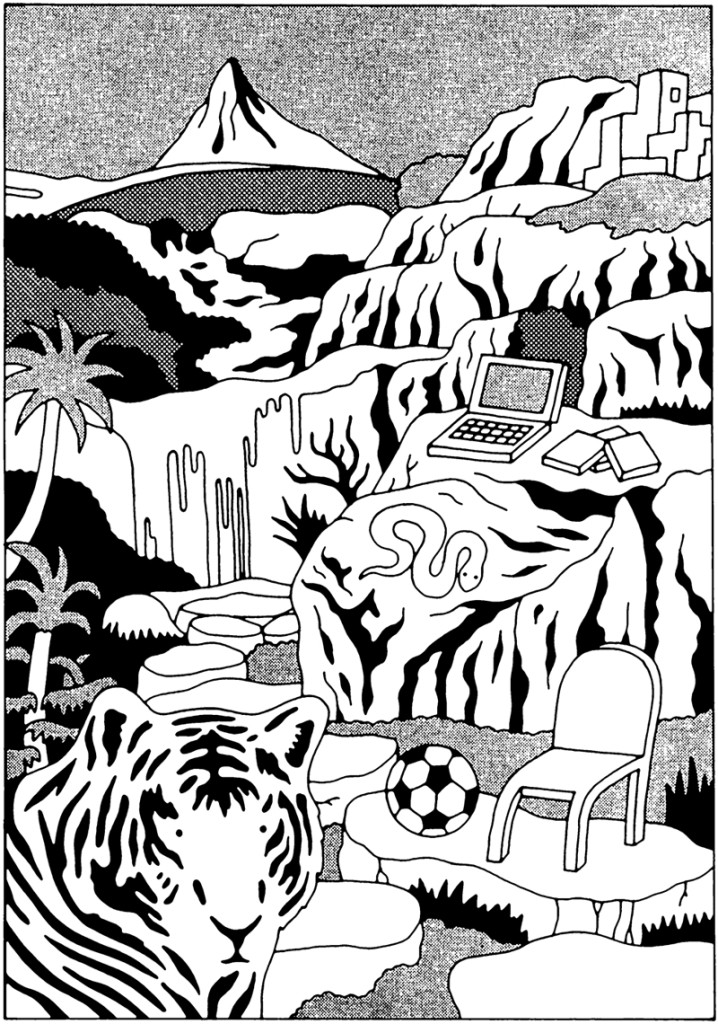 Hisashi Okawa is an illus­tra­tor liv­ing in Tokyo. A defin­ing fea­ture of his work is the eyes. For exam­ple, he's painted fully ren­dered, fairly real­is­tic por­traits, but instead of paint­ing the eye as we know it, he sig­ni­fies them with black dots. They appear in other parts of his illus­tra­tive work, includ­ing on animals.
Out of his port­fo­lio, I am really drawn to the black and white images. They feel aged, like some­thing you'd clip out of a newspaper.
All images via his Tum­blr.