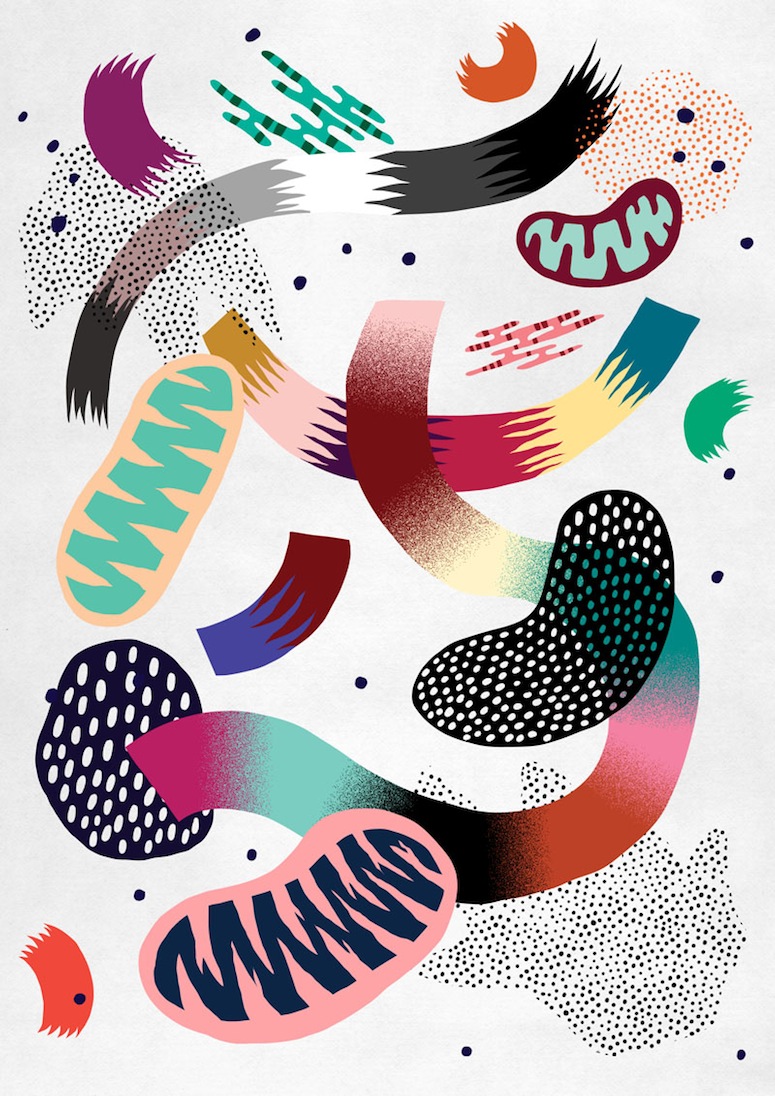 Hvass & Han­ni­bal is a multi-disciplinary arts stu­dio based in Copen­hagen. It's com­prised of duo Nan Na Hvass & Sofie Han­ni­bal, and their clients span con­ti­nents and dis­ci­plines. Much of the work I'm fea­tur­ing on here is dig­i­tal illus­tra­tion, but they do more than that. They work in tex­tiles (there are some quilts below!), pho­tog­ra­phy, and even set design.  I urge you to visit their web­site to see more.
Hvass & Han­ni­bal do not limit them­selves, and instead are hired based on not only visual style, but prob­lem solv­ing. It gives them free­dom to exper­i­ment with tech­niques and media that con­cep­tu­ally fit what they are doing.
All images via their site. You can also pur­chase things from their shop.