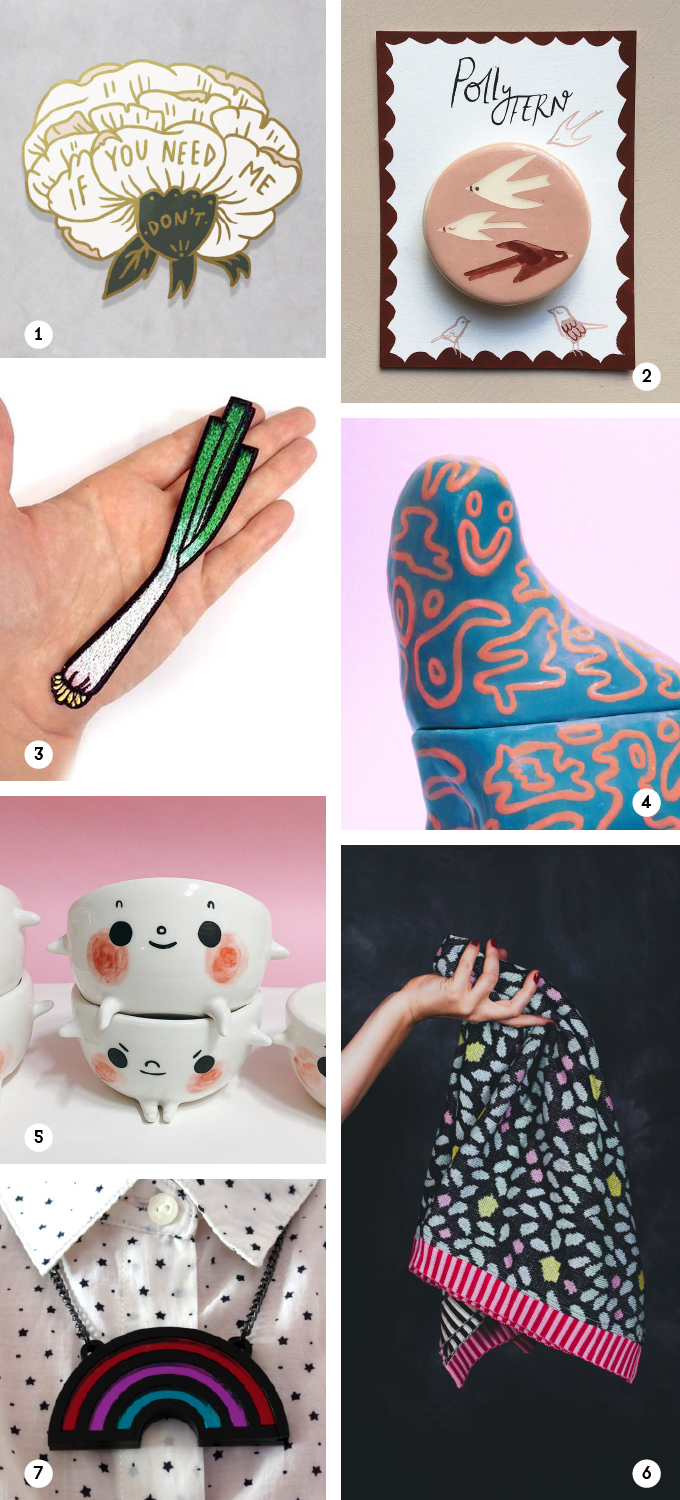 1. If You Need Me Lapel Pin by Stay Home Club x Amer­i­can Foot­ball
2. Pink Birds in Flight Brooch by Pol­ly Fern
3. Scal­lion Iron-On Patch by Alli­son Bam­cat
4. C0n­nect­ed 4evr Ceram­ic Fig­ure by Kaley Flow­ers
5. Bebe Ceram­ic Bowl by MYOSTERY
6. Mosaïc Gar­den Throw by SHili­con­fET­TI°
7. Win­ter Rain­bow Neck­lace by Rock Cakes
Cal­en­dar time! Here's a 2017 stun­ner by Paper Push­er (aka Jp King). Called the Iso­met­ric Cal­en­dar, it's print­ed on Oat­meal-Kraft paper with vibrant pink, blue, and yel­low soy-based inks. Can you tell it's inspired by mid-cen­tu­ry design?