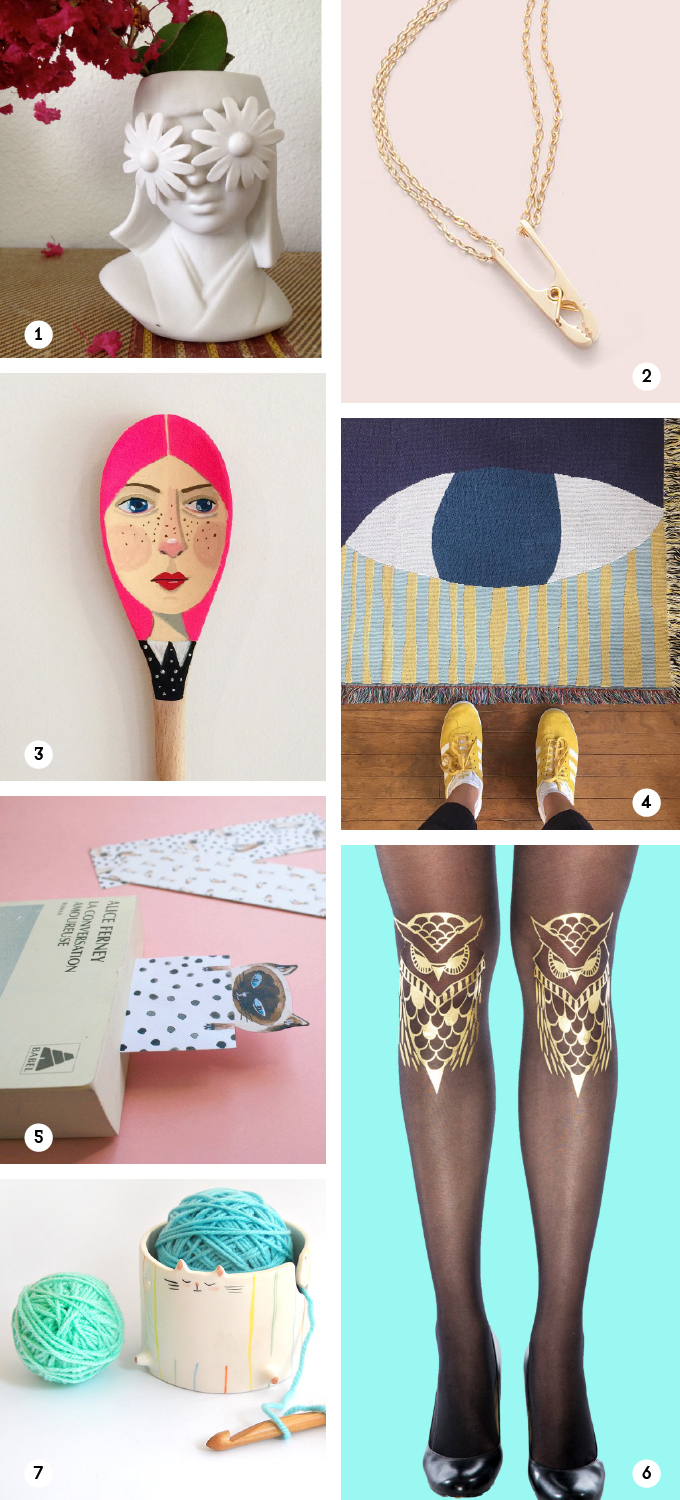 1. Double Daisy Flower Girl Head Vase by Dim + Sum
2. Painted Spoon Portrait by Emma Lisette Palmer (She'll create a custom one for you!)
3. Roach Clip Necklace by Erica Weiner
4. Woven blanket by Slowdown Studio
5. Siamese Cat Bookmarks by Sonia Cavallini
6. Owl Tattoo Tights by Stern Tights
7. Ceramic Chubby Cat Yarn Bowl by Barruntando
Illustrator Molly Walsh created this illustrative print in the wake of the election. It's inspired by a quote by Greek poet Dinos Christianopoulos and was done out of her sadness, as well as a way to take action—Molly donates 100% of the print's proceeds to the American Civil Liberties Union, who work to protect the rights of all people in the United States.