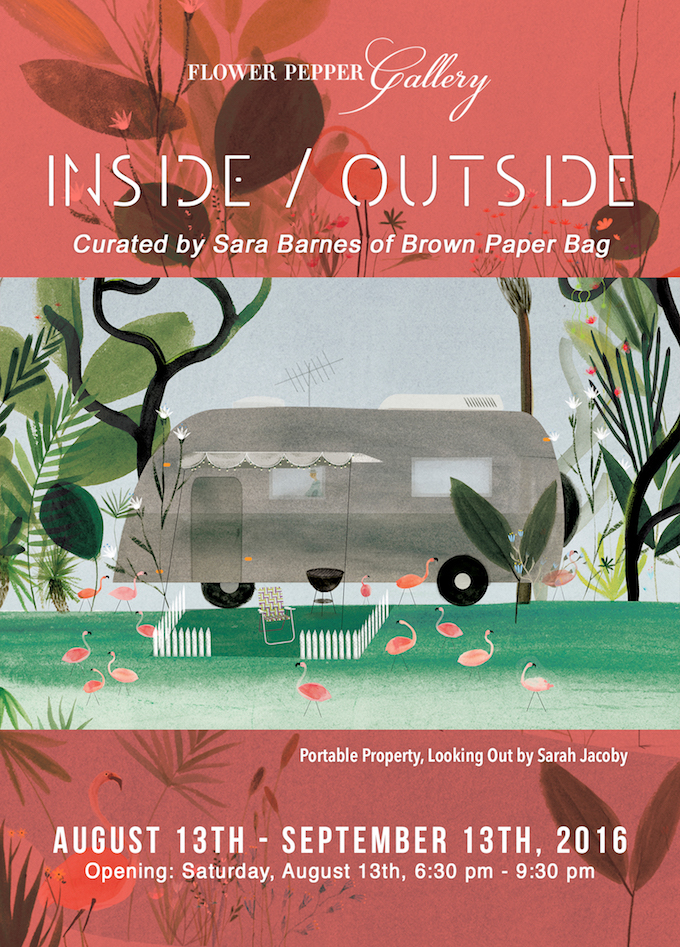 Tomorrow, I'm traveling from Baltimore to Los Angeles for an exciting reason—I've curated a show at the Flower Pepper Gallery in Pasadena! It's called Inside / Outside features works that explore indoor and outdoor spaces. I've lined up fantastic artists and illustrators, so I'm looking forward to seeing it all come together.
The opening is this Saturday, August 13, from 6:30PM to 9:30PM at Flower Pepper Gallery on Union Street. If you're local, please stop by! I'd love to meet you and say hello.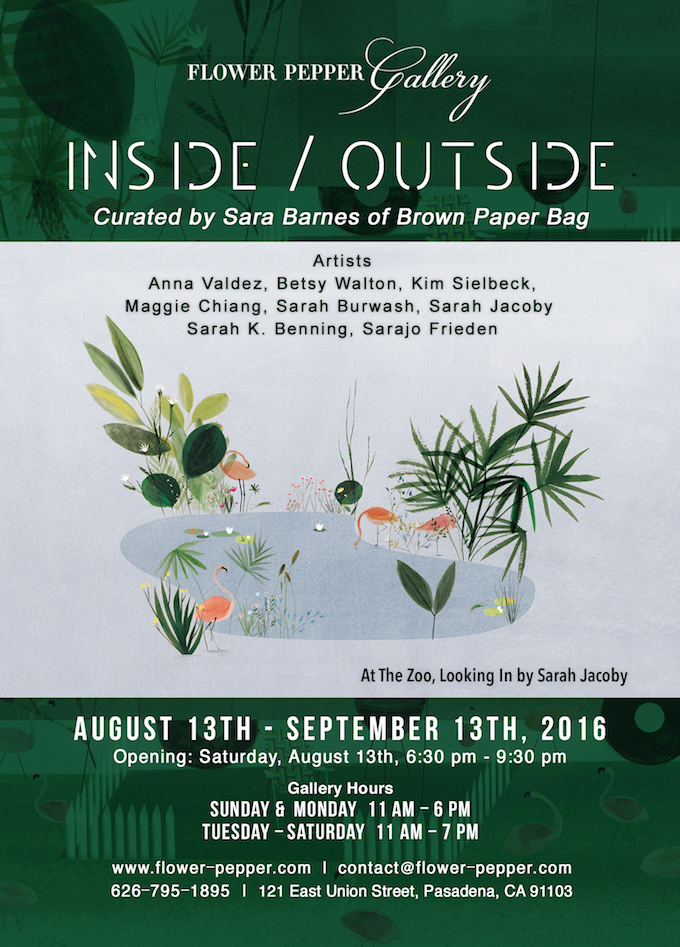 Here's a sneak peek—a few more pieces that'll appear in the show!