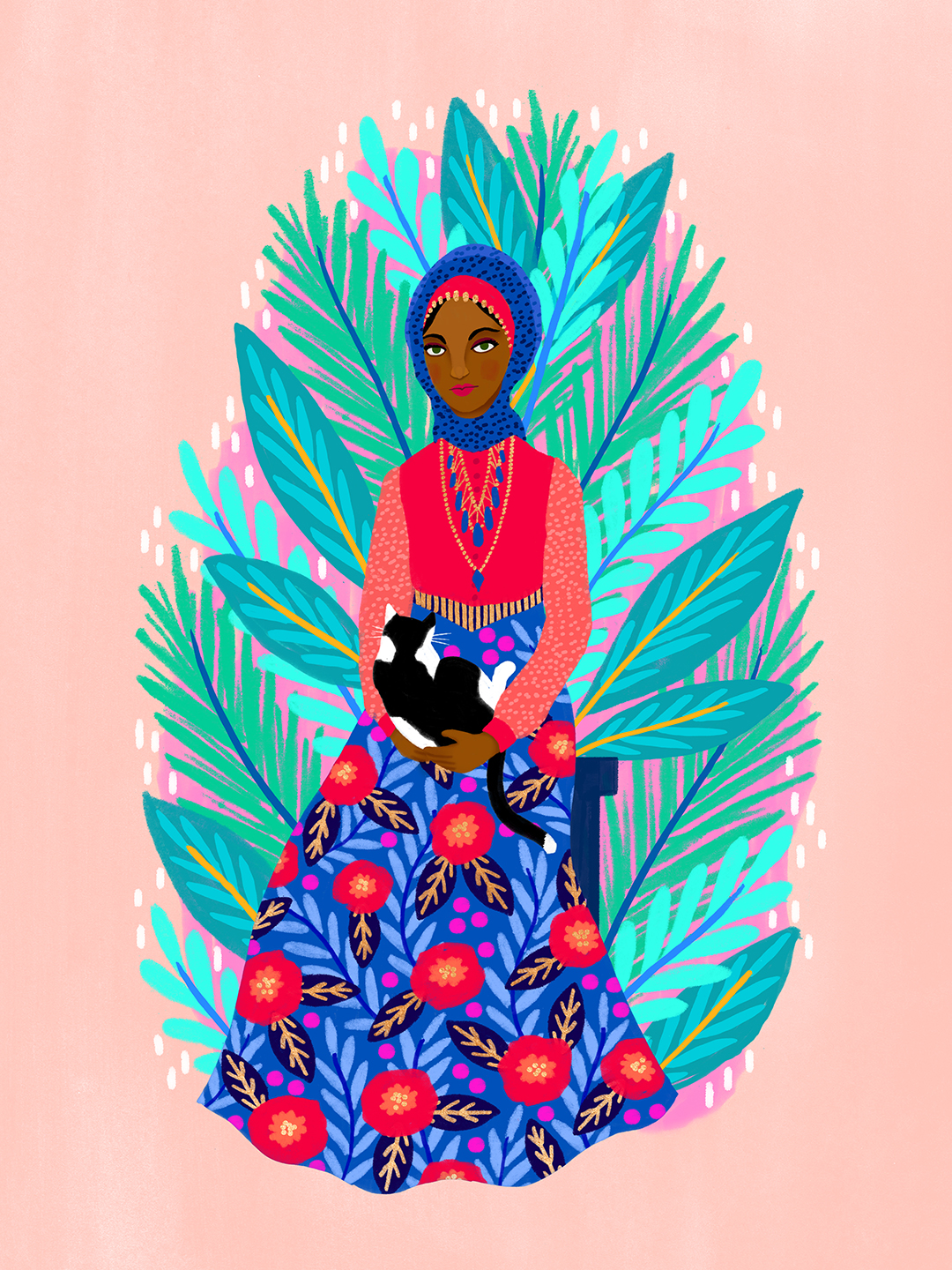 Last sum­mer, Jess Phoenix wowed me with her vibrant blooms. And, she was a hit on Brown Paper Bag, too; her beau­ti­ful bou­quets were one of the most pop­u­lar posts of 2016. Jess has just fin­ished anoth­er gor­geous series called Queens that builds off of flow­ers and incor­po­rates illus­trat­ed women and cats.
"Each piece is meant to revere four types of women of col­or," she tells me in an email, "who often do not get the hon­or they so great­ly deserve (Black women, Mus­lim women, Latina/Immigrant women, and Indige­nous Amer­i­can women). I was orig­i­nal­ly inspired by Kehinde Wiley's work—not only for his bril­liant col­or and pat­terns, but for treat­ing his sub­jects with such dig­ni­ty and rev­er­ence." And, you'll notice that each of them has a cat accom­pa­ny­ing them. She con­tin­ues, "Cat own­er­ship was seen as a lux­u­ry or a high sta­tus sym­bol in many cul­tures, but I also just real­ly love cats." (Me too, Jess. Me too.)
Jess sells these four illustrations as limited edition prints through her online shop.