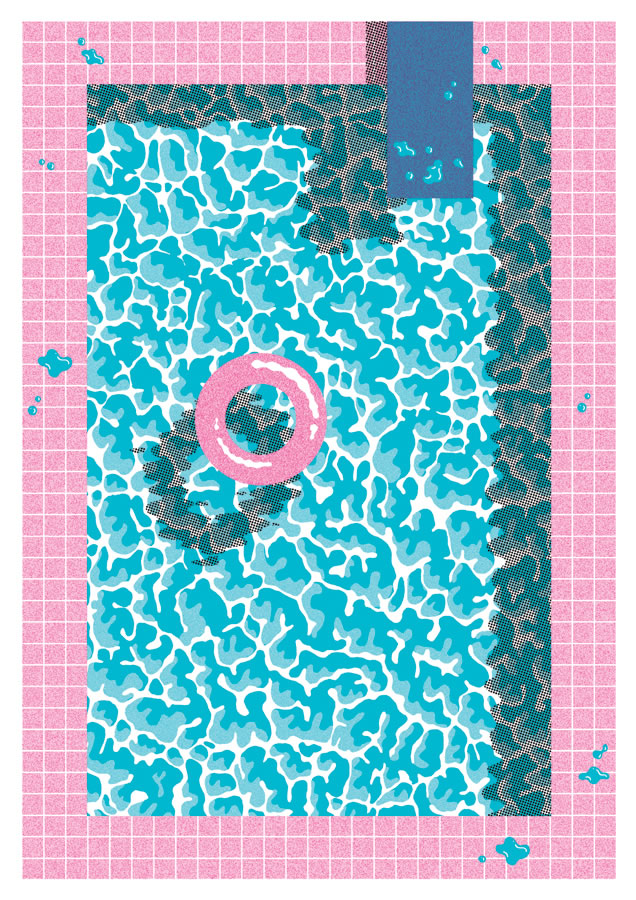 Jiro Bevis has a sec­tion of work on his site, Fun, which seems to hold true to its title. The sub­jects ref­er­ence pop­u­lar cul­ture, using bitmap ele­ments to dis­tort his dig­i­tal cre­ations. They are flat as a pan­cake and occupy the weird space between 2D and 3D.
These type of images make me nos­tal­gic for my youth — grow­ing up with crappy com­puter graph­ics, dial up inter­net, AOL as a com­puter pro­gram… The good ole days (not really).
All images via his web­site.