I recent­ly saw the work of Jo Hamil­ton on Hi Fruc­tose and was struck with the feel­ing that I'd seen her cro­cheted works before. Look­ing at her CV, I real­ized I was right — she was in the exhi­bi­tion GULP YARN BANG! that was at School 33 in Bal­ti­more a few years ago.
I liked her work in the show and I like it now. As some­one who can't cro­chet (but I can knit!), I find the detail and metic­u­lous nature of them awe-inspir­ing. The amount of time put into these large por­traits is some­thing of won­der. The craft of cro­chet­ing is also very nos­tal­gic for me, as it reminds me of my moth­er. Even though I can't cro­chet, she can! I think that oth­ers can relate, no? It, like a lot of passed-down craft­ing, has asso­ci­a­tions of home and warmth.
All images via her web­site.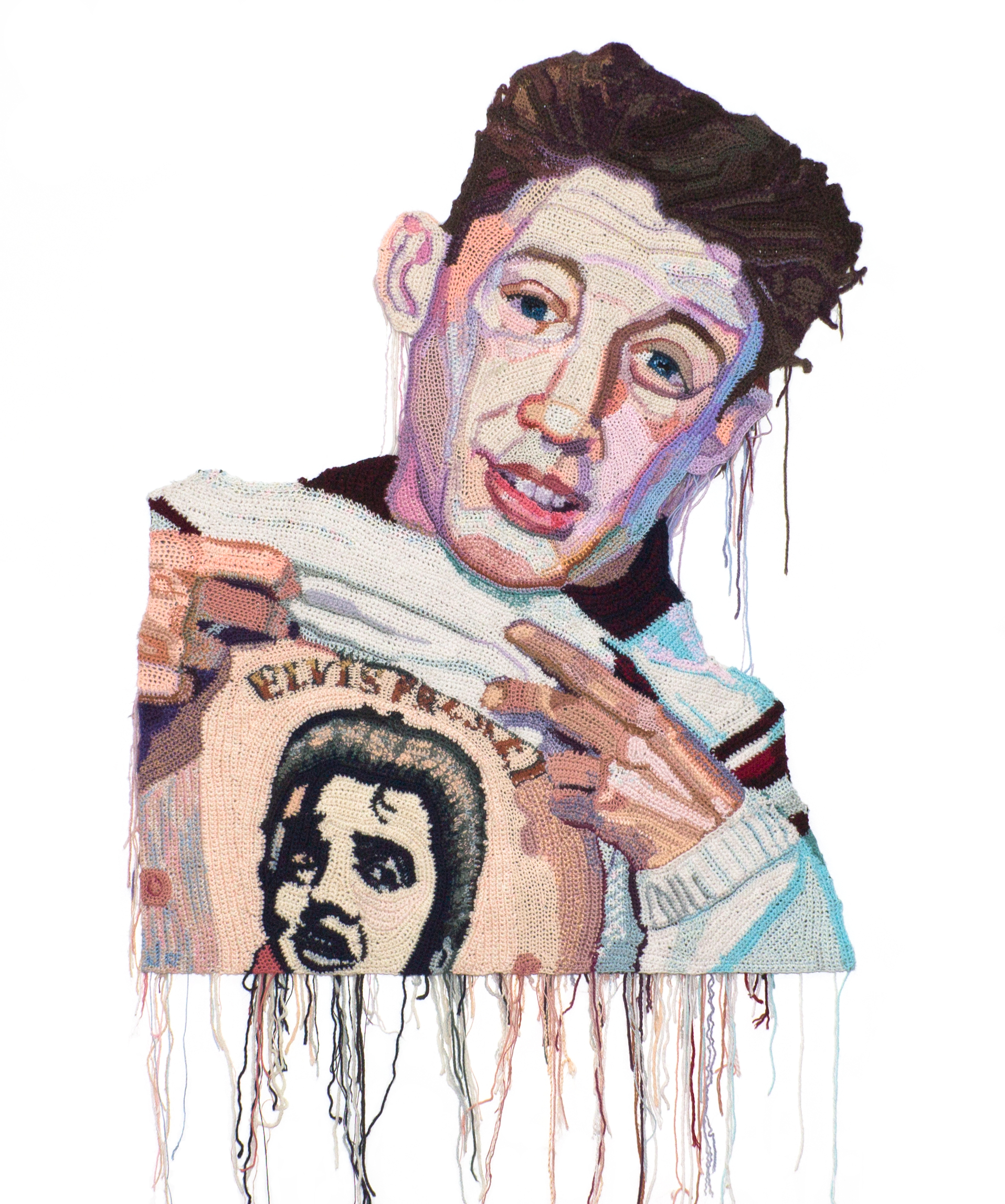 BONUS: See her process with this stop motion ani­ma­tion.