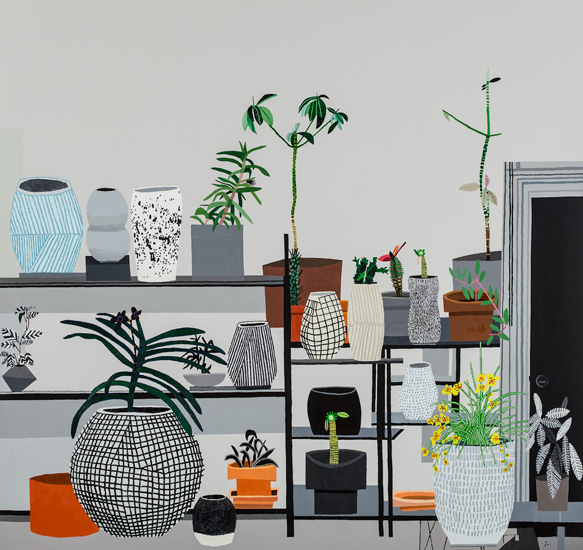 I just finished installing an exhibition at EMP Collective in Baltimore where I arranged small items and art objects in a room (more on that at a later date). So, seeing Jonas Wood's arranged still lifes really interested me. The artist paints interiors, potted plants, fish tanks, and more. They are in a flat, graphic style that ya'll know I love.
Paintings like Jonas' give us the ability to be voyeurs without consequence. We spy on the people who inhabit these spaces, taking in what their tastes are, interests, and more. Depending on how things are arranged and kept, we could even assume things about their personality, too. Not only is Jonas' work beautiful and treat to look at, it's a treat to think about, too.
All images via David Kordansky Gallery, where he is represented.