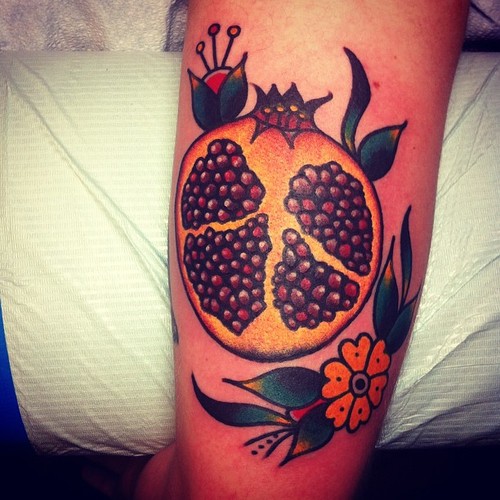 It's been a few years now since I got my last tattoo, and am always itching to get more work done. I never thought I'd be person with tattoos and piercings (I didn't even have my ears pierced in high school), but here we are. Done well, tattoos are really beautiful and mesmerizing to me, especially when you consider that your canvas is skin.
I found the tattoos of Josh Stephens somewhere out on the interwebs, probably Pinterest. I was really attracted to his imagery and color. His tattoos are a bit of an old school, Sailor Jerry-esque style. Normally I'm not into this style, but with the simplicity and stylization of his drawings, they feel very contemporary.
Now, I'm contemplating a road trip to his shop and a visit to Need Supply…
All images via his Tumblr. You will also like this Tumblr if you are a fan of the Simpsons or Tim and Eric Awesome Show, Great Job!