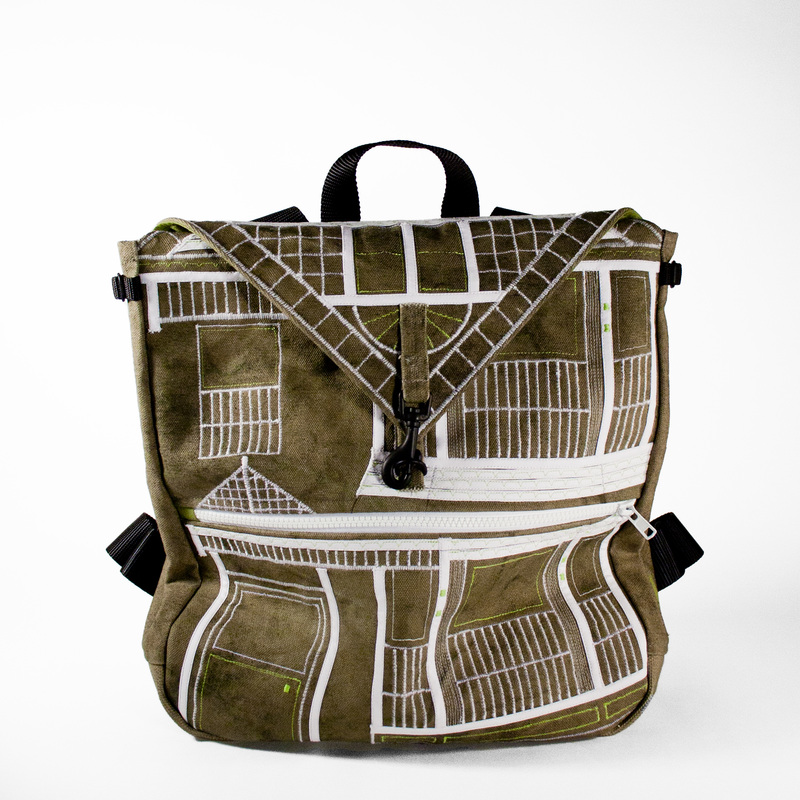 Each week, my friend Kate hosts Buy Some Damn Art, a weekly online art show featuring original affordable art. The artists featured are varied in their disciplines and approaches. You should definitely check it out, and mark your calendars for September 24. Julia Gabriel's show will launch and feature hand-dyed, one-of-a-kind backpacks.
These are beauties! The details are subtle but really make the bags. They are well considered, and each backpack features a flap you can fold over and latch to secure. There are designs on the front and back of this flap, so no matter how you wear you're backpack, you'll be able to have a complete house.
All images via Julia's website. Check out what Kate has up on Buy Some Damn Art, too!