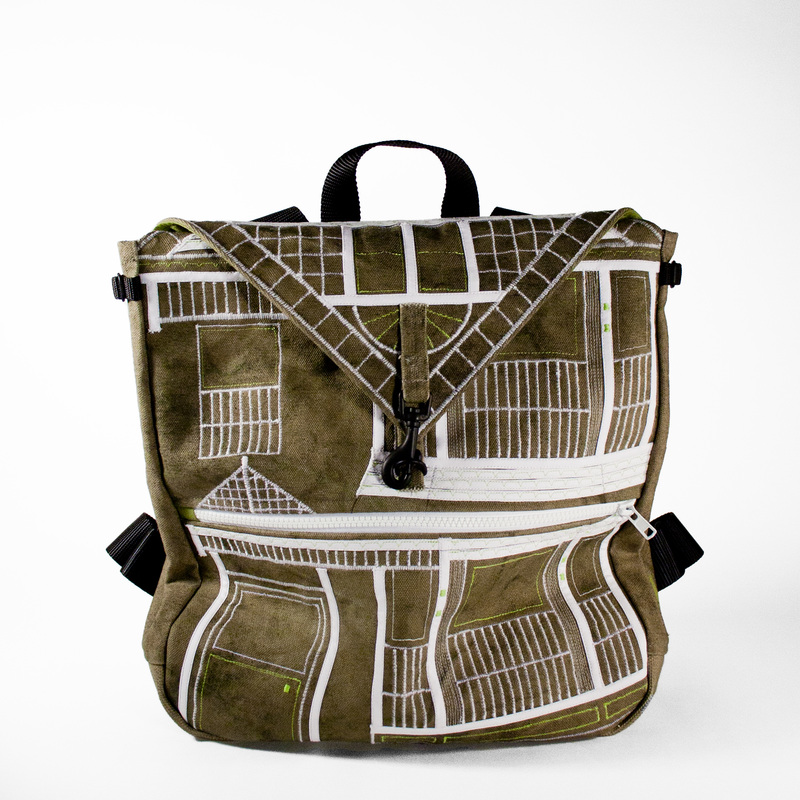 Each week, my friend Kate hosts Buy Some Damn Art, a weekly online art show fea­tur­ing orig­i­nal afford­able art. The artists fea­tured are var­ied in their dis­ci­plines and approaches. You should def­i­nitely check it out, and mark your cal­en­dars for Sep­tem­ber 24. Julia Gabriel's show will launch and fea­ture hand-dyed, one-of-a-kind backpacks.
These are beau­ties! The details are sub­tle but really make the bags. They are well con­sid­ered, and each back­pack fea­tures a flap you can fold over and latch to secure. There are designs on the front and back of this flap, so no mat­ter how you wear you're back­pack, you'll be able to have a com­plete house.
All images via Julia's web­site. Check out what Kate has up on Buy Some Damn Art, too!