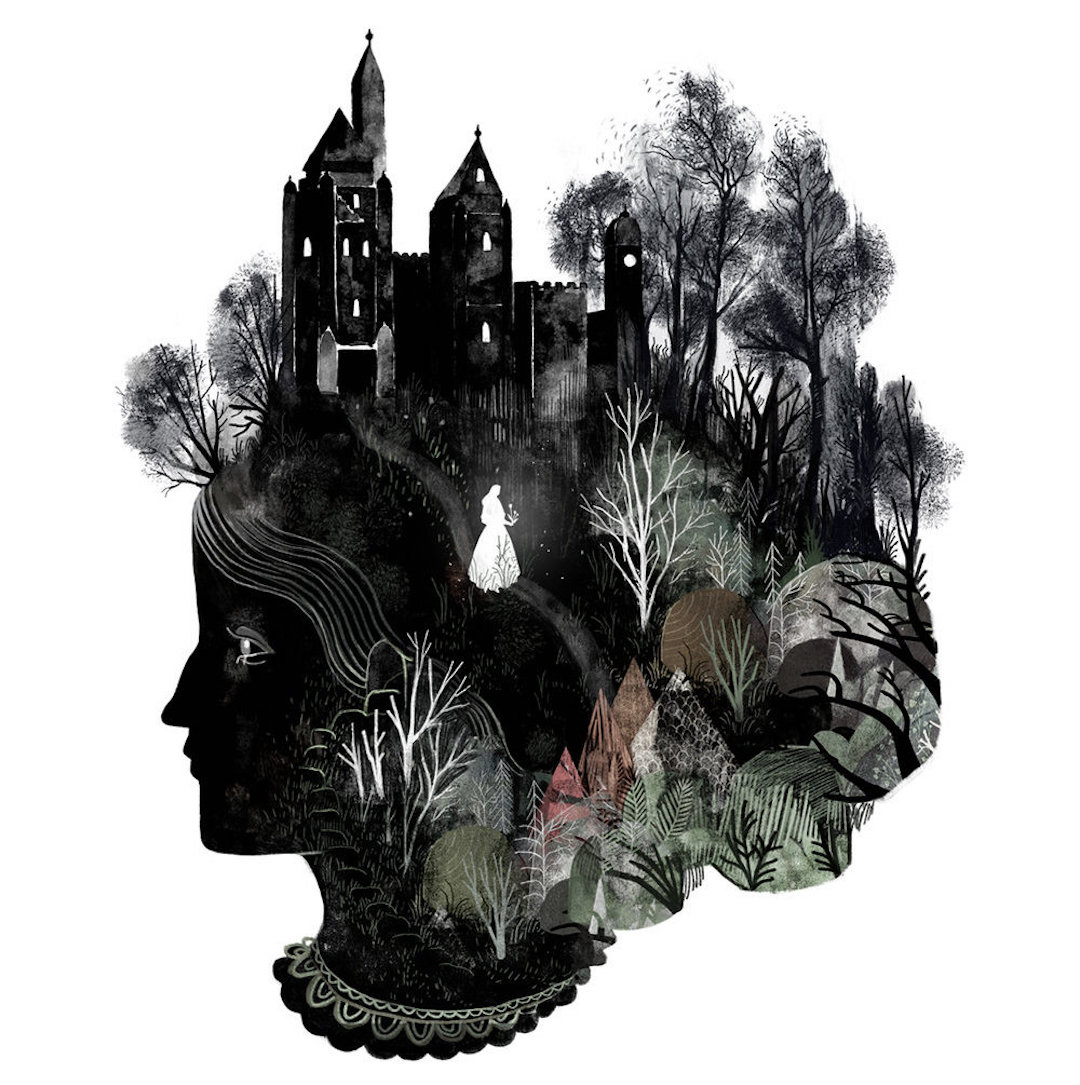 Over a year ago, I first mar­veled at the curi­ous work of Van­cou­ver-based illus­tra­tor Julia Iredale. Her sur­re­al illus­tra­tion style fus­es land­scapes and fig­ures into sin­gu­lar­ly com­pelling scenes. While Julia hasn't depart­ed from her visu­al lan­guage, she's con­tin­ued to refine it with a new body of work. Rather than cre­at­ing full-bleed illus­tra­tions, she plays raw edges to pro­duce pieces that deft­ly con­vey lucid dream­ing and mem­o­ries you can't quite shake.
This visu­al shift, in part, thanks to exper­i­men­ta­tion with media. "I have real­ly been appre­ci­at­ing ink late­ly," she says. "It is such a flu­id and often unpre­dictable medi­um, it real­ly helps me get out of my con­troller-mind and sur­ren­der to what hap­pens. Every now and again mag­i­cal things appear."
See Julia's work in progress on her Insta­gram. She also sells her work through Soci­ety6!
Julia Iredale fuses gorgeous technique with a compelling visual language to produce beautifully surreal illustration.