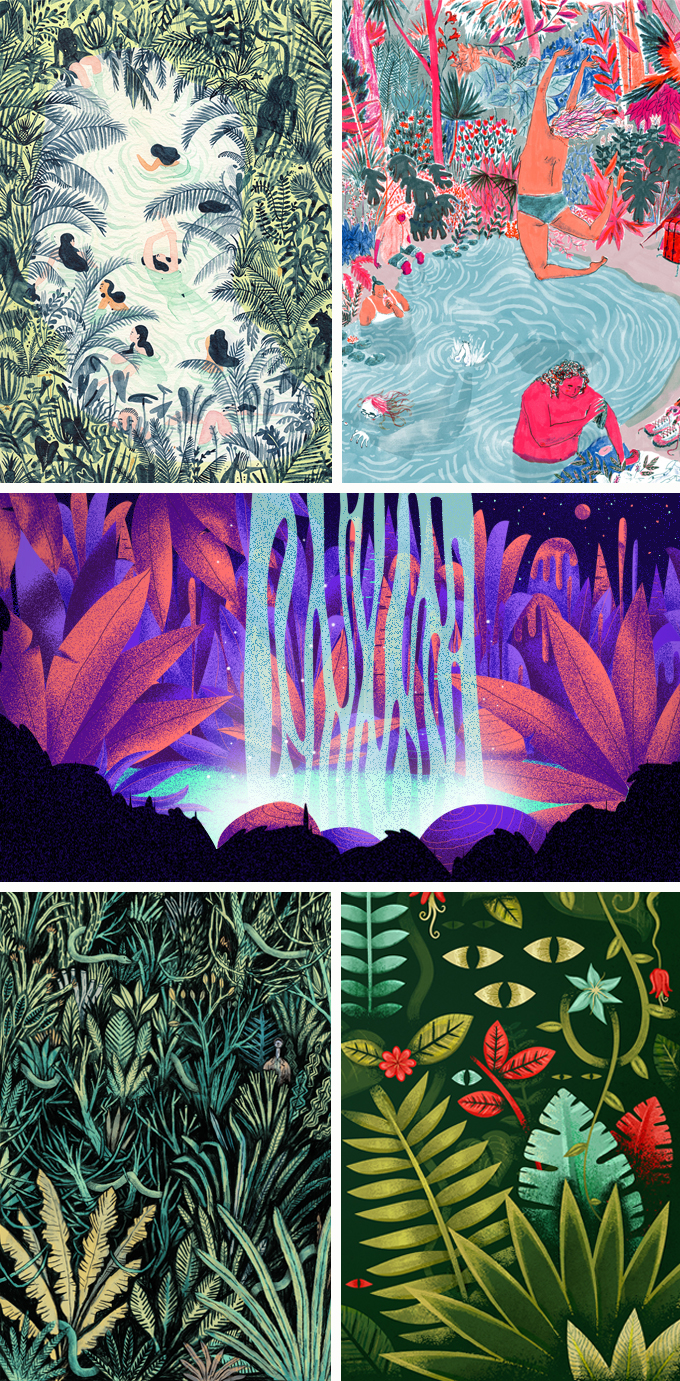 A cou­ple of weeks ago, I intro­duced a series called 1 Theme, 5 Ways. The premise was (and is) simple—to show how one idea inter­pret­ed can look very dif­fer­ent. It all depends on the illus­tra­tor.
My first install­ment focused on fash­ion­able ladies, and now I've moved from por­traits to places. Specif­i­cal­ly, the jun­gle! What a wild and won­der­ful place it is; just look at how dif­fer­ent these worlds are, depend­ing on the visu­al lens of which they're imag­ined.
Tierra Connor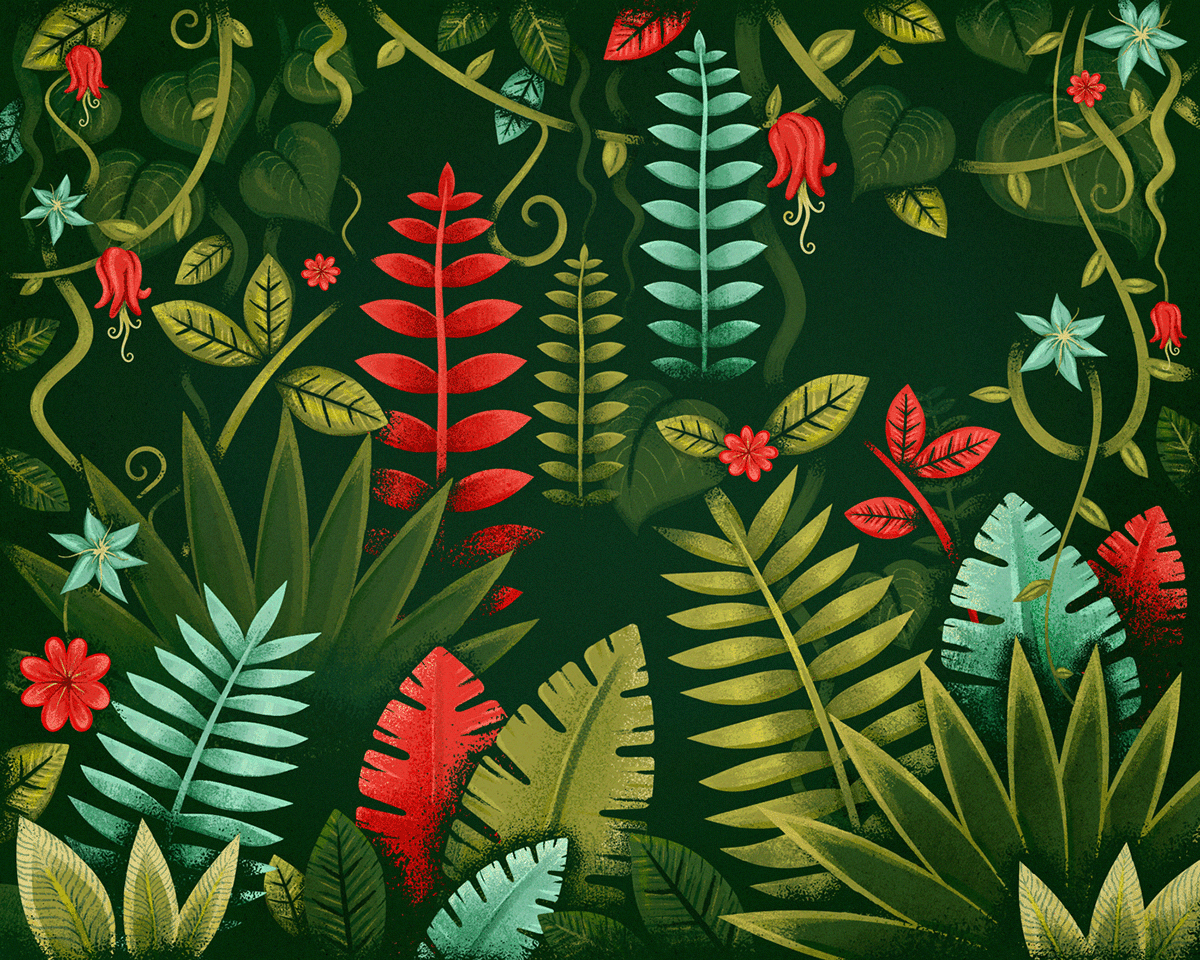 Tier­ra Con­nor calls this sub­tle illus­tra­tion Lurk, which is exact­ly what it con­veys. You nev­er know what or who is behind the shad­ows of giant leaves and curl­ing vines. Here, the ani­ma­tion makes all the difference—the blink­ing eyes cre­ate an omi­nous pres­ence through­out the piece.
Maxime Sabourin

Who traipses through the jun­gle? Maxime Sabourin gives us an idea with his mus­ta­chioed explor­er. From the looks of it, theres a lot to see (and fear). Check out more of this series on Maxime's blog.
Monica Ramos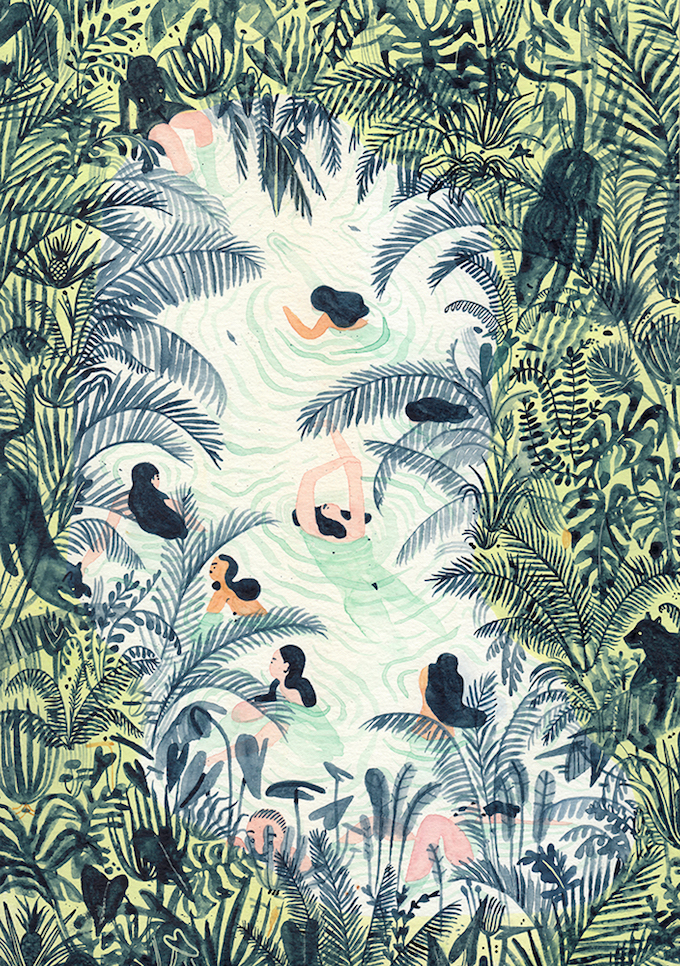 Sure, the jun­gle can rep­re­sent some­thing unknown and scary, but it can also be full of friend­ly crea­tures. So wel­com­ing, in fact, that skin­ny-dip­ping with tigers is total­ly a thing. Mon­i­ca Ramos imag­ined this state of utter bliss.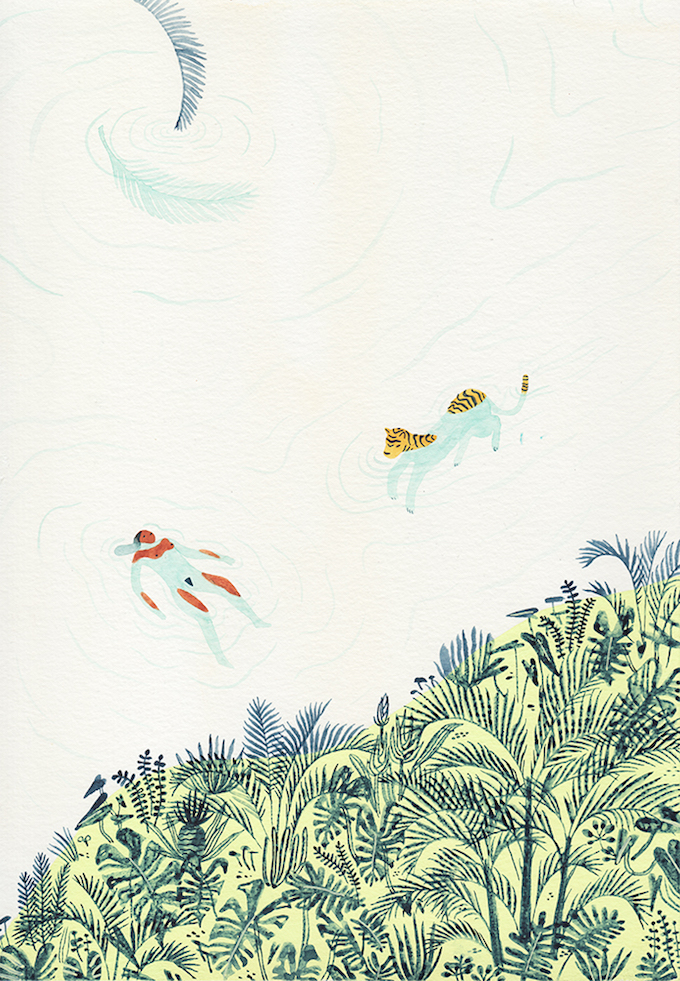 Mouni Feddag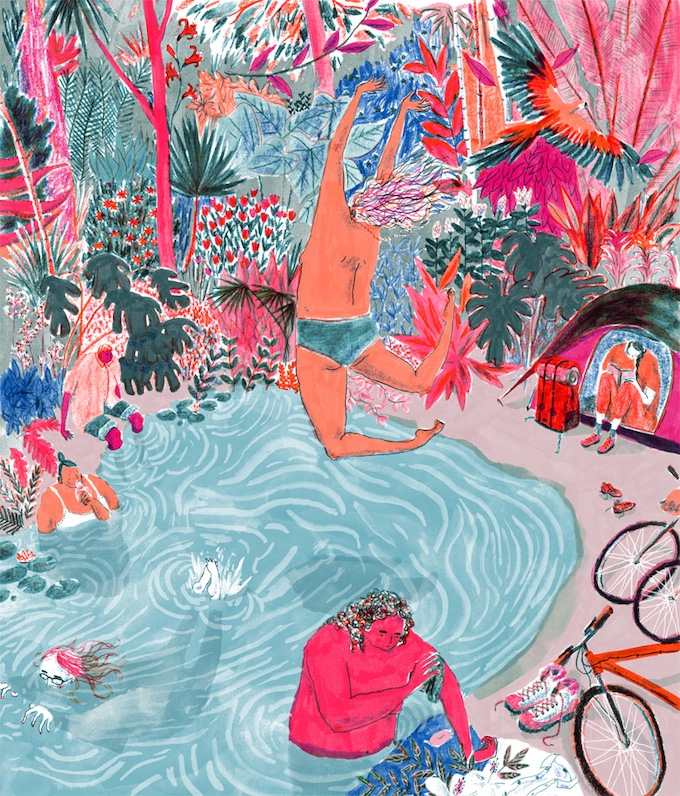 Like Monica's work, Mouni Fed­dag also finds a tran­quil place to take a dip. In an unre­lat­ed illus­tra­tions, how­ev­er, she high­lights the jungle's fierce beau­ty with a loud-mouthed lion and bevy of long-beaked birds.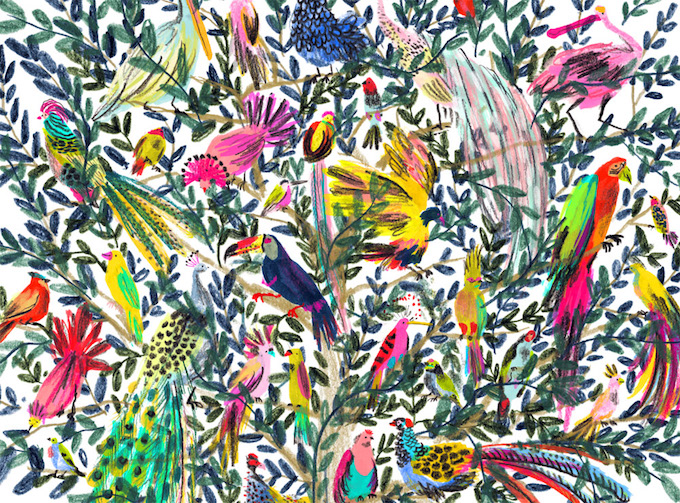 Tristan Gion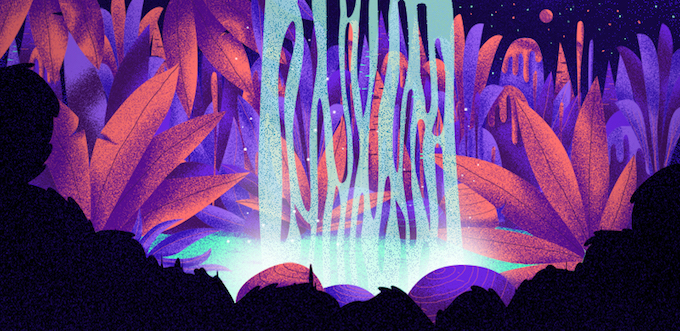 We start­ed with a GIF and we'll end with two more. Tris­tan Gion engi­neered these ani­ma­tions, and I love how their splen­dorous col­ors are framed by black shapes. We're lit­er­al­ly see­ing them through our eyes—blinking and all.