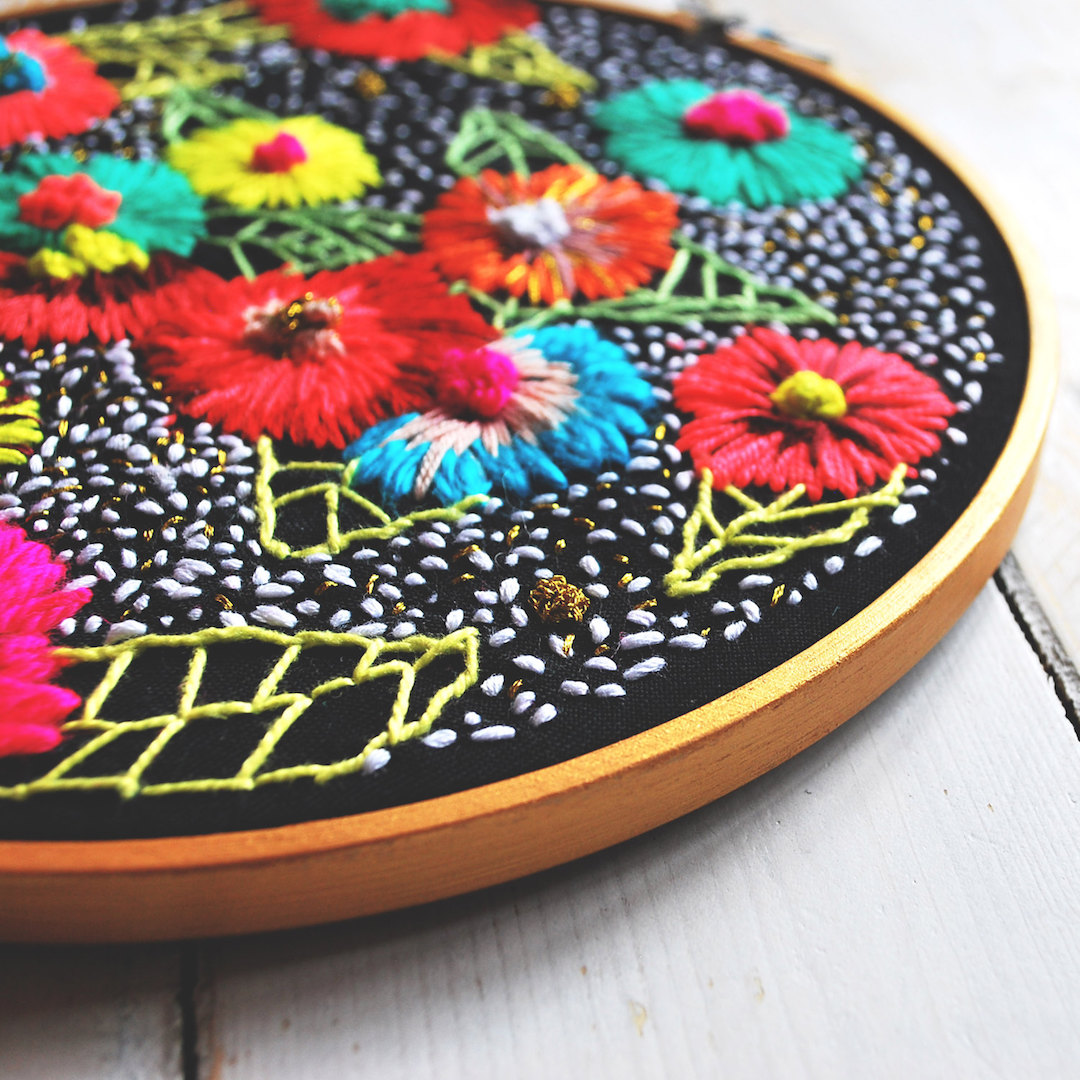 If you've read this blog for at least a week, you'll know that I reserve each Fri­day for my 7 Illus­trat­ed Prod­uct Obses­sions. This week, I'm break­ing from tra­di­tion… most­ly because I've been sick all week and find­ing cre­ative goods has elud­ed me. But! That only pro­vides the oppor­tu­ni­ty to share with you Katy Biele's new vibrant hoop art.
Since mar­veling over her work in 2016, Katy's been busy. She just updat­ed her Etsy shop with embroi­deries full of col­or and tex­ture. Inspired by her own water­col­or illus­tra­tions and based on "beau­ti­ful tokens of nature," the pieces are con­tained with­in bam­boo hoops and are ready to hang on your wall. My favorite pieces are the ones that use yarn to make half poufs that sprout from the fab­ric.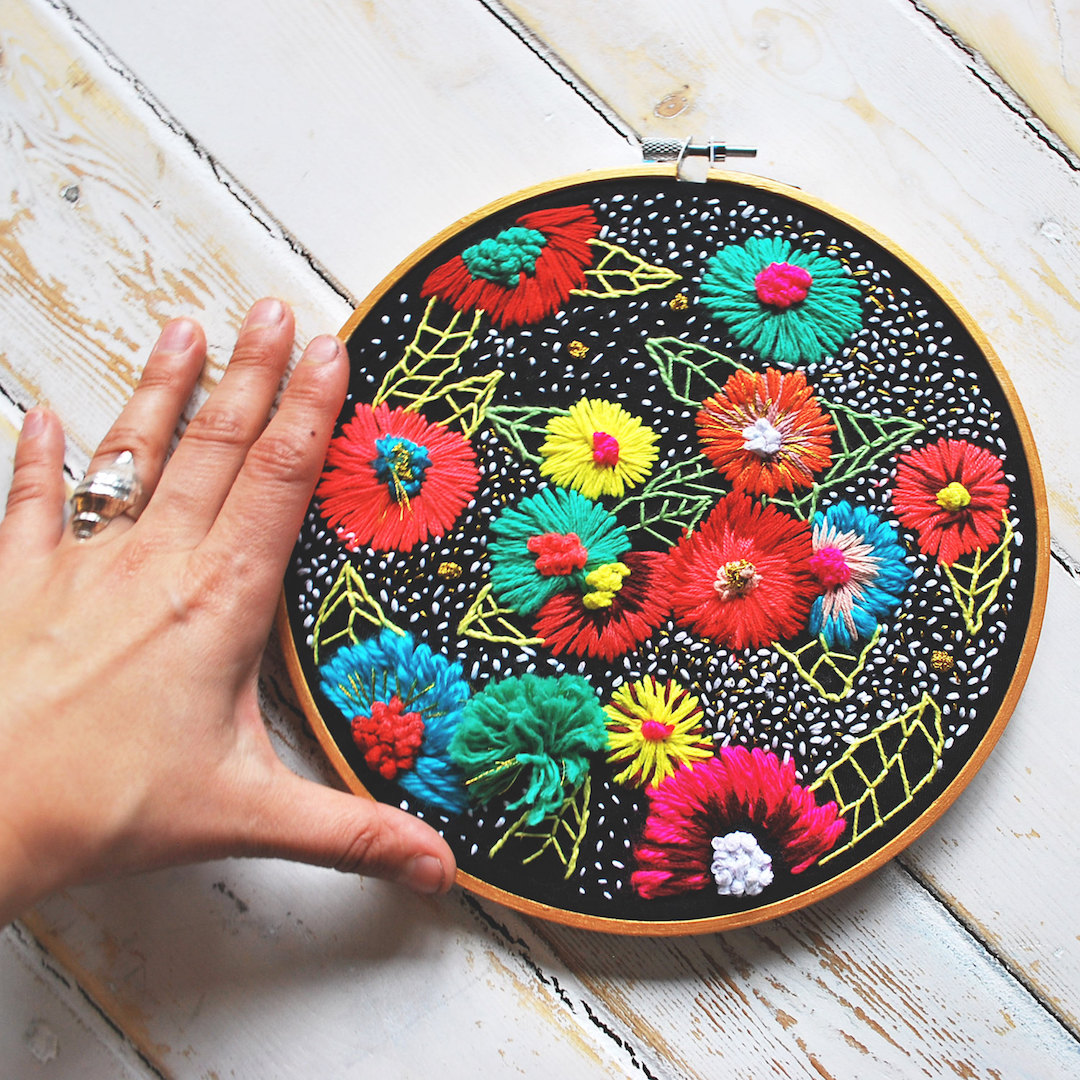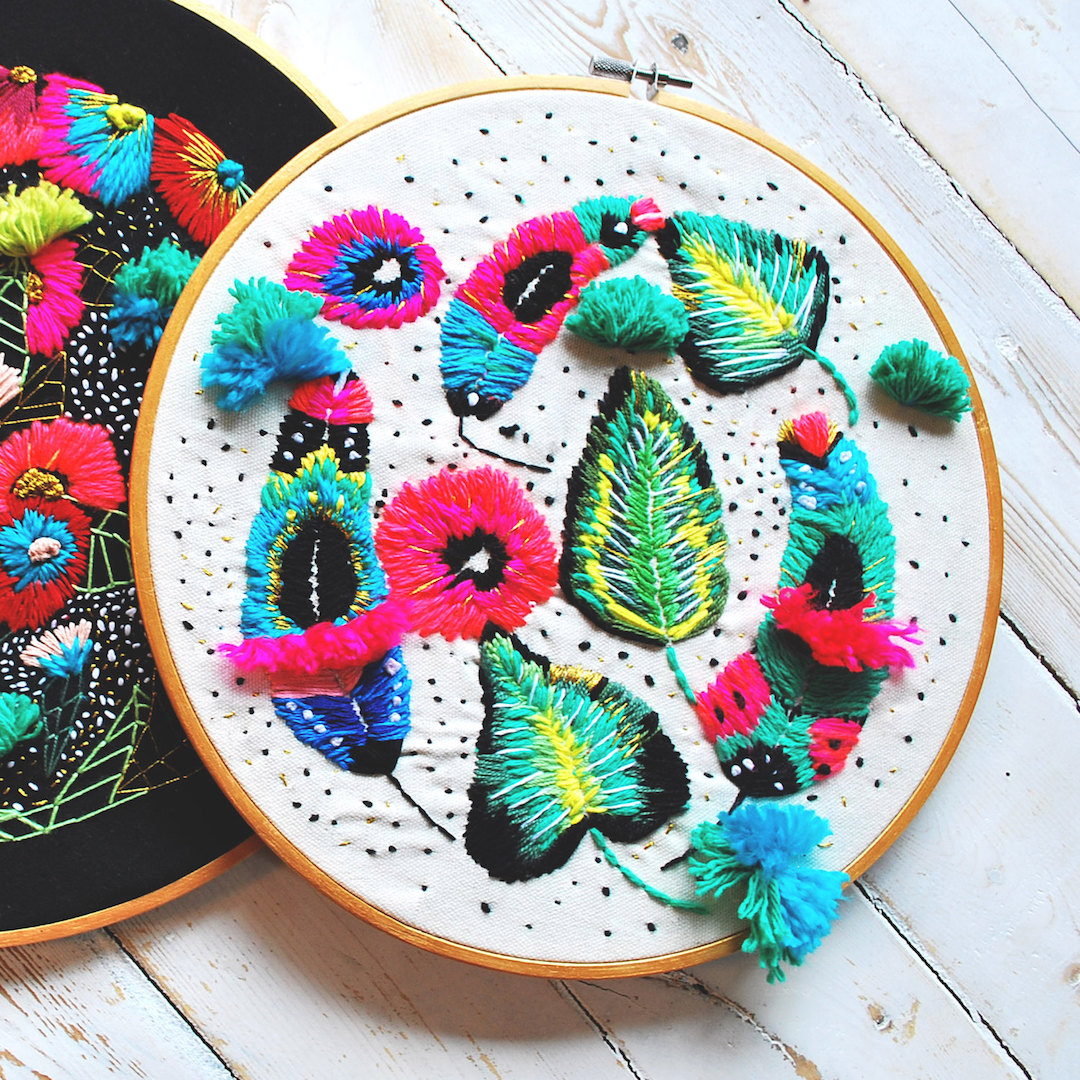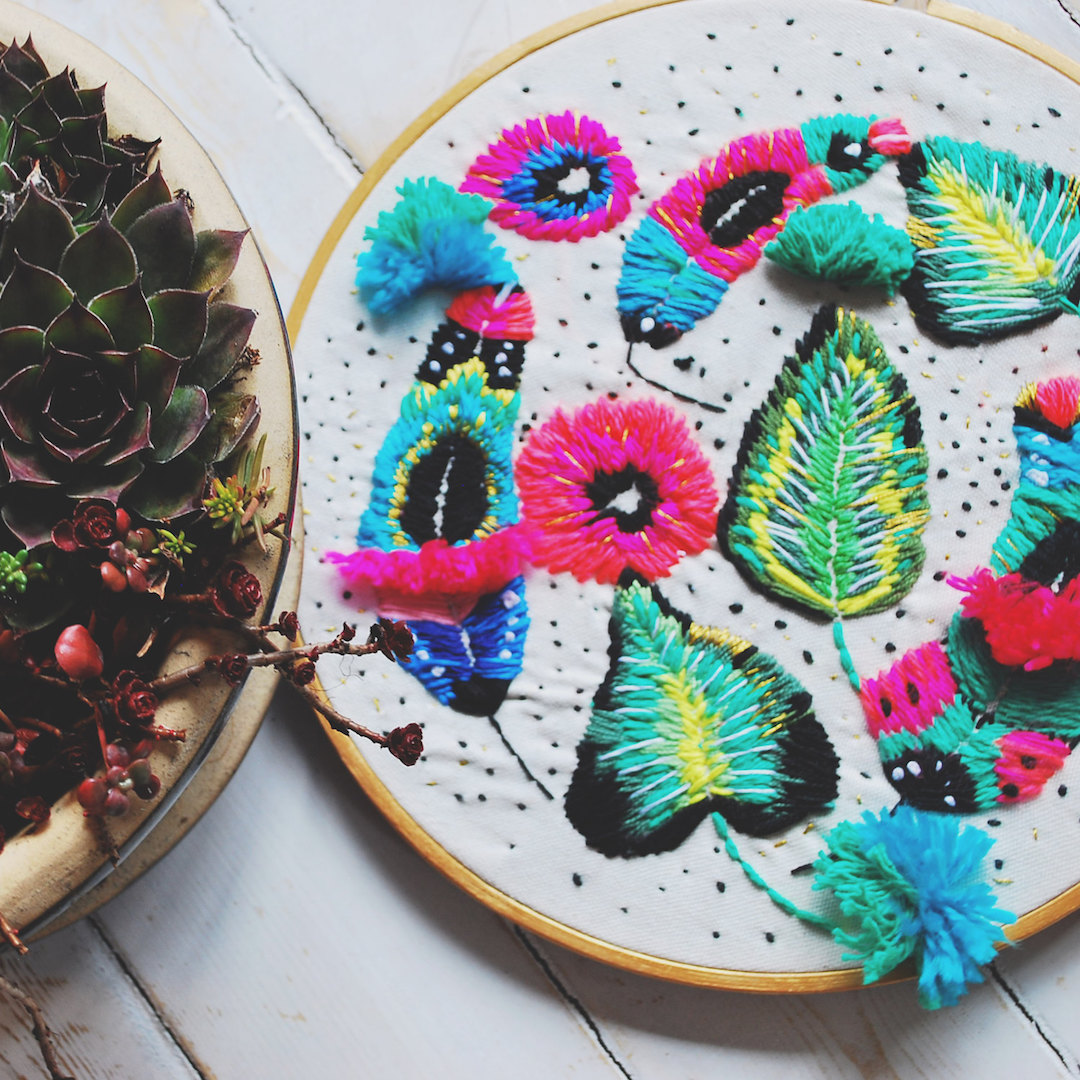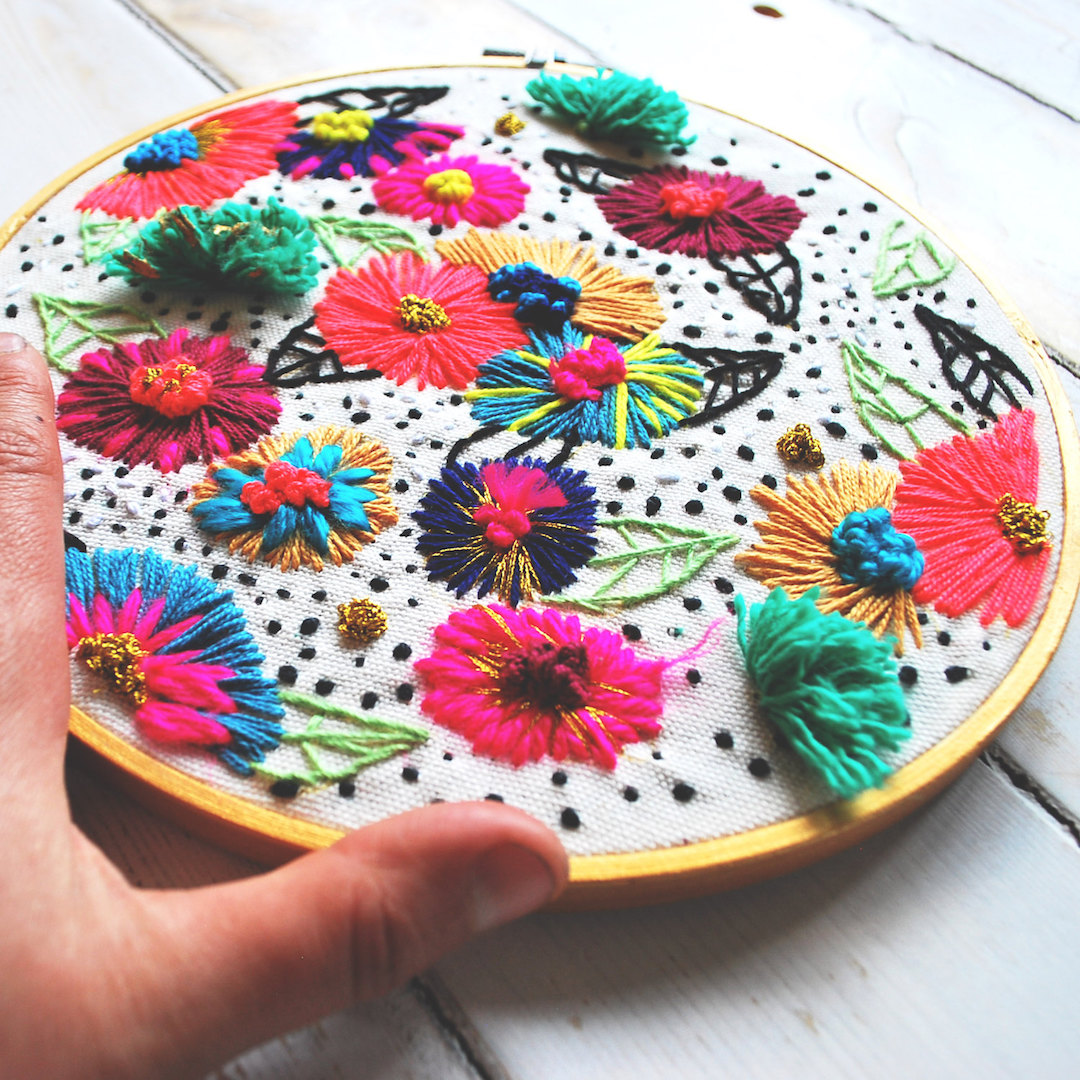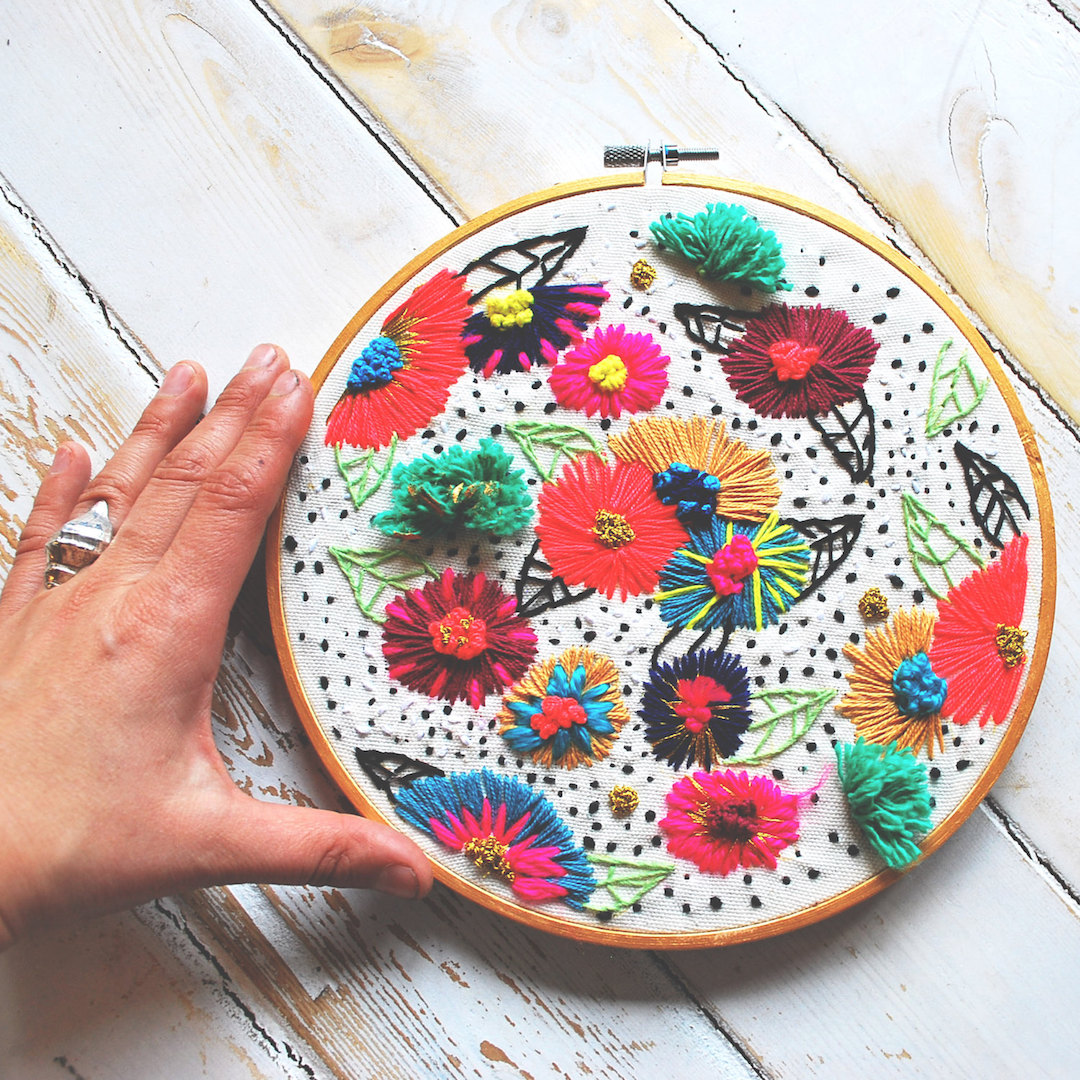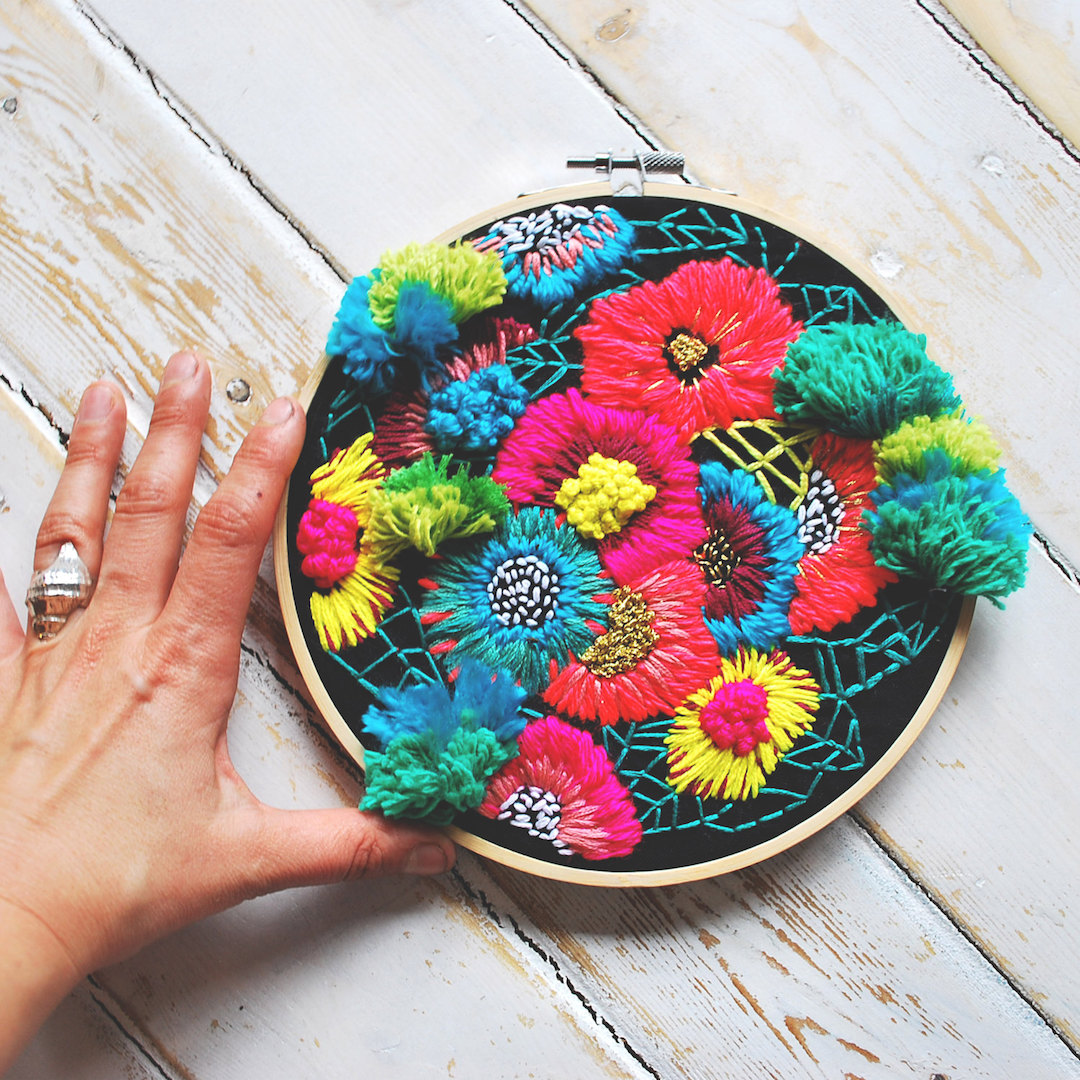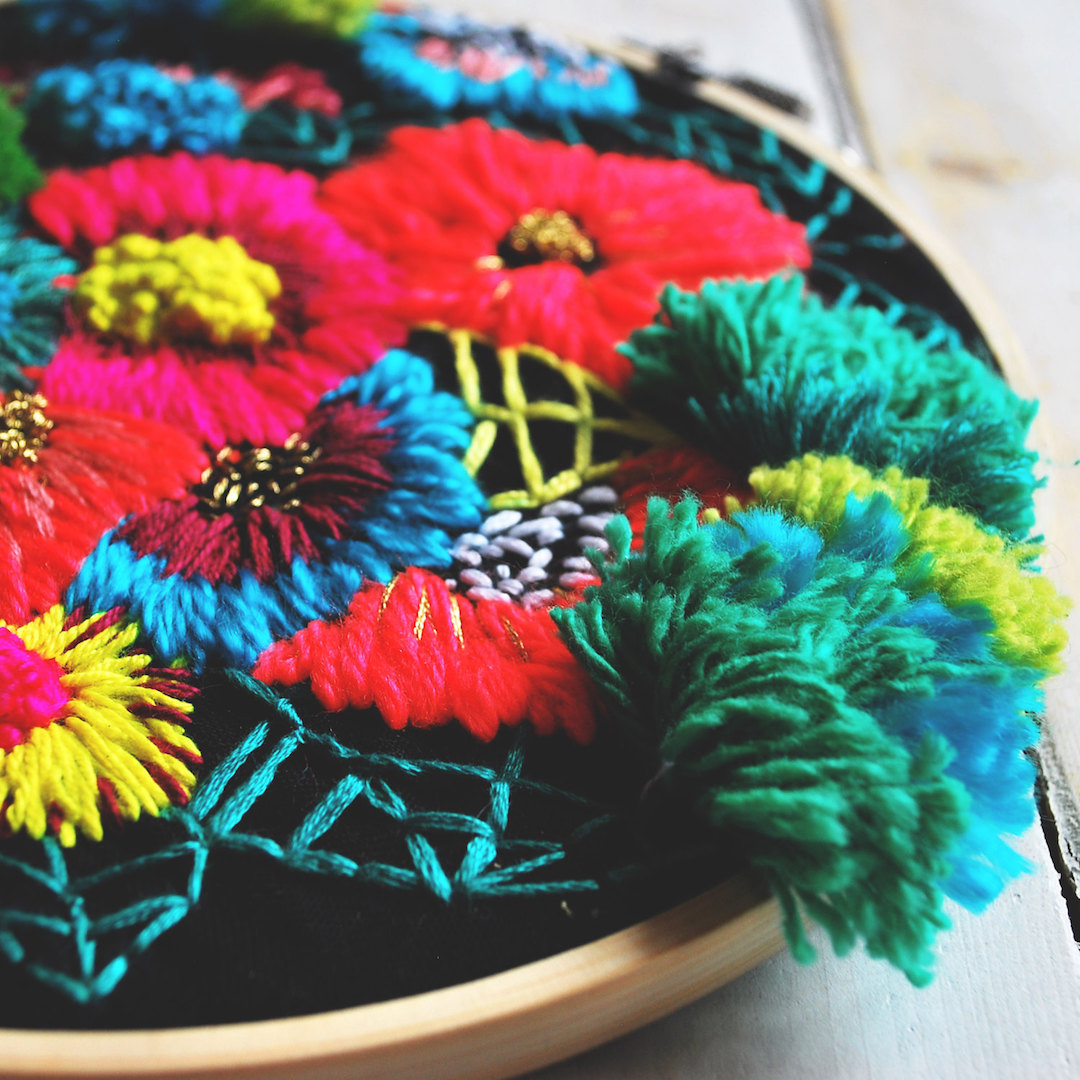 In addition to hoop art, Katy also creates embroidered jewelry.
She sent me this neck­lace and I absolute­ly love it. I always get a lot of com­pli­ments when I wear it.