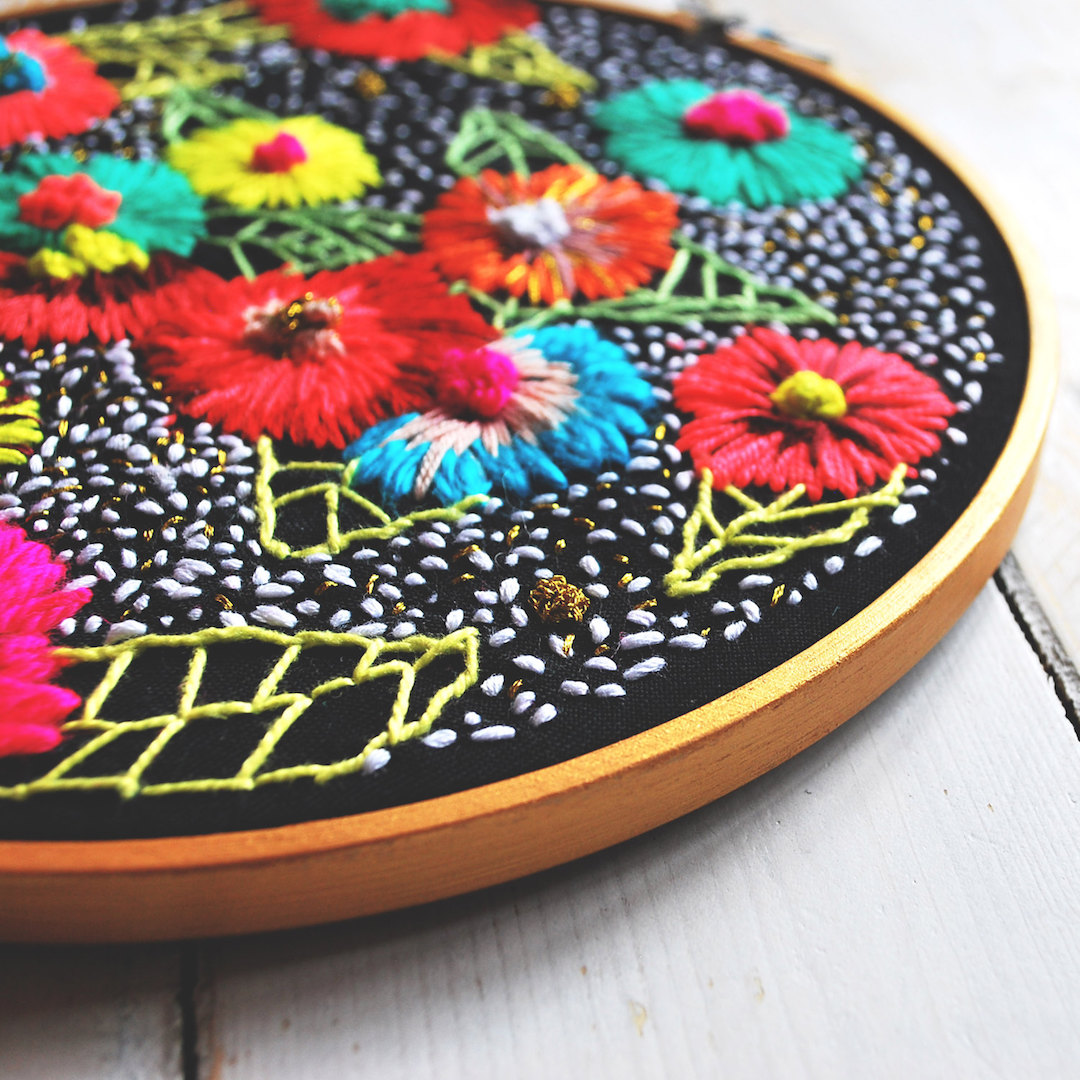 If you've read this blog for at least a week, you'll know that I reserve each Friday for my 7 Illustrated Product Obsessions. This week, I'm breaking from tradition… mostly because I've been sick all week and finding creative goods has eluded me. But! That only provides the opportunity to share with you Katy Biele's new vibrant hoop art.
Since marveling over her work in 2016, Katy's been busy. She just updated her Etsy shop with embroideries full of color and texture. Inspired by her own watercolor illustrations and based on "beautiful tokens of nature," the pieces are contained within bamboo hoops and are ready to hang on your wall. My favorite pieces are the ones that use yarn to make half poufs that sprout from the fabric.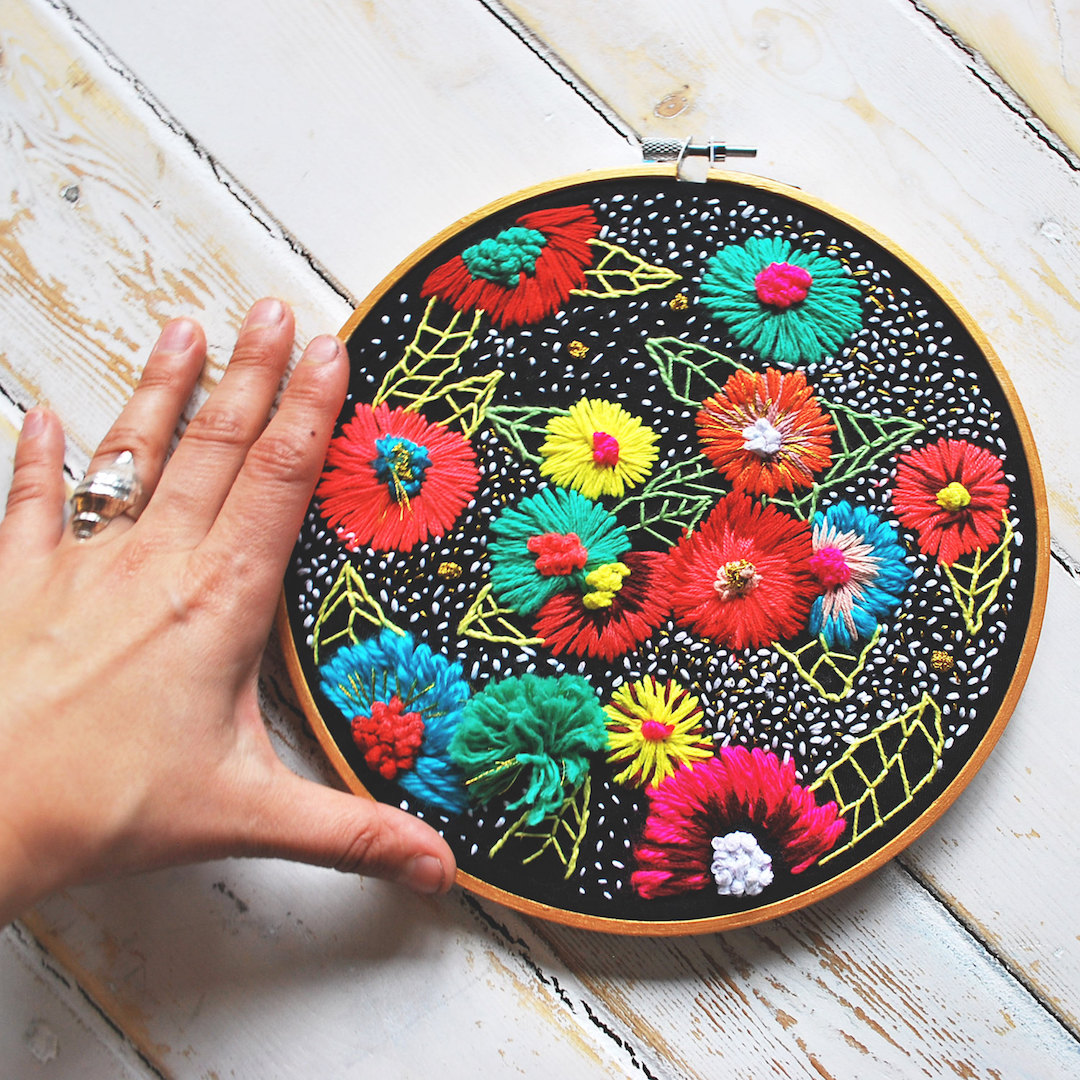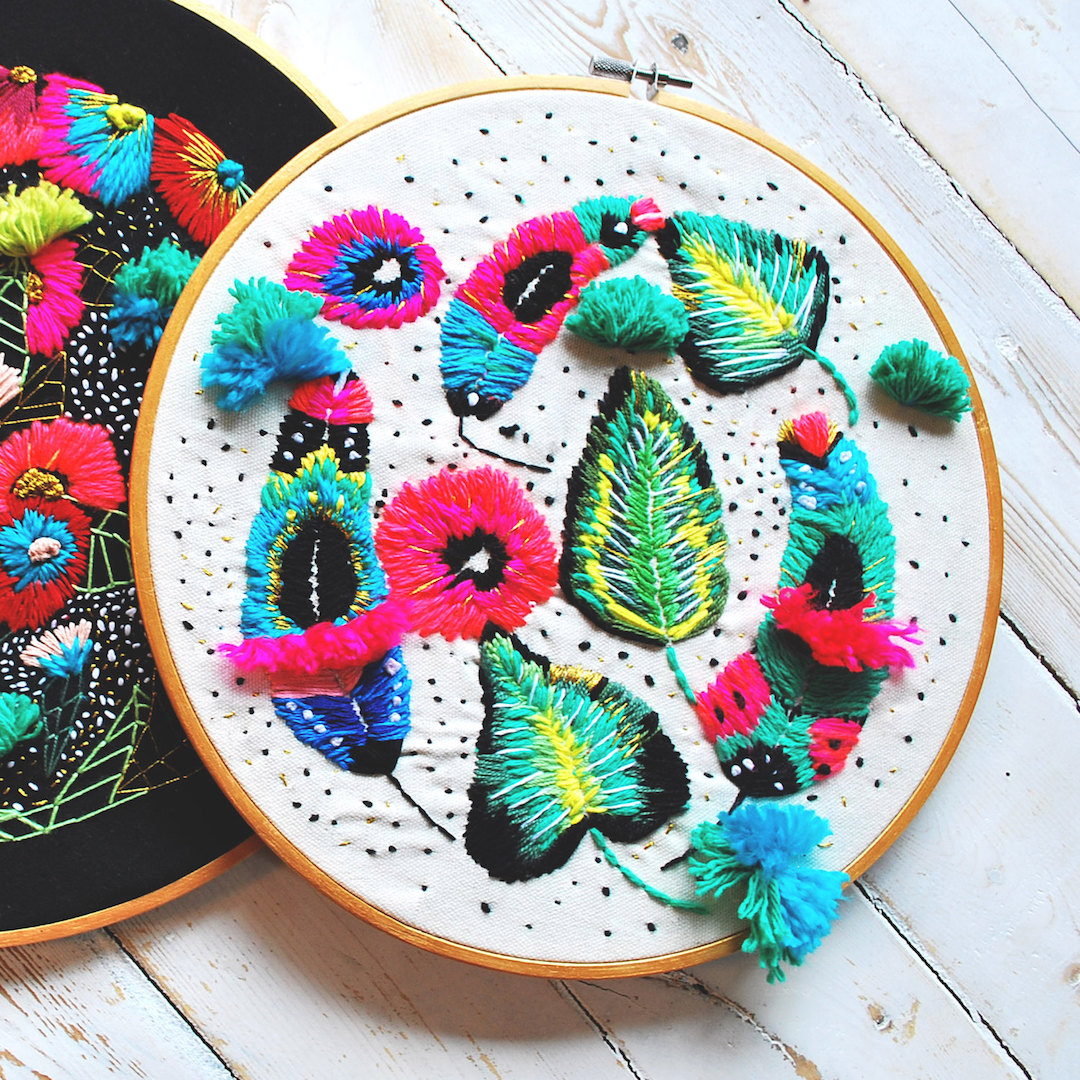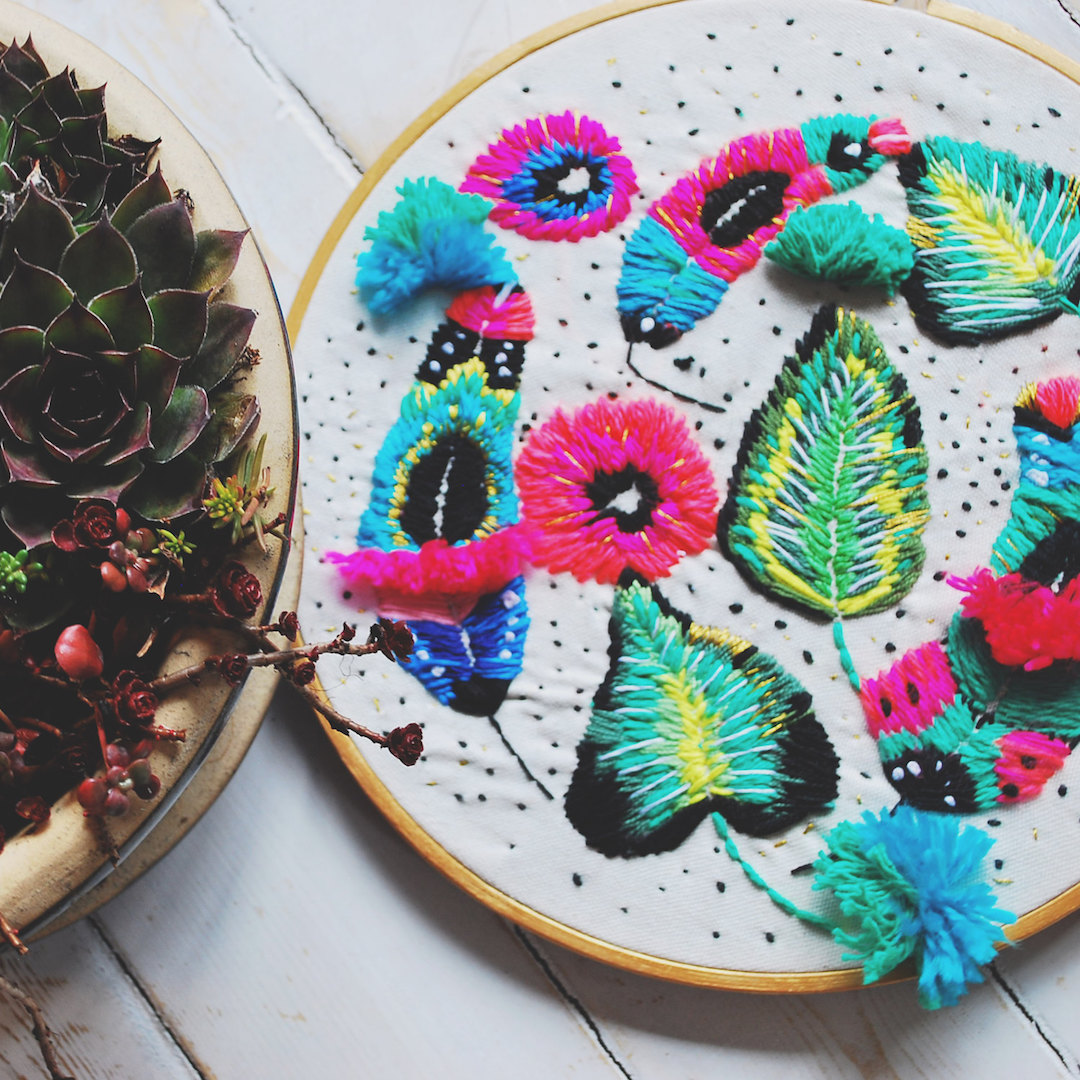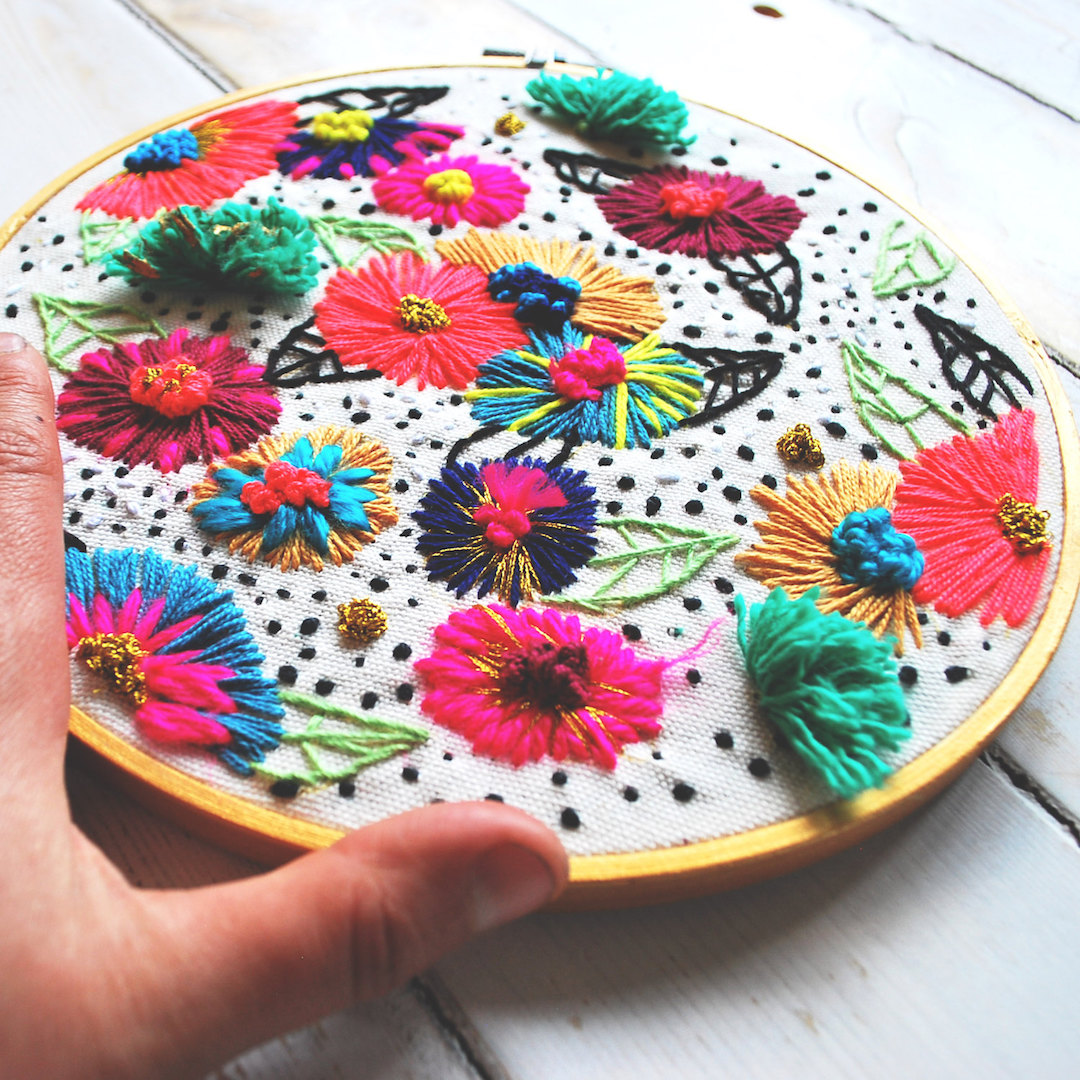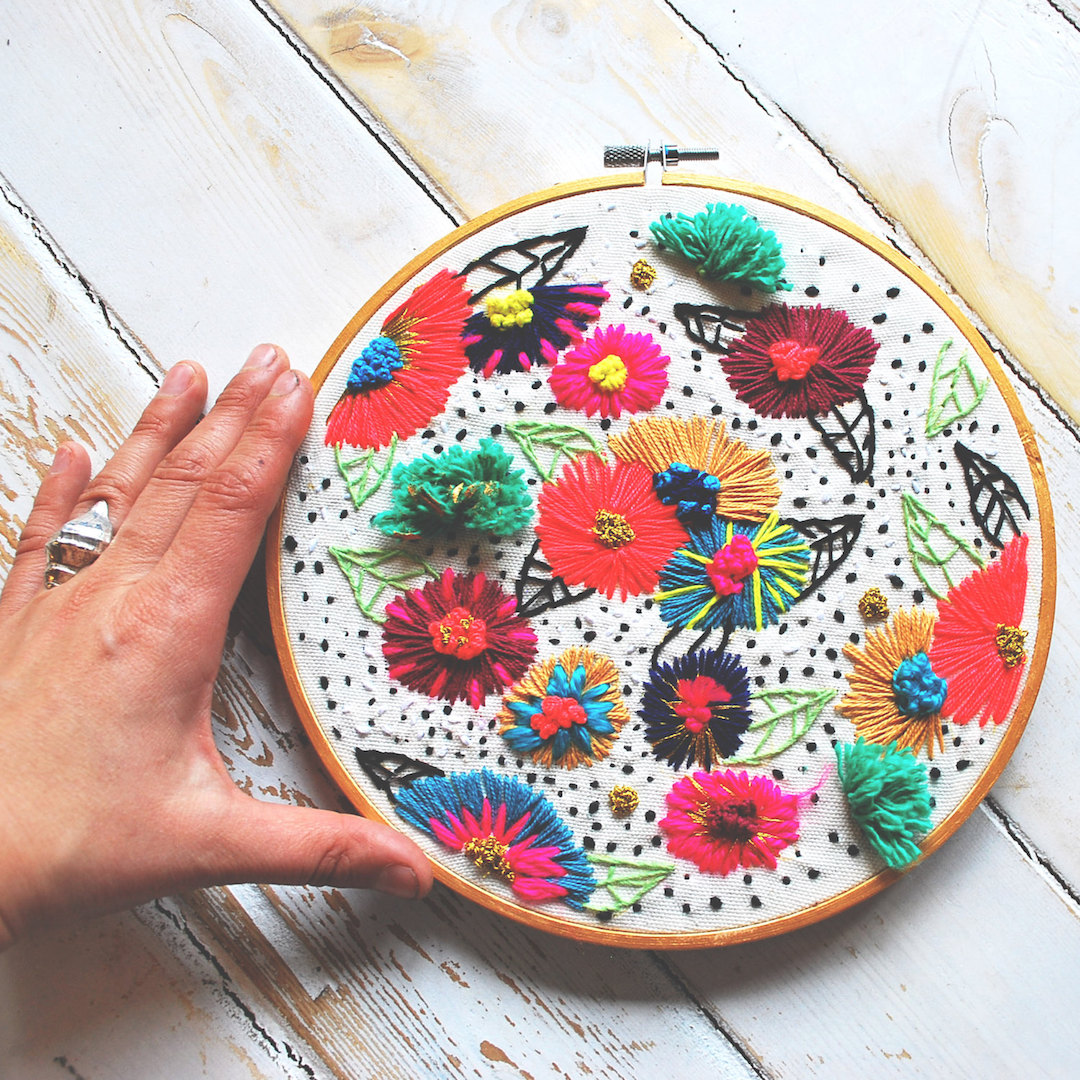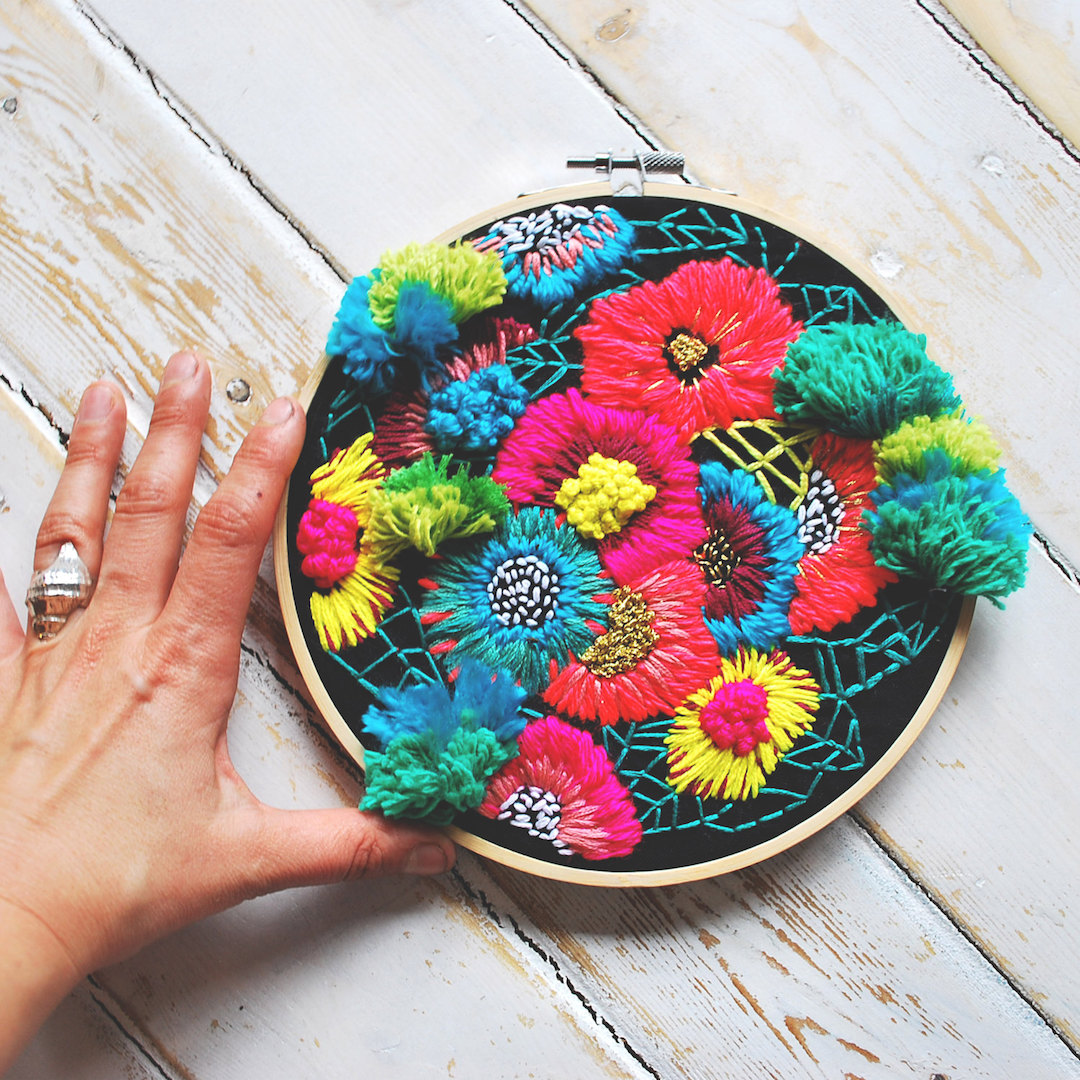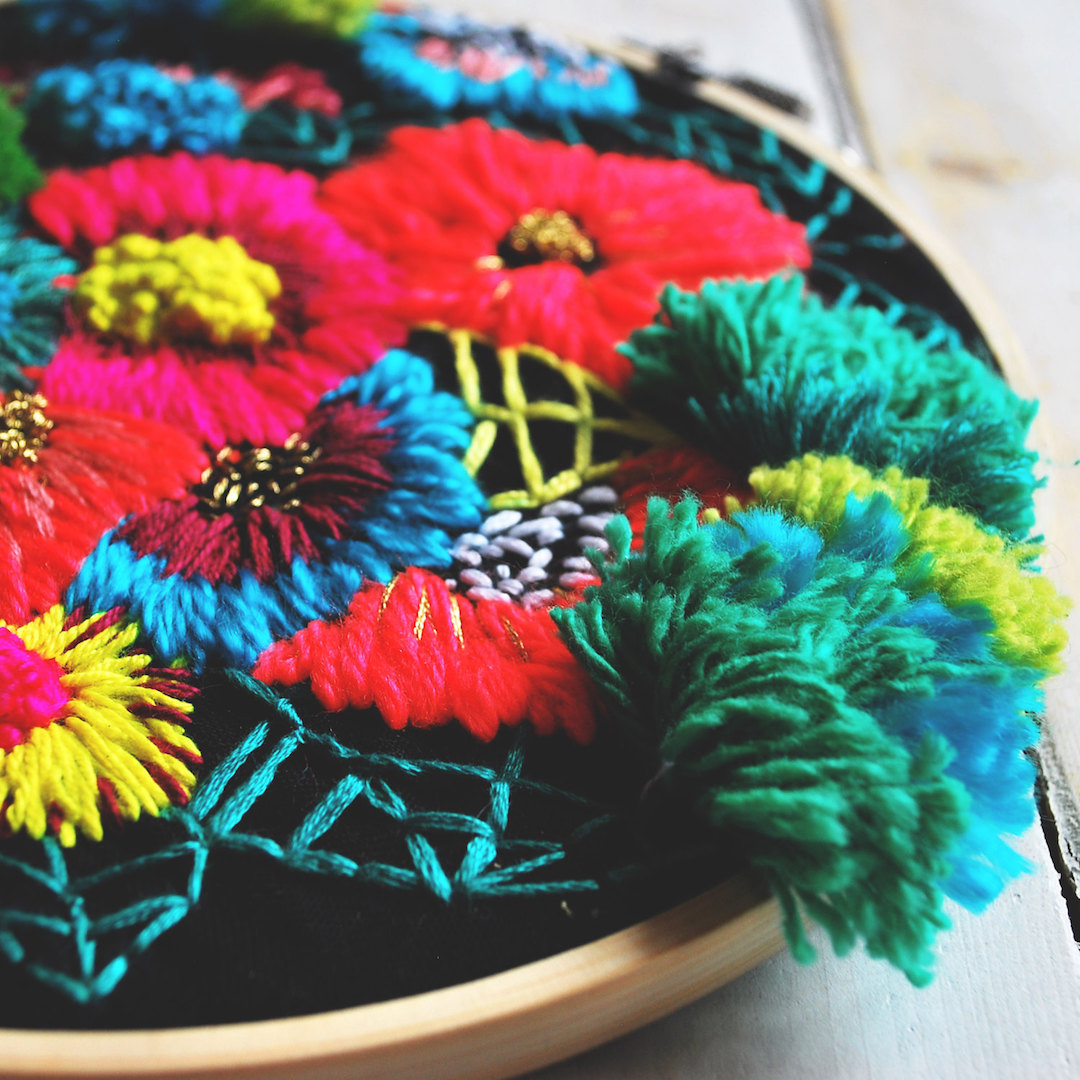 In addition to hoop art, Katy also creates embroidered jewelry.
She sent me this necklace and I absolutely love it. I always get a lot of compliments when I wear it.