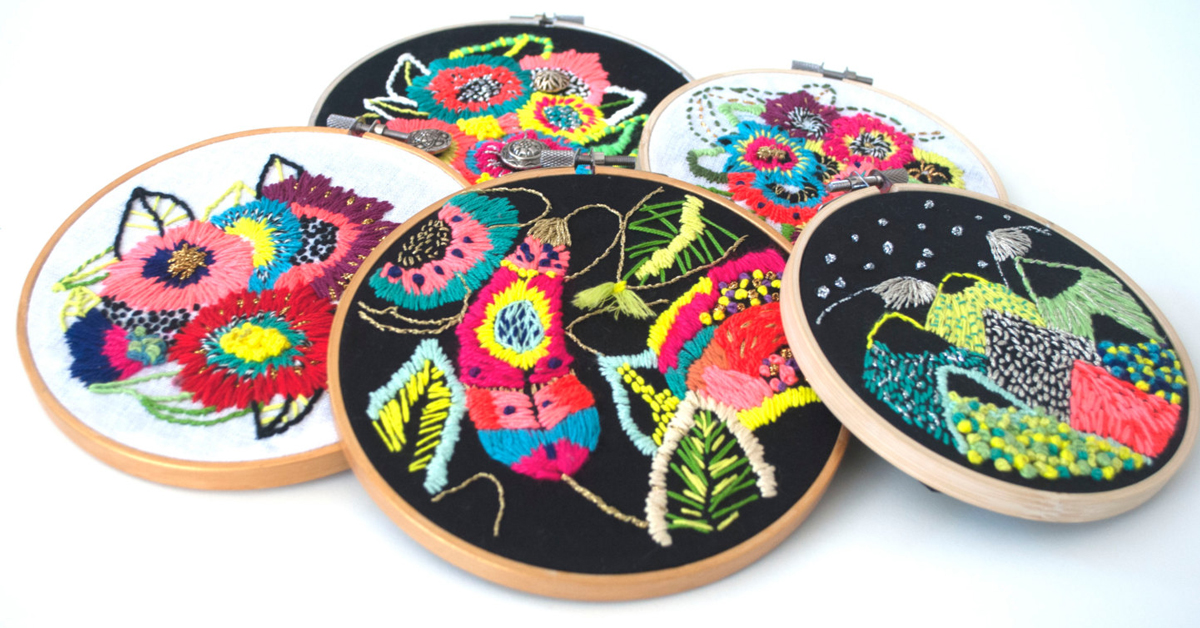 Katy Biele transforms her colorful paintings into equally-as-vibrant hoop art. Her 2D pieces are created using watercolor, and then elements of them are translated into thread on fabric. "I love the different textures that we can have on watercolor paper and on fabric for embroidery," she writes, "both are different ways but good experimentation to try."
Have you ever tried that—translating your work into a different format? It's a great exercise and can give you valuable insight—or inspiration—for future creations.
Katy sells her work in her Etsy shop.