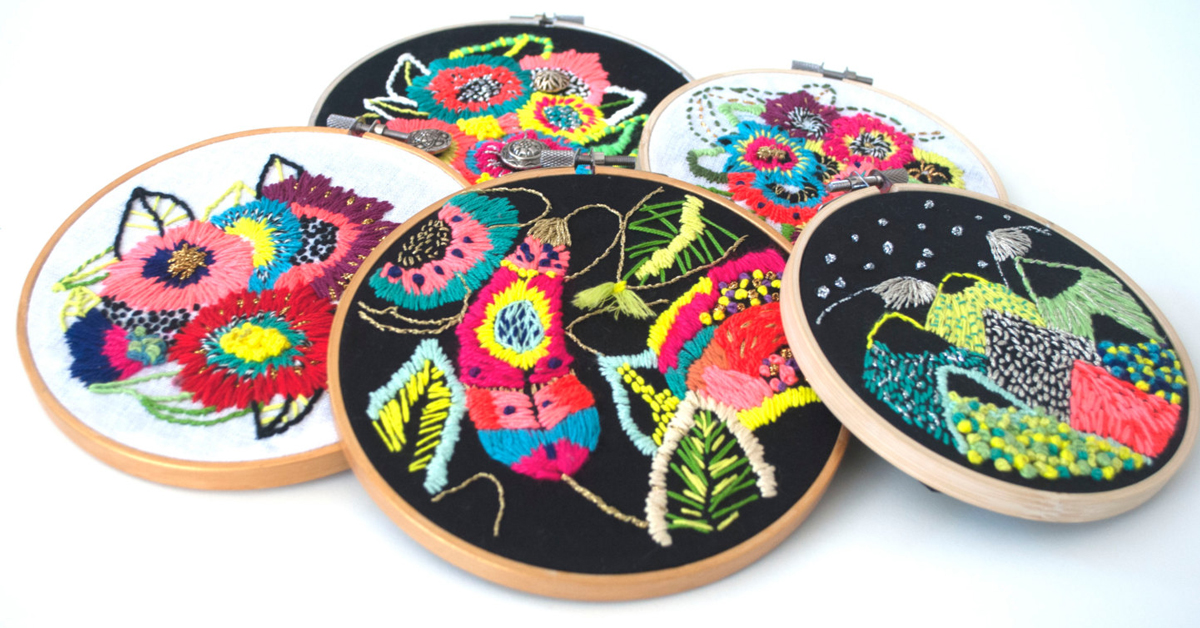 Katy Biele trans­forms her col­or­ful paint­ings into equal­ly-as-vibrant hoop art. Her 2D pieces are cre­at­ed using water­col­or, and then ele­ments of them are trans­lat­ed into thread on fab­ric. "I love the dif­fer­ent tex­tures that we can have on water­col­or paper and on fab­ric for embroi­dery," she writes, "both are dif­fer­ent ways but good exper­i­men­ta­tion to try."
Have you ever tried that—translating your work into a dif­fer­ent for­mat? It's a great exer­cise and can give you valu­able insight—or inspiration—for future cre­ations.
Katy sells her work in her Etsy shop.