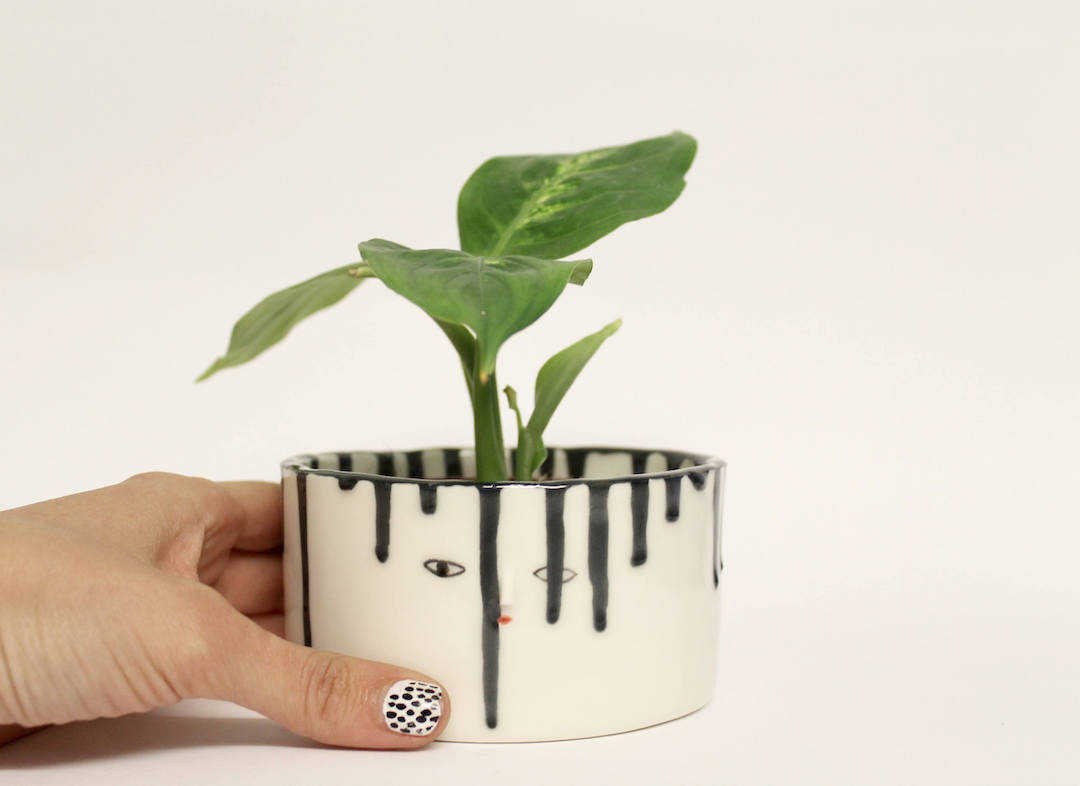 Drips are in. Sweet, sticky drip cakes are one of Pinterest's 2017 wed­ding trends, and the same goes for ceram­ics. The lat­est drip pots by the Lon­don-based Kin­ska use her sig­na­ture min­i­mal­ist palet­te and tiny faces that are over­run by drib­bles of black and white glaze. But rather than look­ing messy and hap­haz­ard, it adds visu­al ten­sion to the oth­er­wise sweet, tran­quil faces—like the­se pot peo­ple are slow­ly melt­ing from with­in.
Kin­ska sells her drip-inspired wares in her Etsy shop. Get them before they sell out!
Drip pots by Kinska add a melting-like effect to her signature ceramics. They're now available on Etsy.