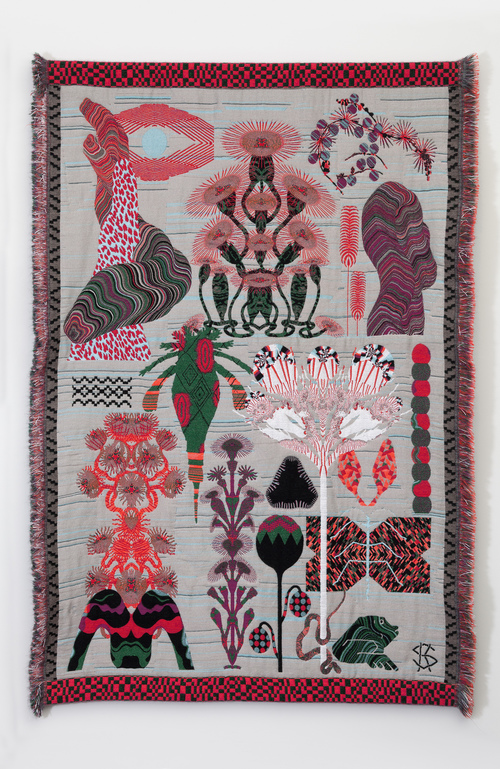 How about some visual chaos for your Mon­day? The weav­ings of Kus­taa Saksi should do the trick! The Finnish artist's series, Hypnopom­pic was com­pleted on a jacquard loom, an  auto­matic loom that makes it pos­si­ble to weave com­plex patterns.
The title of the series refers to a state of sen­sory con­fu­sion lead­ing out of sleep. Kustaa's web­site fur­ther explains, writ­ing, "…the state of sleep gets mixed with the dream world into a sur­real real­ity. It is an excep­tional state of con­scious­ness, in which one may expe­ri­ence the pres­ence of, or see crea­tures or ani­mals, such as spi­ders, mon­keys and insects. Hypnopom­pic state has also been affil­i­ated with visual delu­sions caused by migraine."
Images via Alfa/Echo/Zulu.