Paint­ed ceram­ics have a long place in our his­to­ry. The rise of vase dec­o­ra­tion was seen in ancient Greece, which used the sur­face as a way of depict­ing every­day life. Today, illus­tra­tors loose­ly fol­low in this tra­di­tion and cre­ate their own sort of his­to­ries on fired clay objects. Ceram­i­cist and illus­tra­tor Lau­ra Bird is no stranger to Brown Paper Bag. I've mar­veled at her many times before.
Lau­ra has recent­ly delved into paint­ed ceram­ics that focus more on sur­face illus­tra­tion than the forms them­selves. (Although I like both direc­tions.) In this lat­est series, she paints long-haired ladies and leafy plants that play with the curves of her ele­gant vas­es and plates. Col­or­ful and wild, you can't help but imag­ine the sto­ries behind her char­ac­ters on these objects.
Laura sells her painted ceramics in her Etsy shop—along with prints, bags, and more.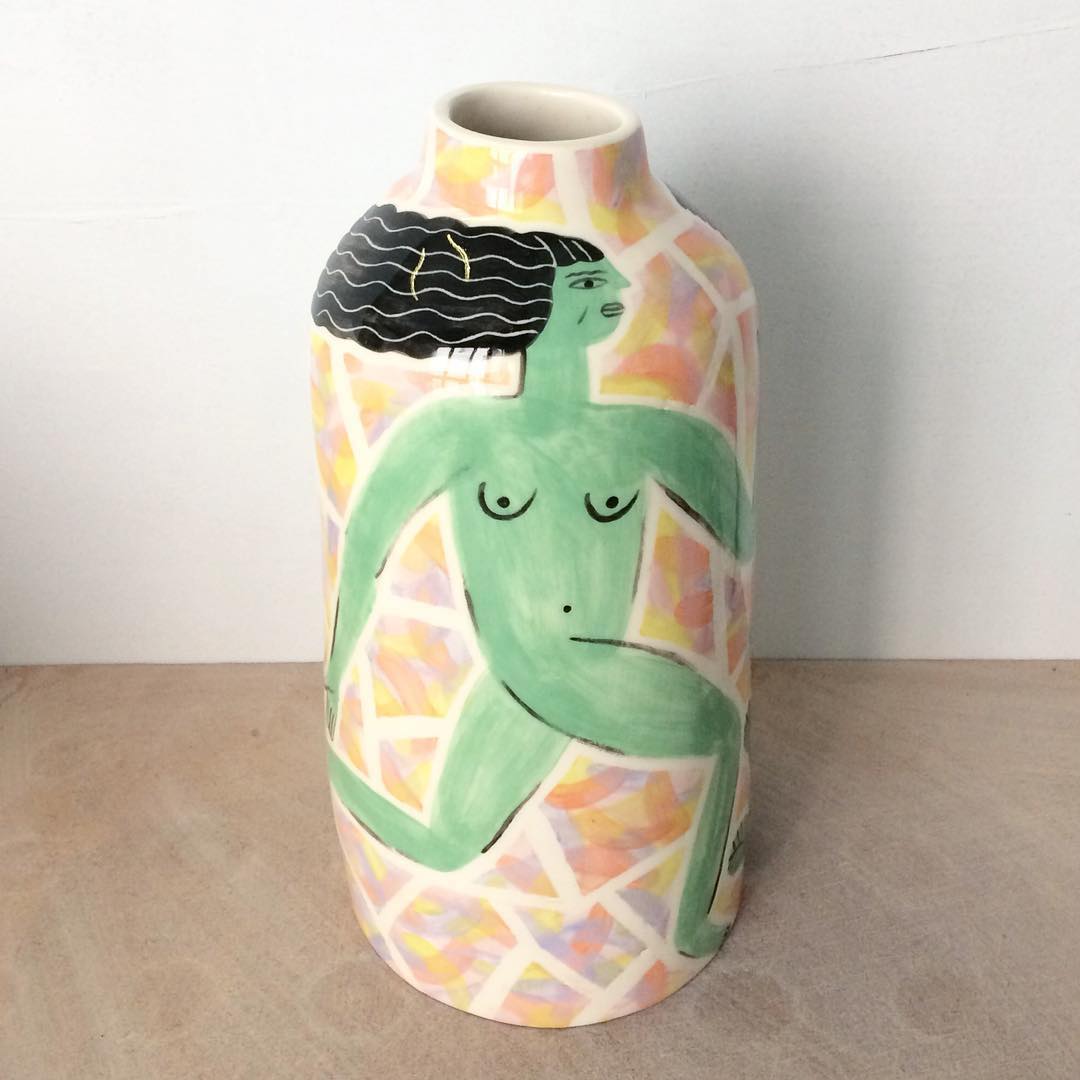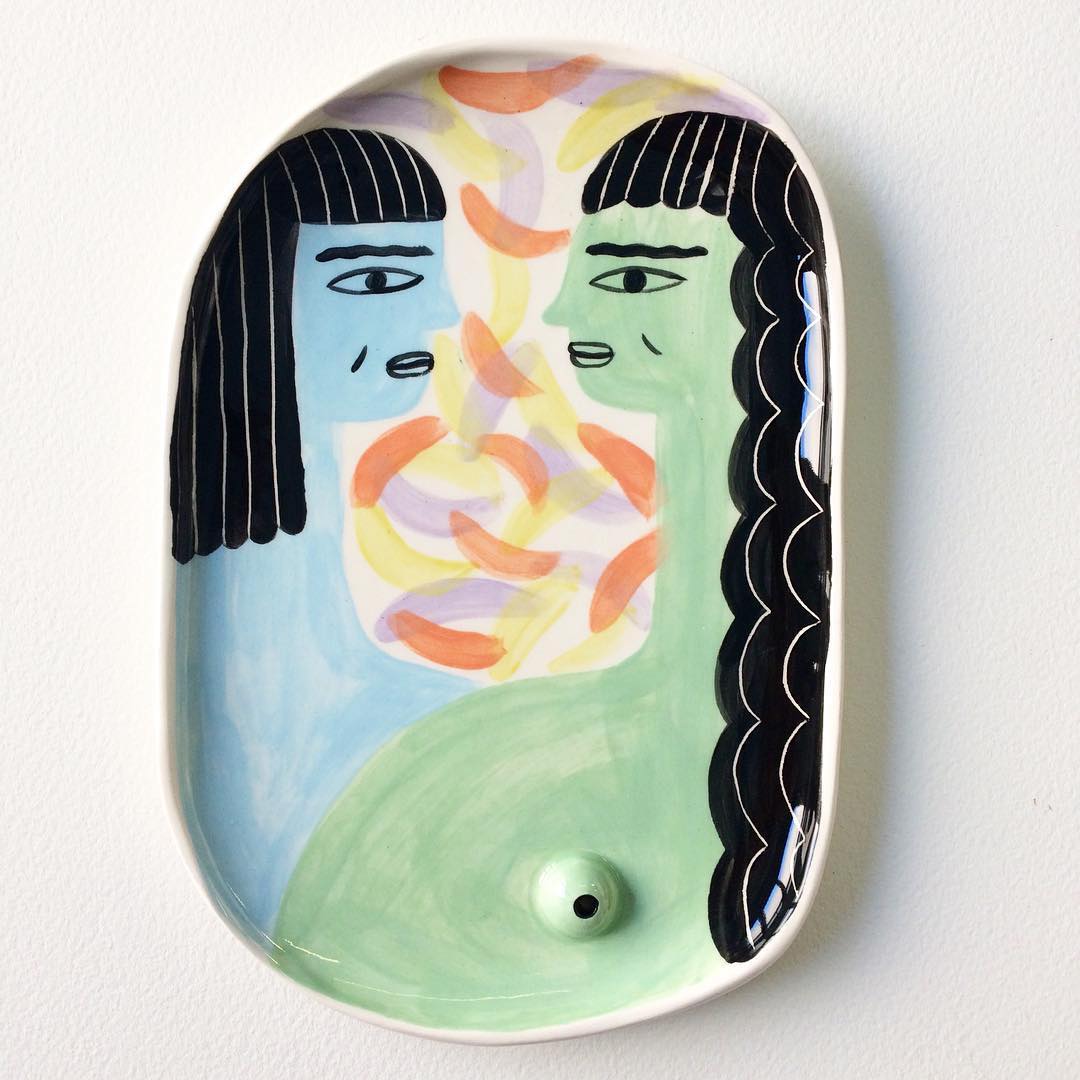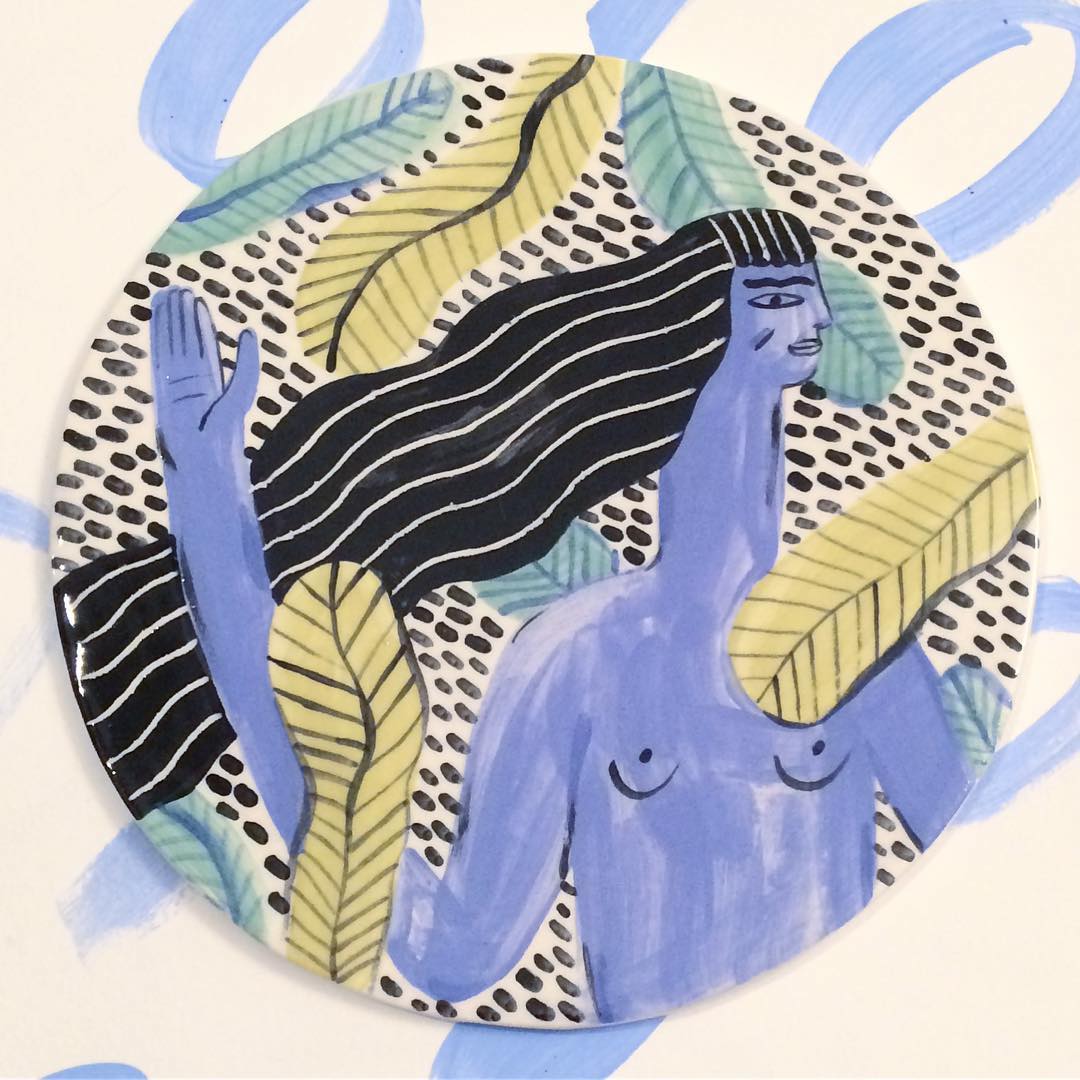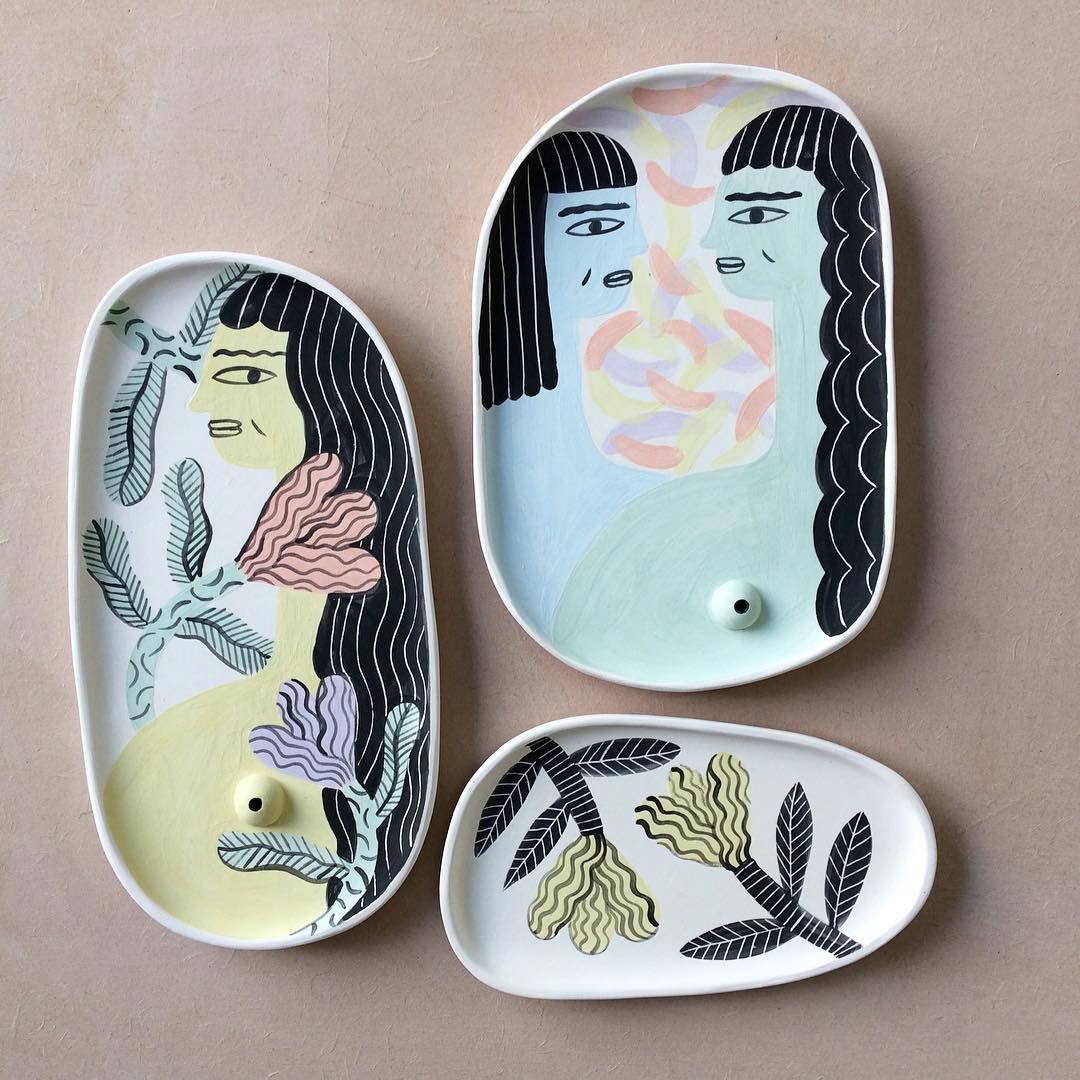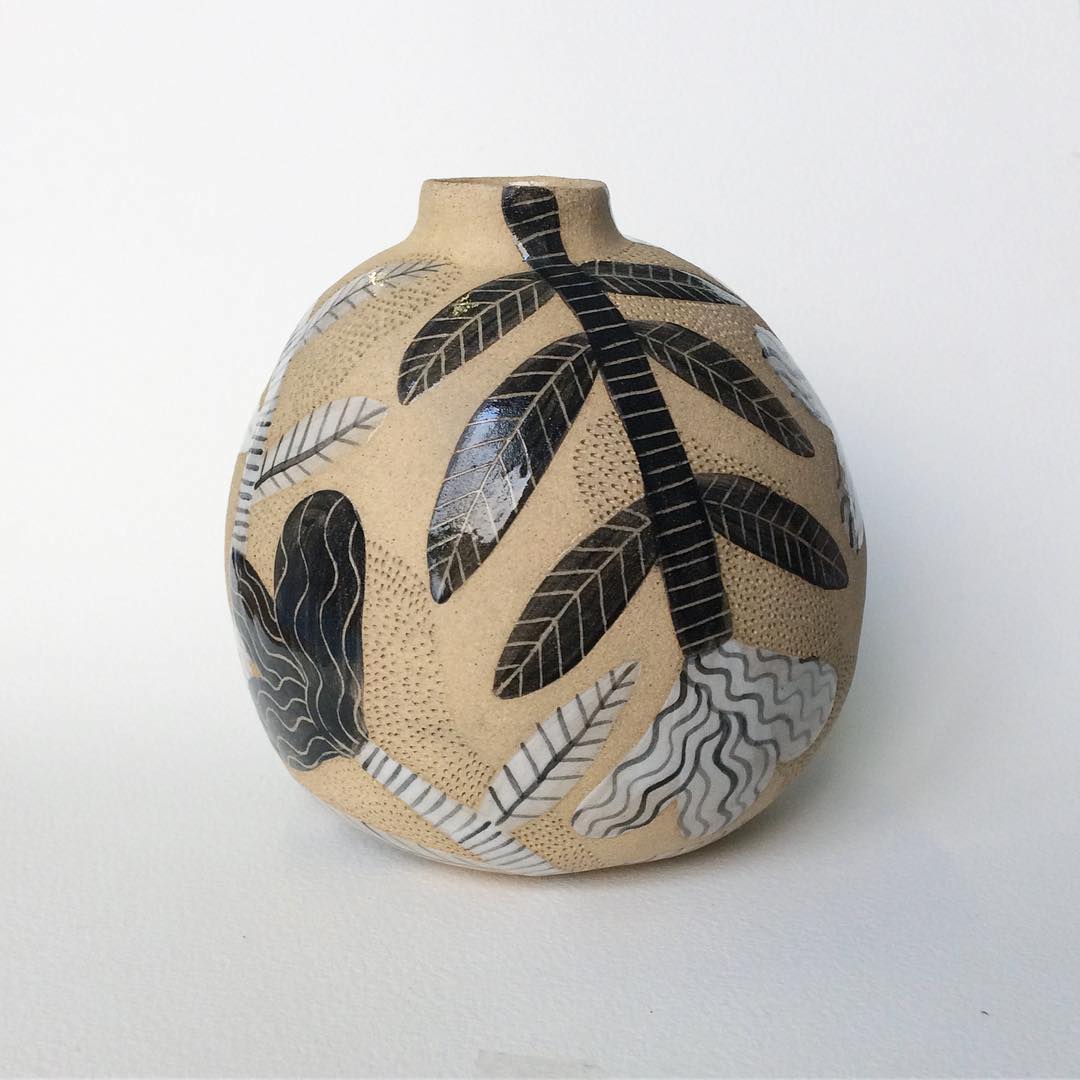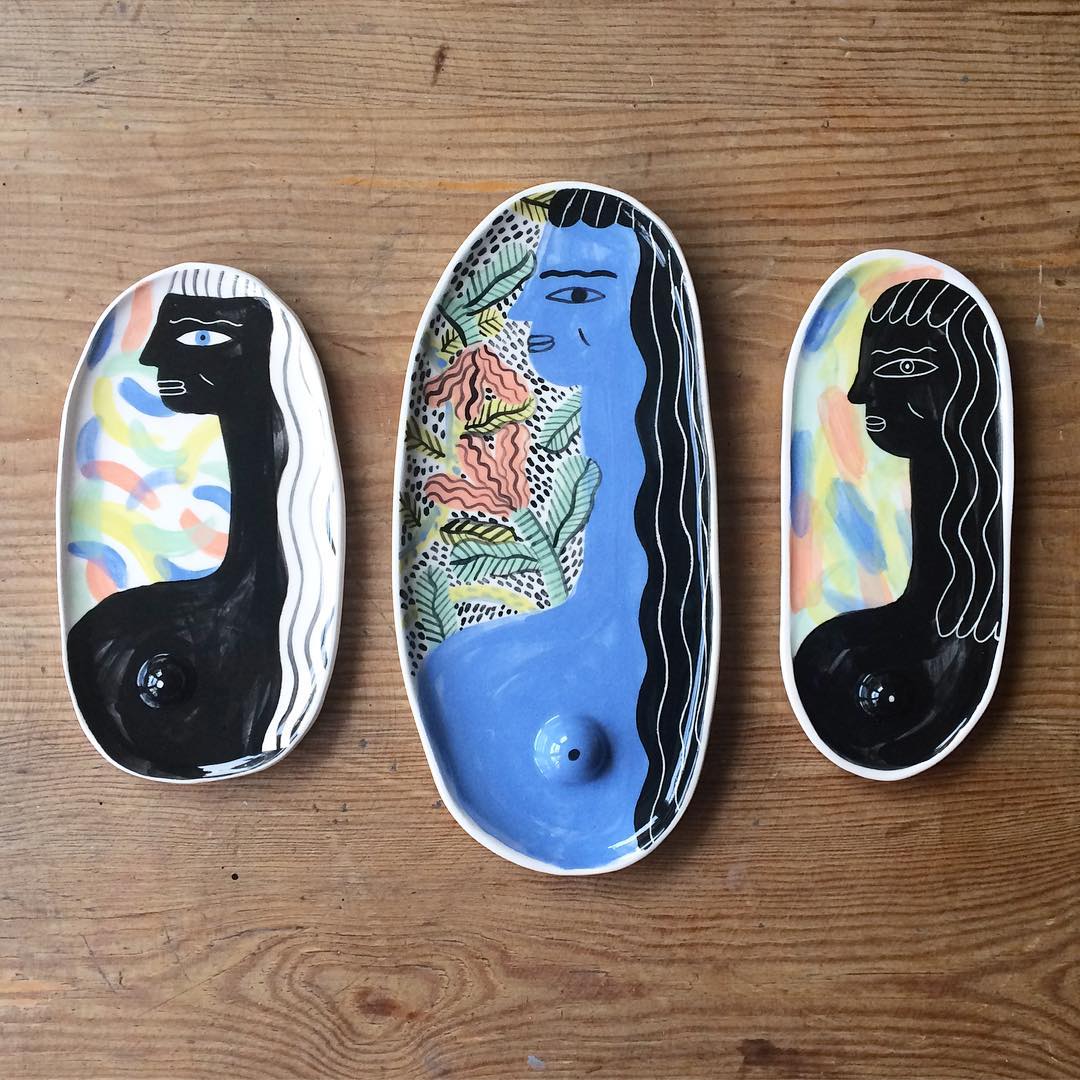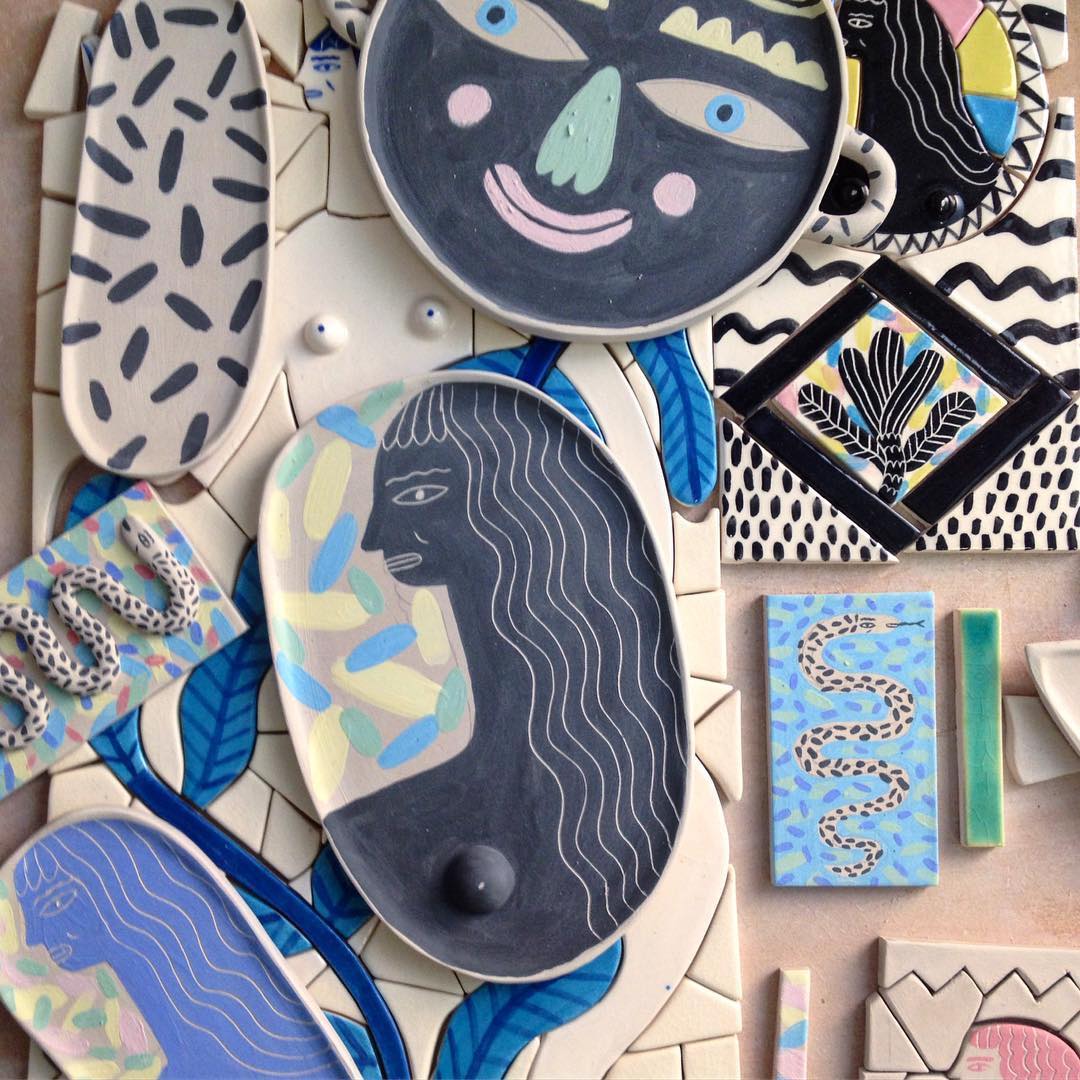 Here's Laura taking her vase for a twirl.