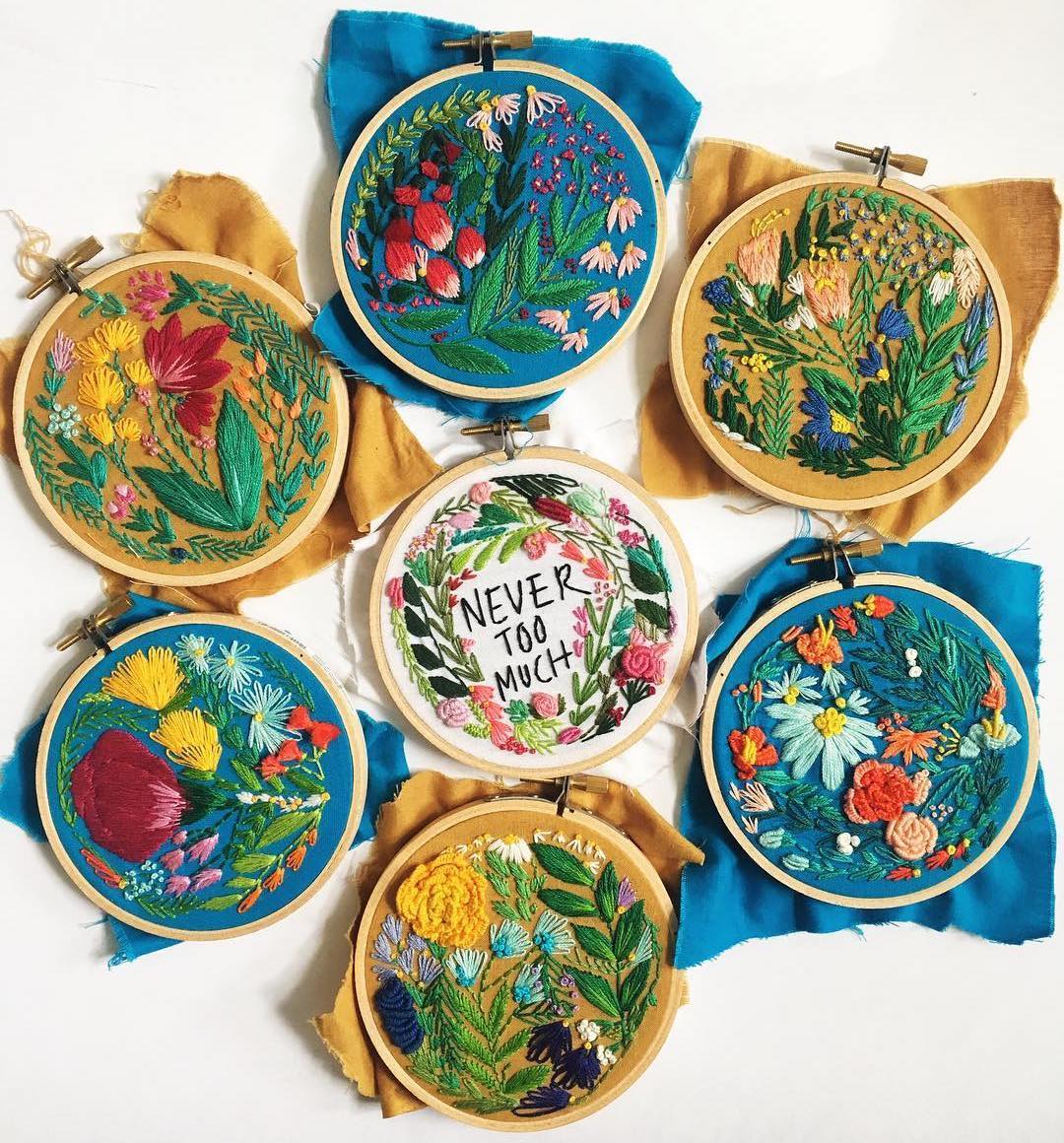 When I first came upon the embroi­deries of Lau­ren Sin­gle­ton, aka YesStitchYes, my imme­di­ate thought was, "They look painter­ly!" Her style, with elon­gat­ed leaves and petals, remind me of grace­ful brush strokes rather than lines poked with a nee­dle. Paired with script-style text, this hoop art has a breezy, care­free style to it—one I don't often see in embroi­dery.
Lau­ren describes her work as "embroi­dery with a pop cul­ture tilt." She reg­u­lar­ly fea­tures song lyrics and quotes from con­tem­po­rary artists sur­round­ed by beau­ti­ful blooms. They're empow­er­ing, and you'll find your­self shak­ing your head "yesss" while read­ing them.
To own Lauren's hoop art, check out the YesStitchYes Etsy shop. For updates and work in progress, fol­low her Insta­gram.
Lauren Singleton creates text embroidery that infuses pop culture into hoop art. Her beautiful style looks like it was created with a pen rather than stitched with thread.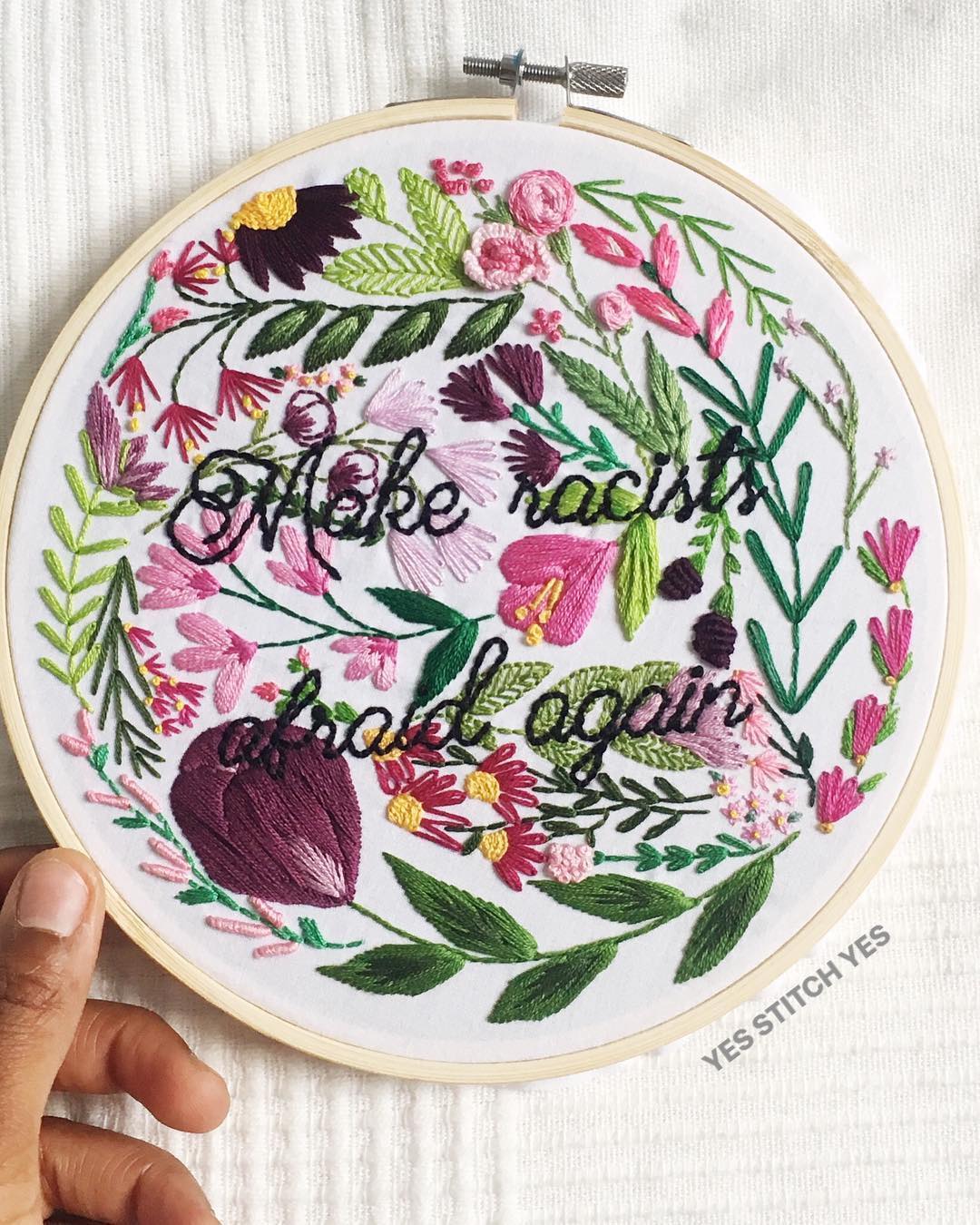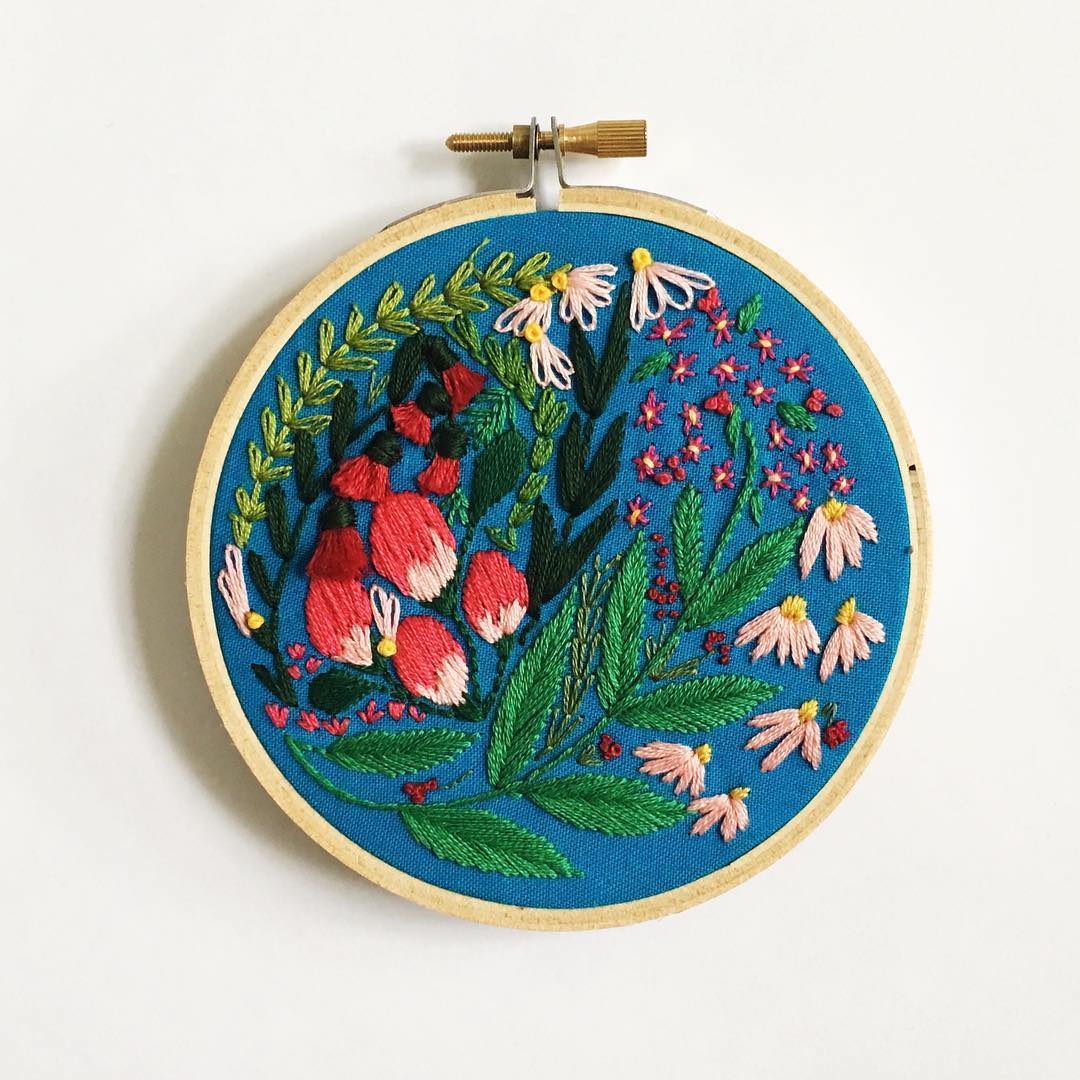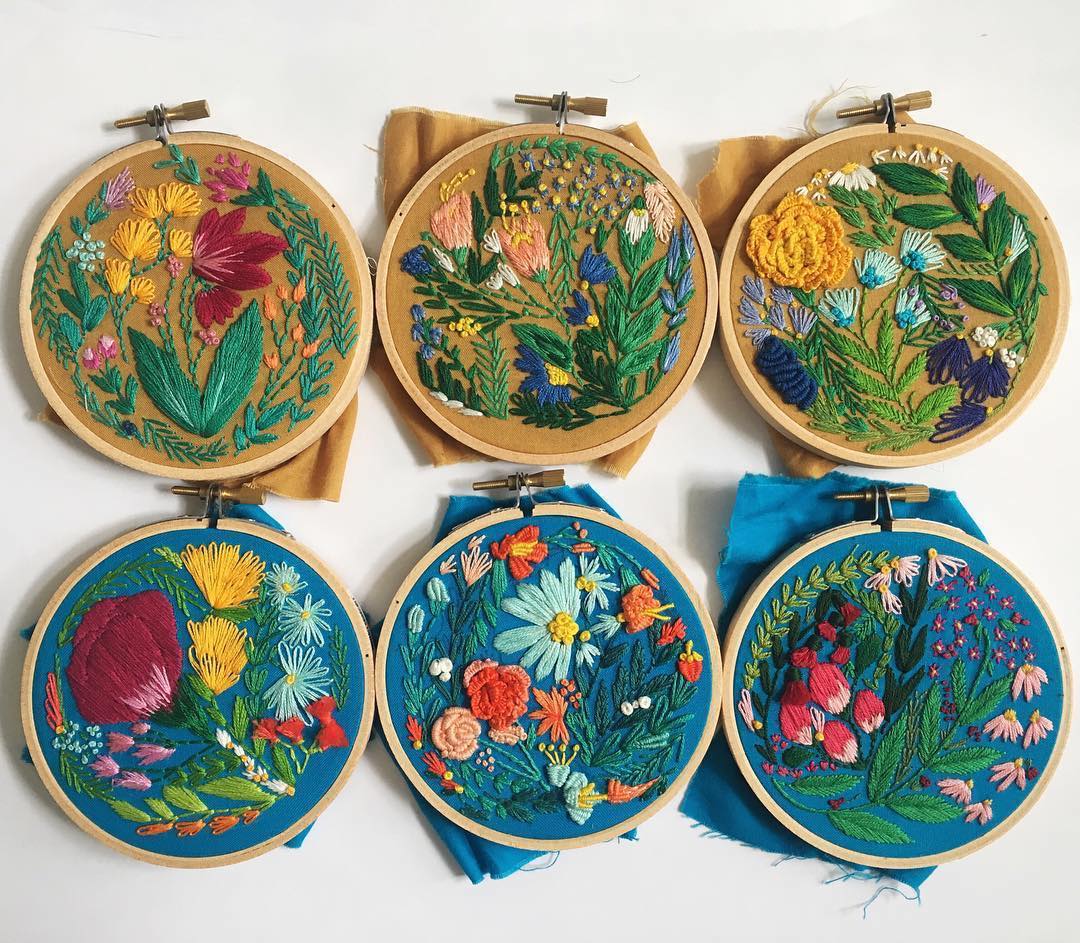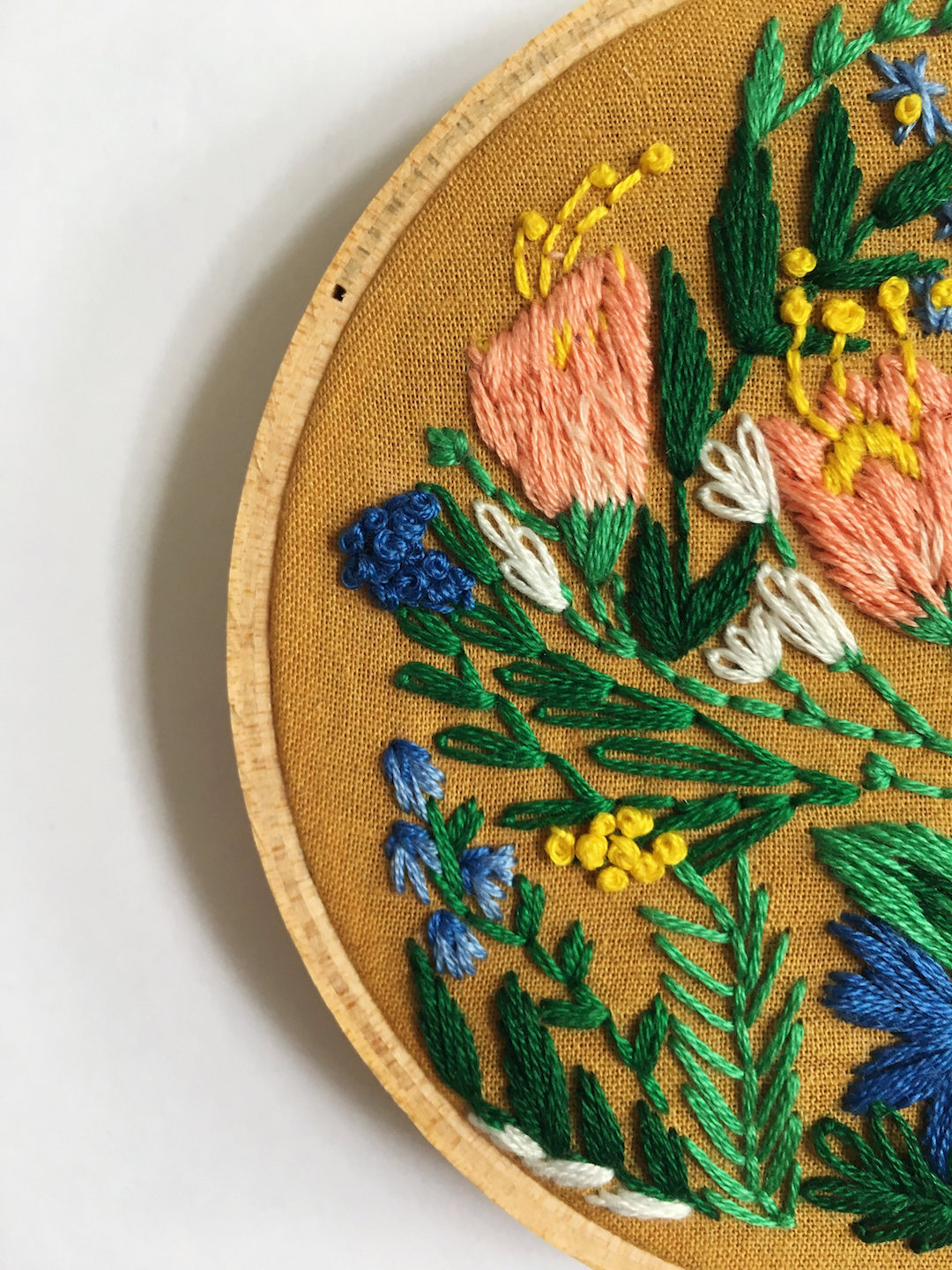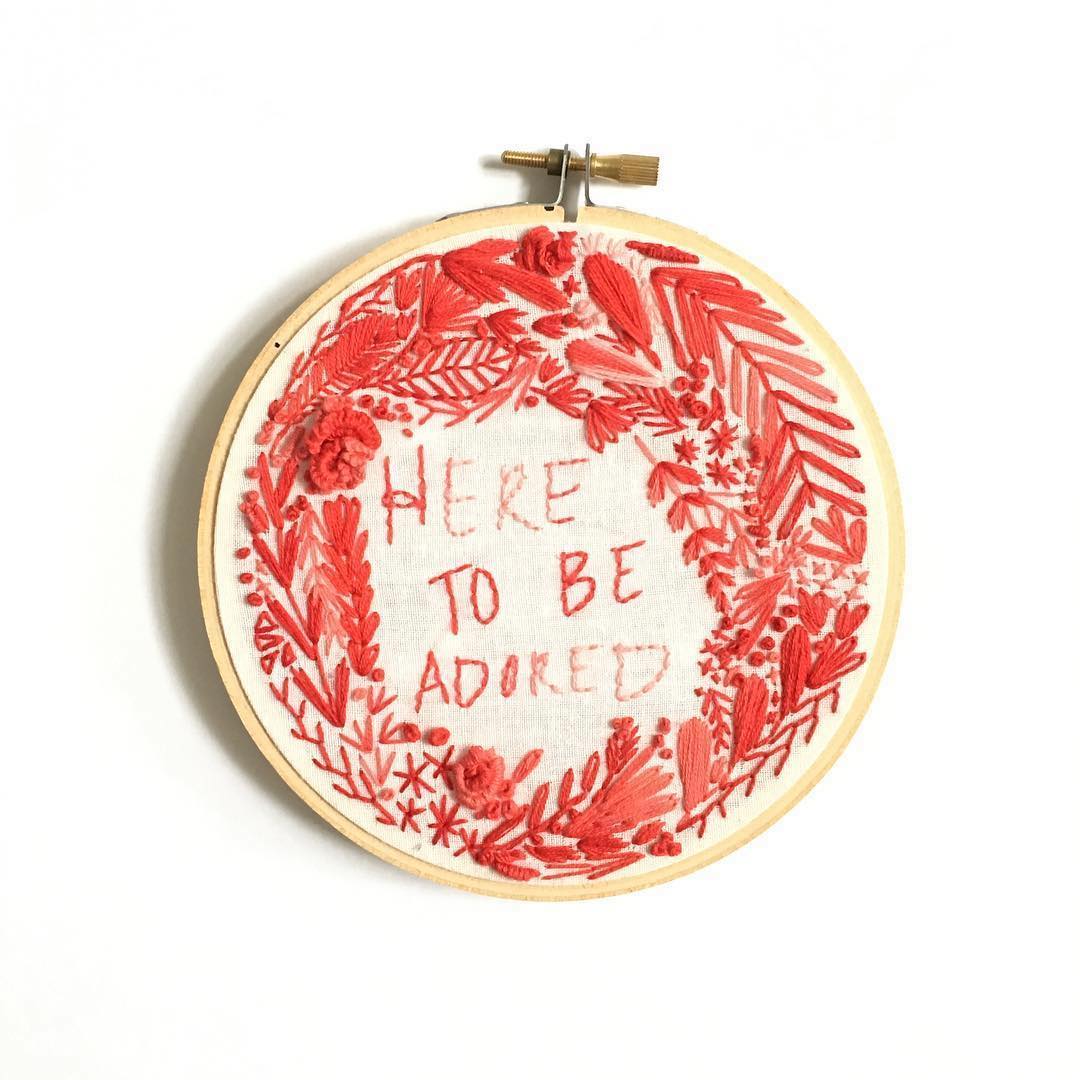 In addition to hoop art, Lauren adds embroidered flair to handkerchiefs.