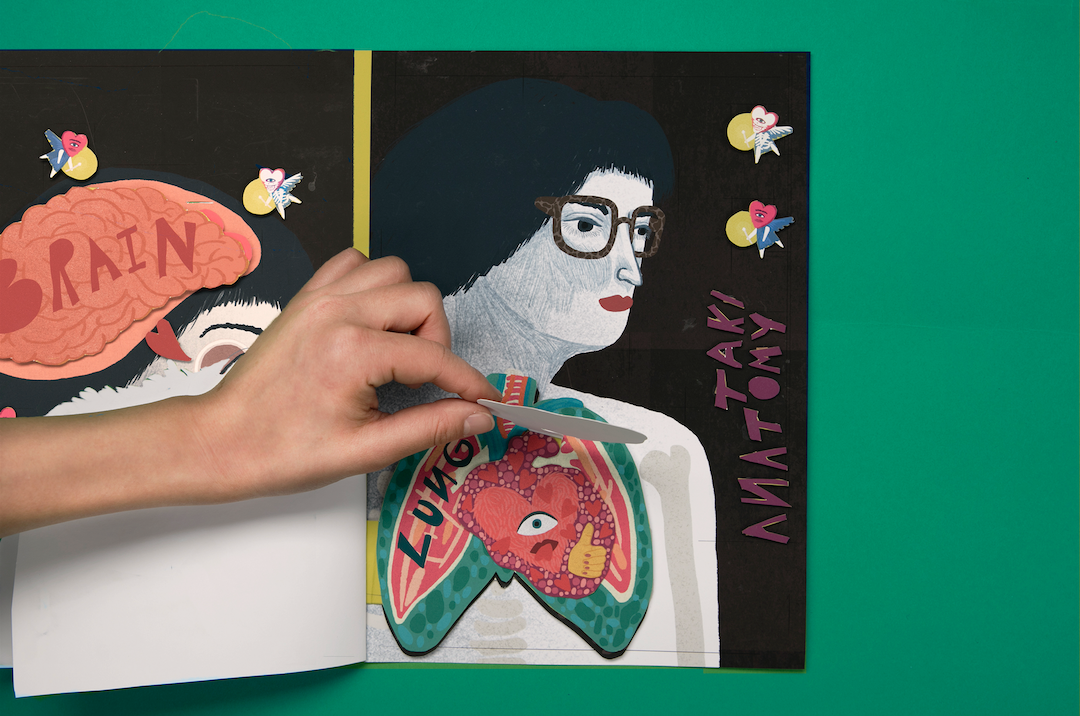 Illus­tra­tor Lee Eun­joo explores the notion of "fan­ta­sy con­sum­ing" through her series God­dess of Fan­ta­sy. It's inspired by Kris­han Kumar's The Ends of Utopia, that says that "mod­ern man could con­sume their own fan­ta­sy, and in doing so cre­ate utopia." Lee's illus­tra­tions con­nects this with social media—specifically, the idea of "con­sum­ing images" on social media.
You know many peo­ple only upload the "per­fect" pic­ture to their Insta­gram or Face­book? In God­dess of Fan­ta­sy, Lee depicts that in doing this, we reflect our own "fan­ta­sy of per­fec­tion." (After all, who wants to show their clut­tered stu­dio or messy kitchen?)
Lee explains:
Social media can be inter­pret­ed as per­son­al utopia, how­ev­er, that place has a gap between real life, which leads dystopia. In mod­ern soci­ety, the mean­ing of utopia and dystopia is two sides of the same coin. And this is what inter­ests me. So through this work, I aim to con­sid­er the mod­ern utopia with social life.
She pro­duced the series as a book that has inter­ac­tive ele­ments. In it, you can open the brain and the heart!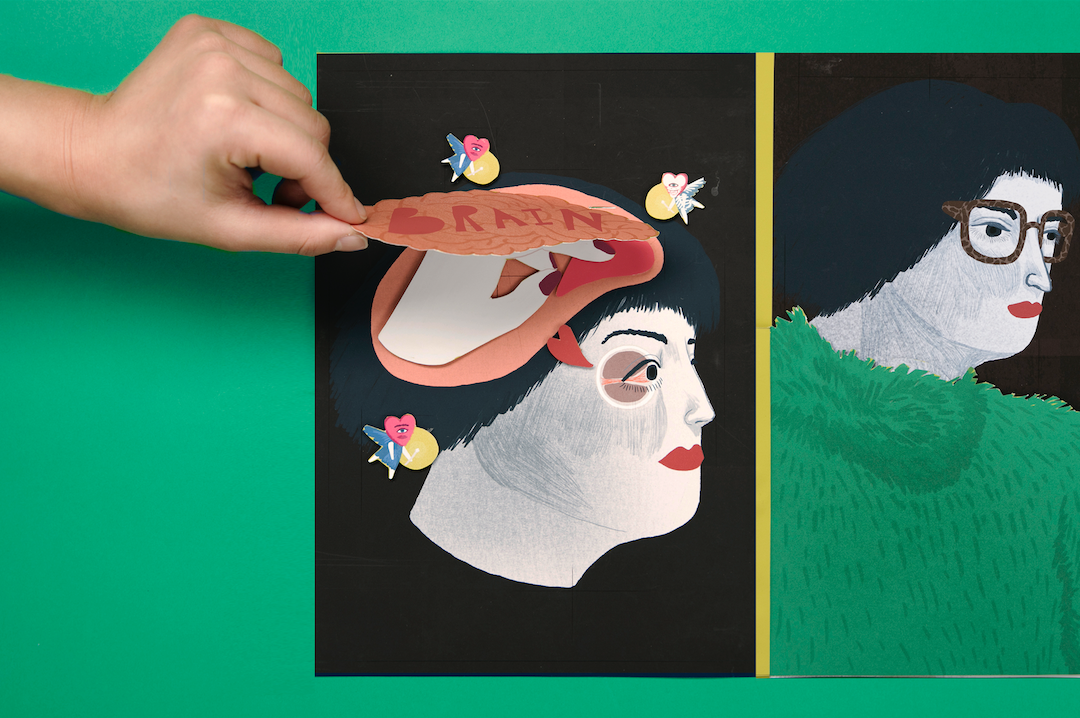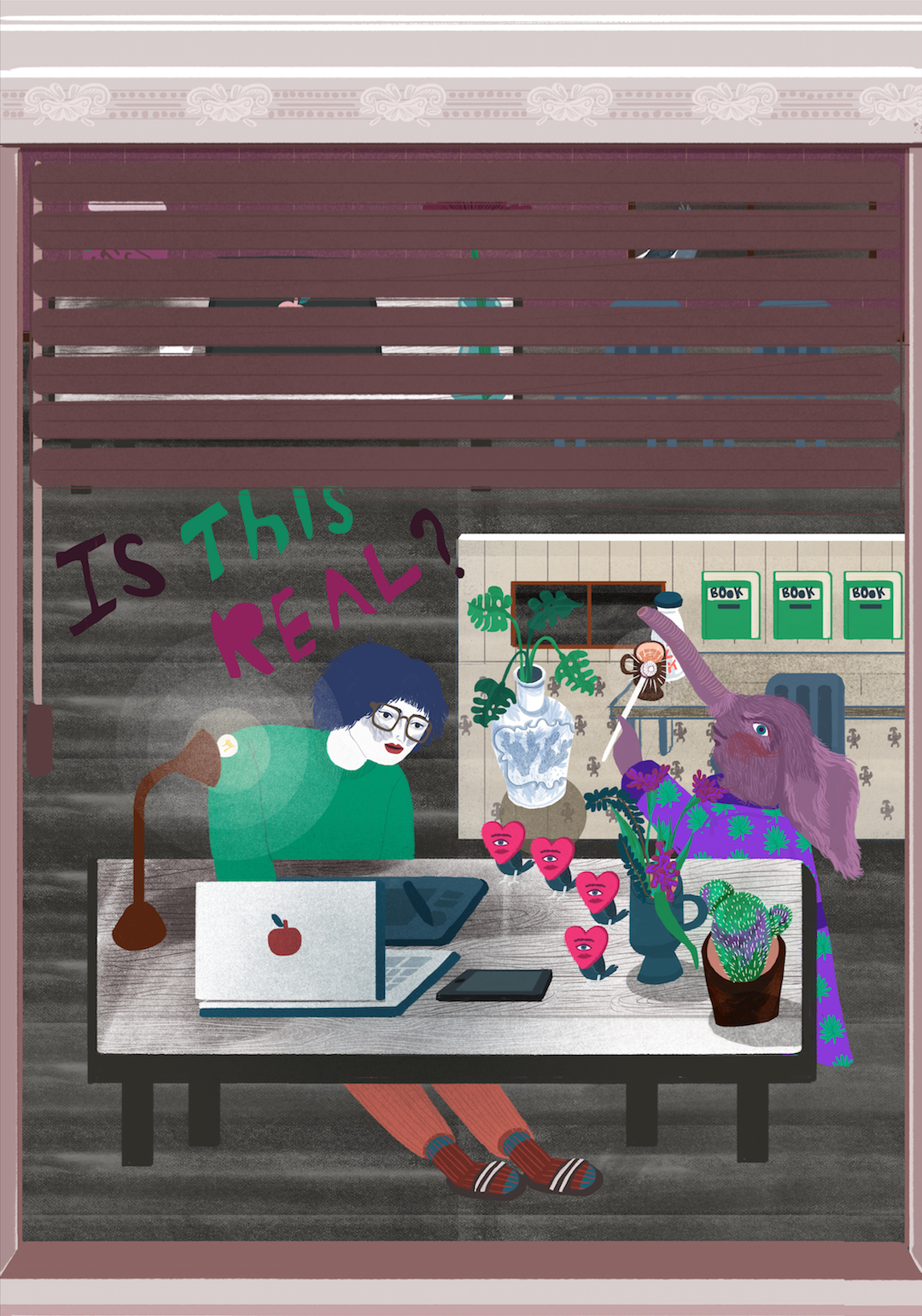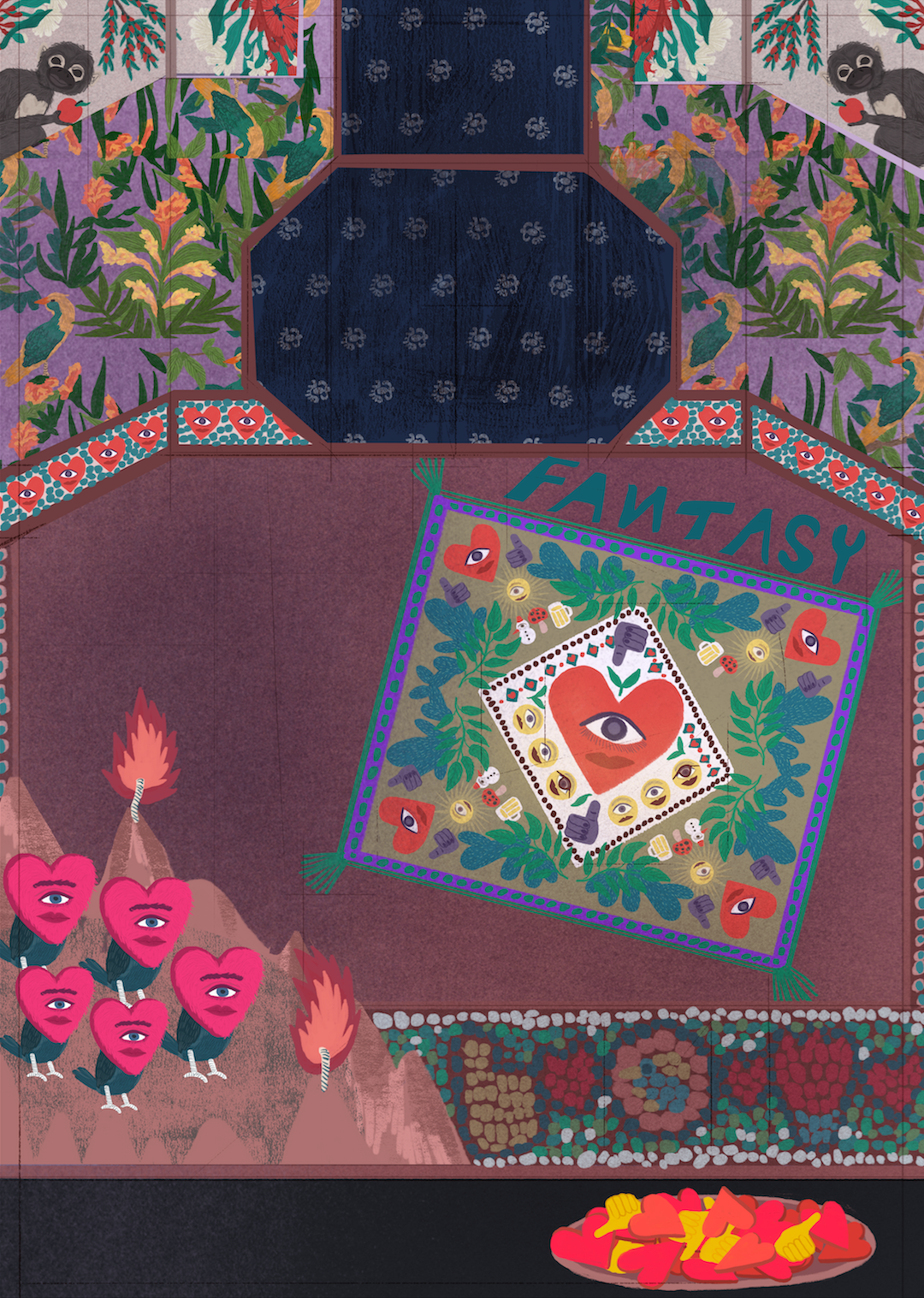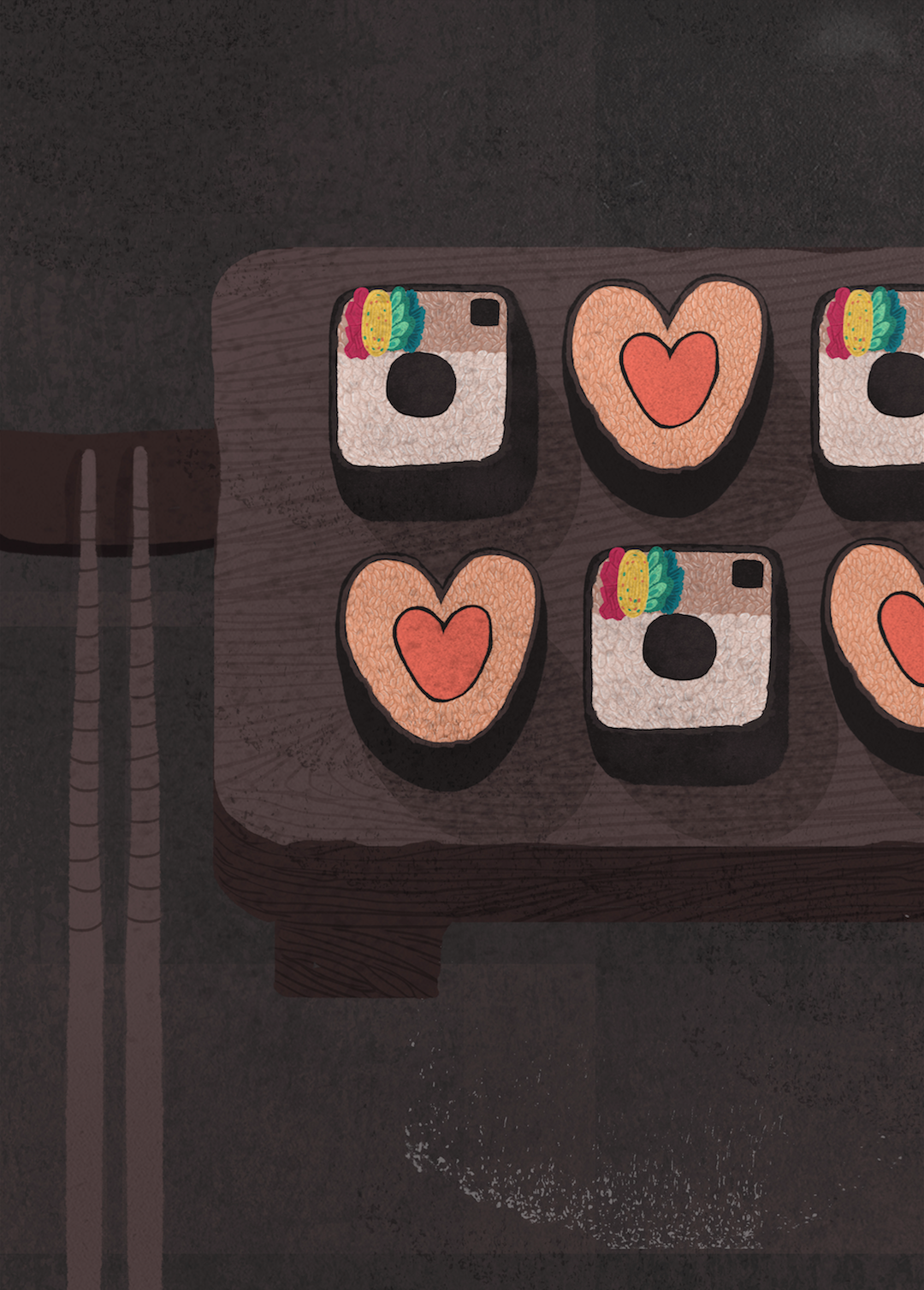 Lee has also created scarves depicting three witches.