Illus­tra­tor Lena Guber­man has recent­ly cre­at­ed a series of ceram­ic sculp­tures called Wrapped that speak to the inno­cence and imag­i­na­tion of youth. The char­ac­ter design is charm­ing, but what struck me about the project was the clever inter­ac­tion between fig­urine and plate (above).
I love how the lit­tle girl com­pletes the illus­tra­tion on the dish—it's as if she's in the mid­dle of a dream where she's cling­ing onto a valiant stal­lion. Phys­i­cal­ly, the horse is removed enough from the char­ac­ter to sug­gest that she's divorced from it in some way—like it's in the subconscious—but still has a con­nec­tion.
That's not all that's includ­ed in Wrapped. With the char­ac­ter, Lena places them in sur­re­al sit­u­a­tions that seem part of the same fan­tas­ti­cal world. See more from the series here.
Illustration Lena Guberman has created ceramic sculptures called Wrapped that chronicle a young girl in surreal, dreamlike situations.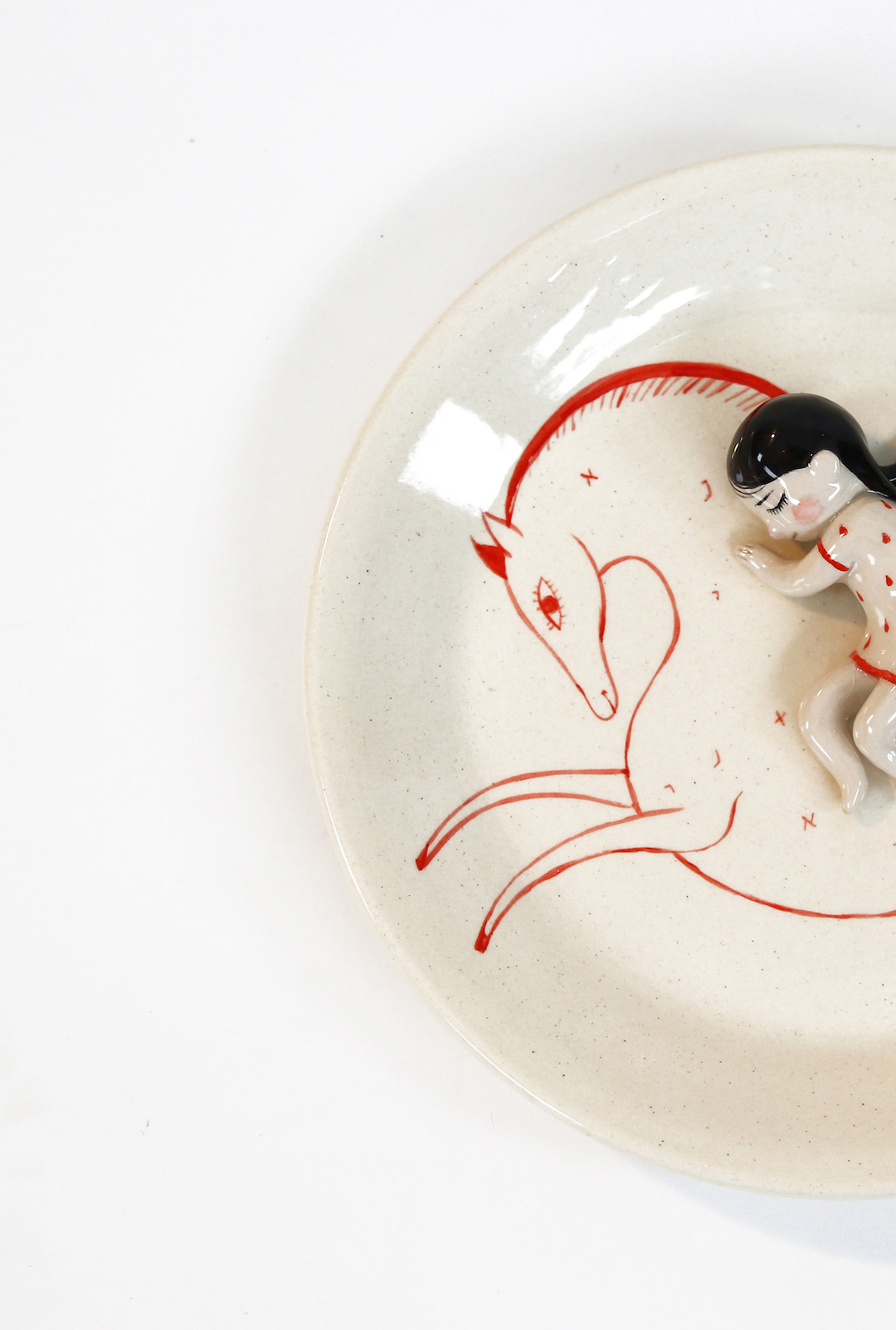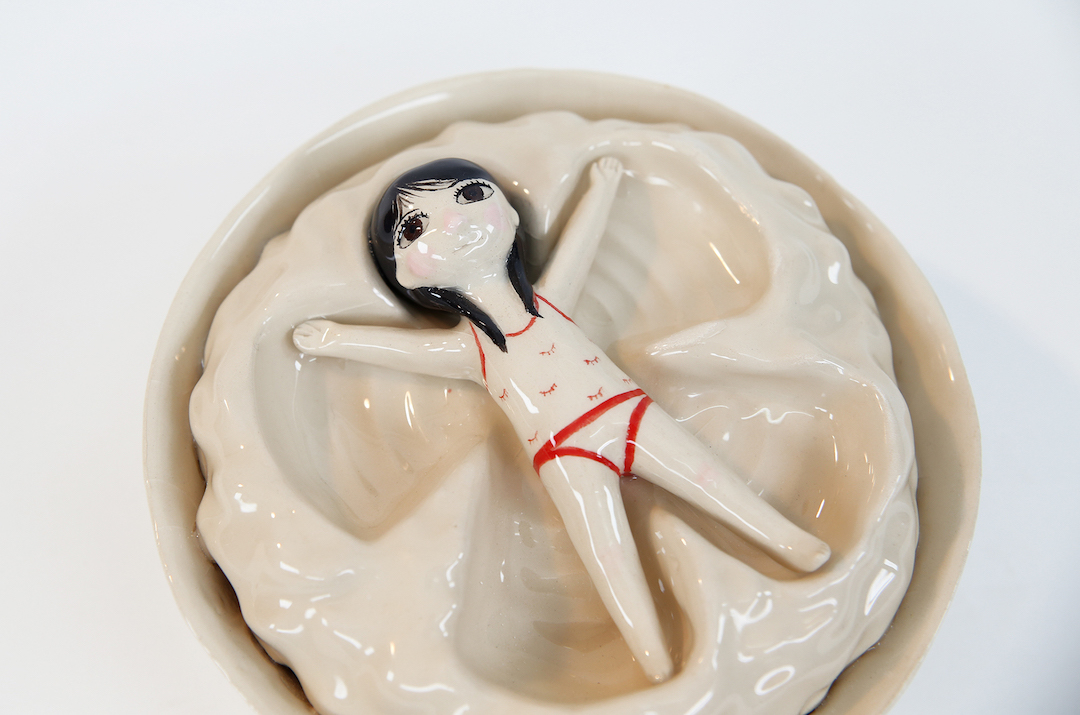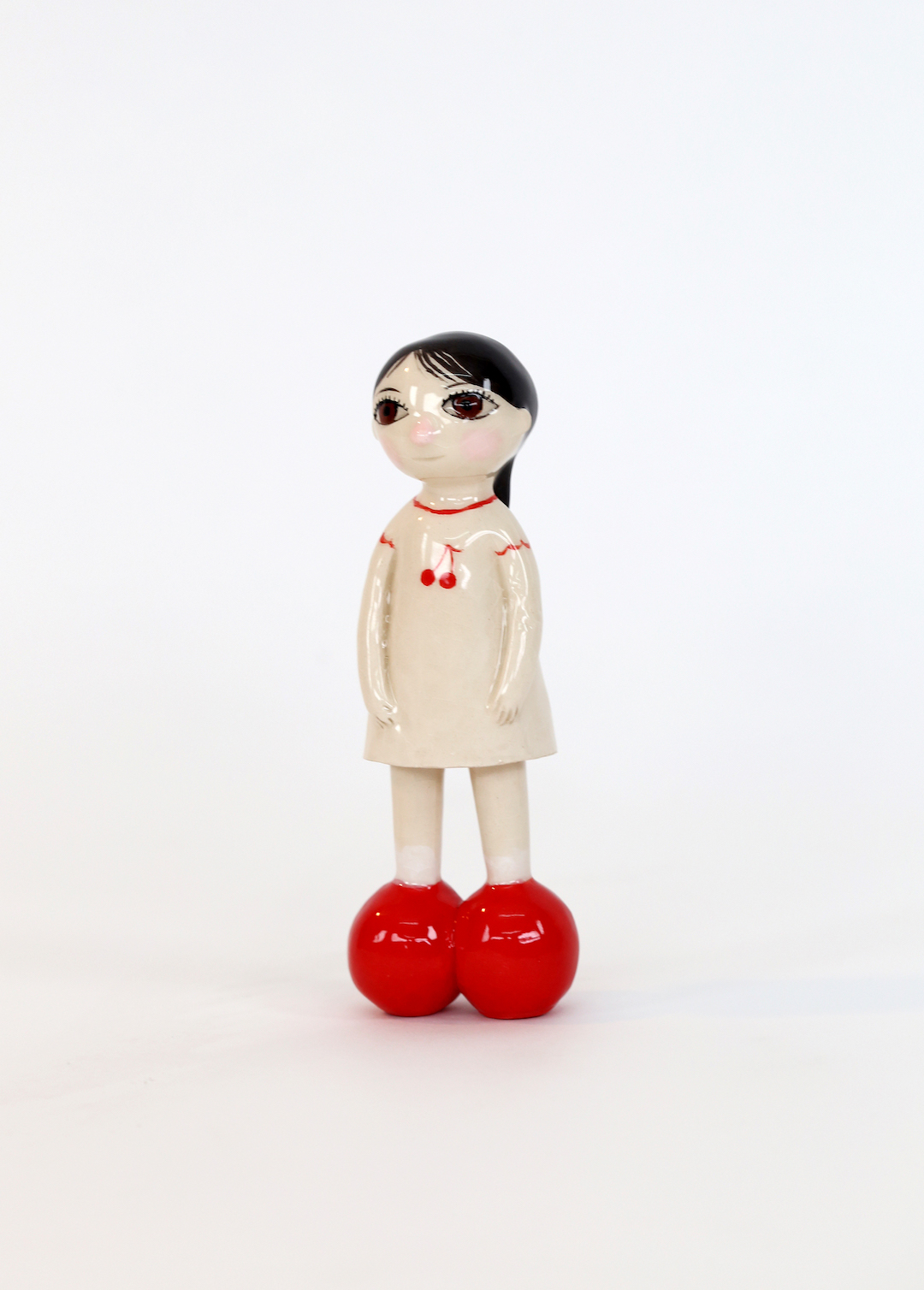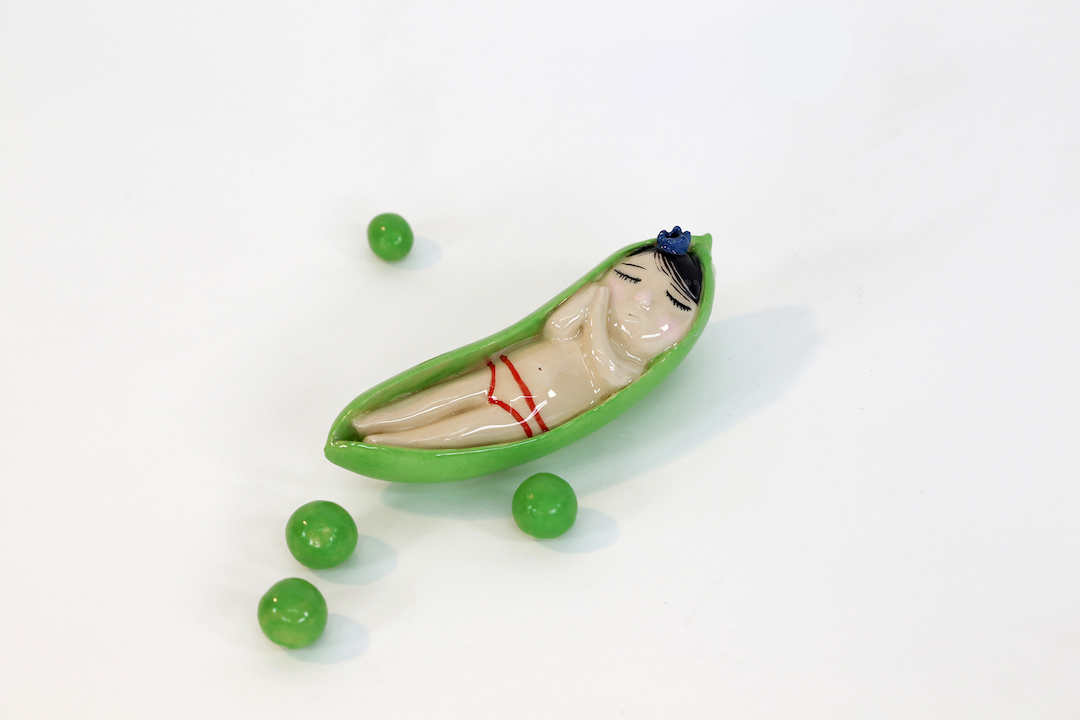 Here's Wrapped in progress: