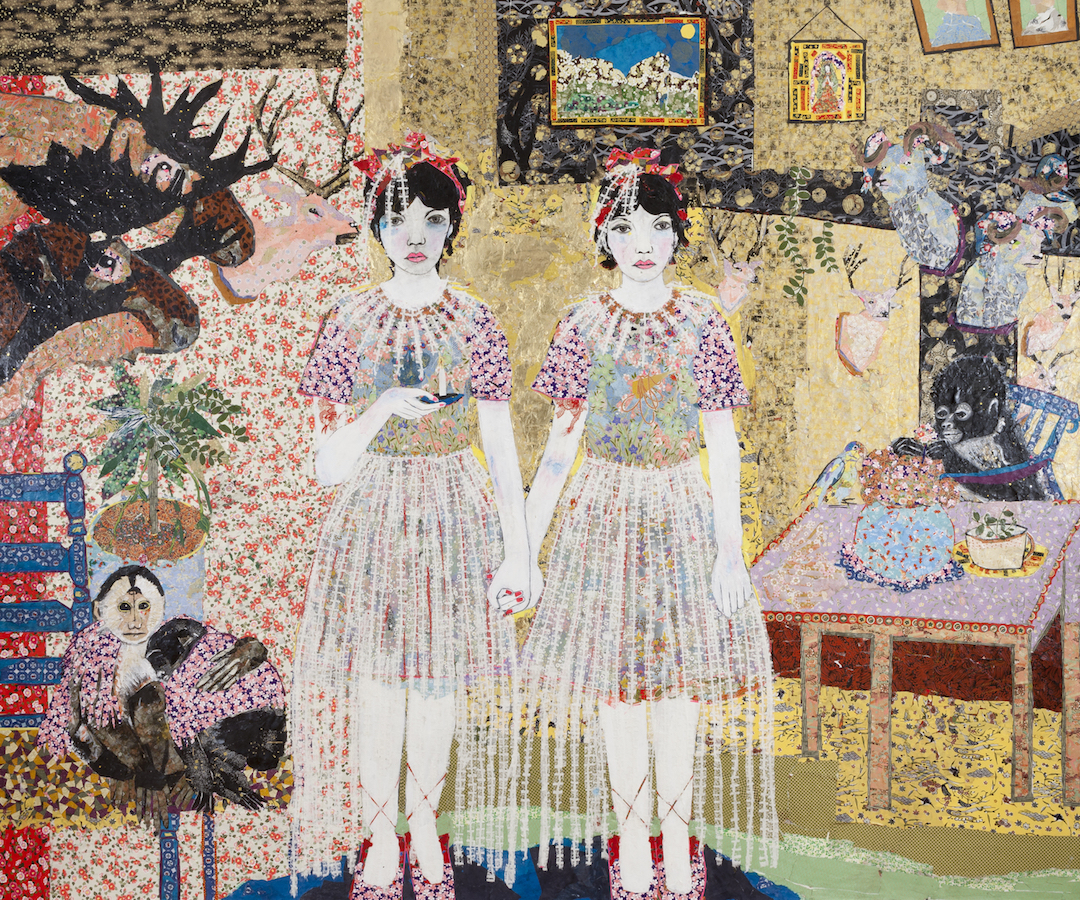 While perusing Design*Sponge the other day, I was introduced to the work of Maria Berrio. Immediately, I was struck by her collage style—the intoxicating collision of color and texture paired with alluring figures in curious environments.
Driven by her "native South American influences" as well as living in Brooklyn, New York, she cuts and shreds paper into the large-scale portraits. "I usually find inspiration by going for a really long walk through New York City," Maria told Annie Werbler on Design*Sponge. "The electricity of this city, the mishmash of cultures and classes, the hoards of interesting people doing interesting things in a dynamic city of filth and shimmering beauty — that is what inspires me."
Maria also shares an interesting logistical tidbit (if you work in collage):
I try to have a separate container for each painting I do where I put all the cut-outs and papers used for that piece. I've learned the hard way that without some organization, one can lose hours just trying to find that one paper I knew I had put around there somewhere.
I'm trying that one next time.