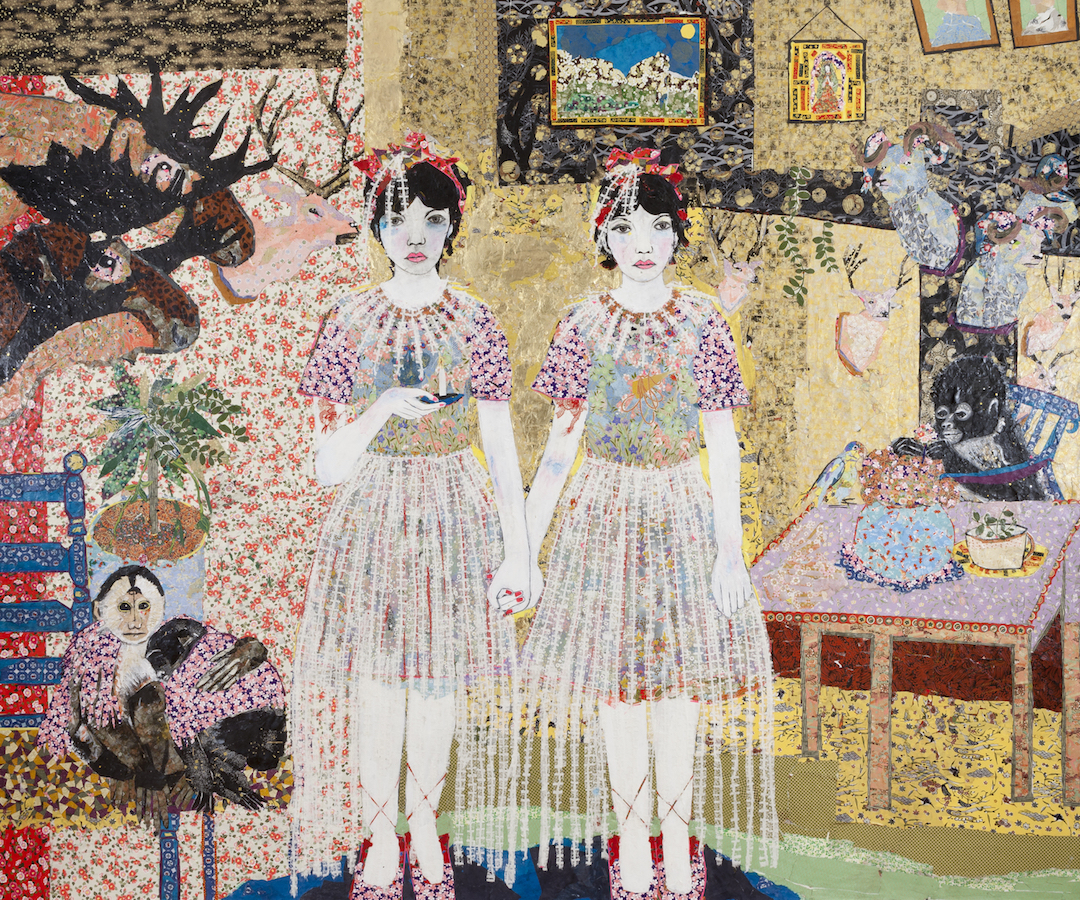 While perus­ing Design*Sponge the oth­er day, I was intro­duced to the work of Maria Berrio. Imme­di­ate­ly, I was struck by her col­lage style—the intox­i­cat­ing col­li­sion of col­or and tex­ture paired with allur­ing fig­ures in curi­ous envi­ron­ments.
Dri­ven by her "native South Amer­i­can influ­ences" as well as liv­ing in Brook­lyn, New York, she cuts and shreds paper into the large-scale por­traits. "I usu­al­ly find inspi­ra­tion by going for a real­ly long walk through New York City," Maria told Annie Werbler on Design*Sponge. "The elec­tric­i­ty of this city, the mish­mash of cul­tures and class­es, the hoards of inter­est­ing peo­ple doing inter­est­ing things in a dynam­ic city of filth and shim­mer­ing beau­ty — that is what inspires me."
Maria also shares an inter­est­ing logis­ti­cal tid­bit (if you work in col­lage):
I try to have a sep­a­rate con­tain­er for each paint­ing I do where I put all the cut-outs and papers used for that piece. I've learned the hard way that with­out some orga­ni­za­tion, one can lose hours just try­ing to find that one paper I knew I had put around there some­where.
I'm try­ing that one next time.