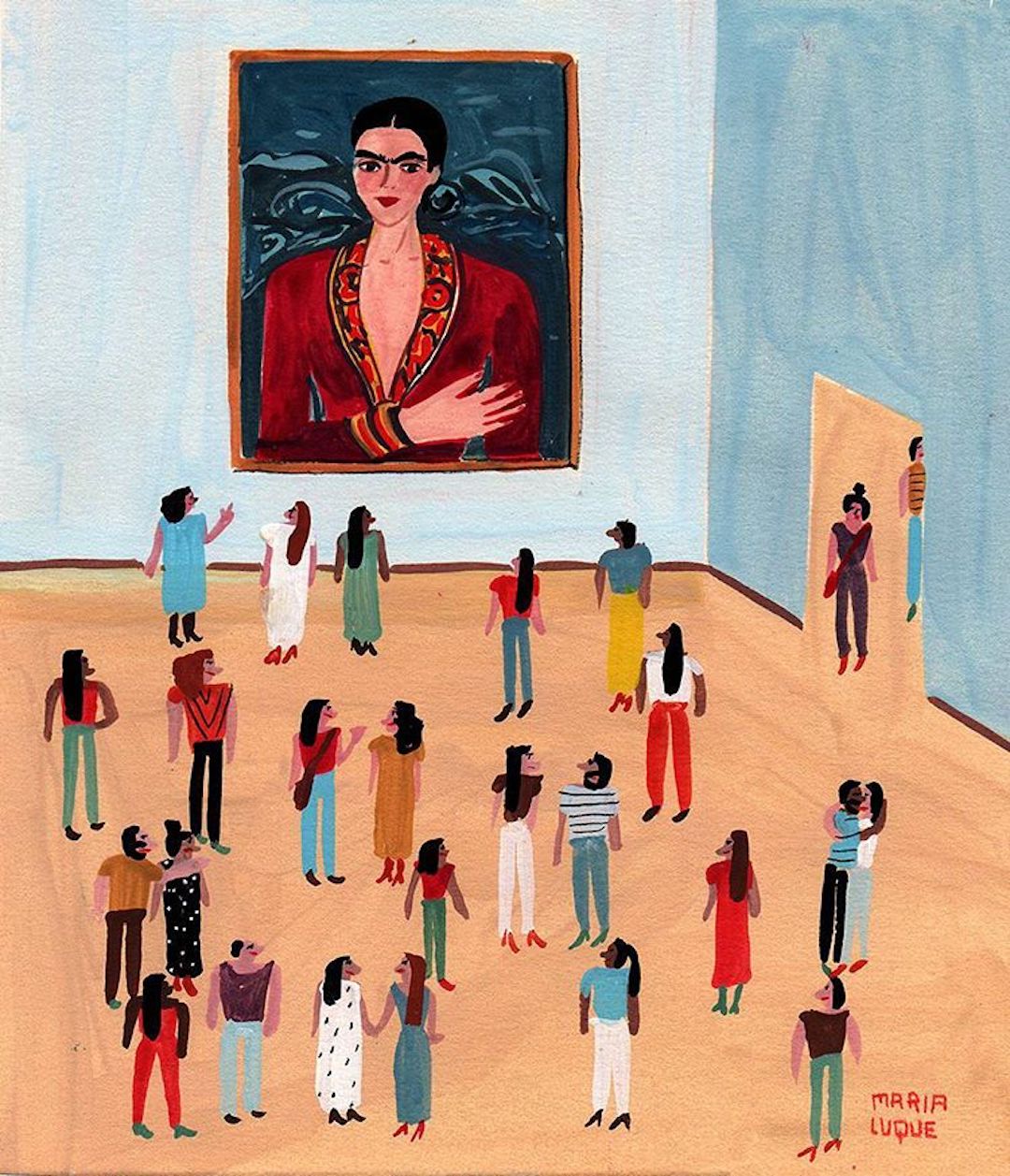 Art of art. That's how I describe some of my favorite inte­ri­or illus­tra­tions by María Luque. The draw­ings and paintings—a blend of col­or pen­cils, mark­ers, and acrylics—feature peo­ple liv­ing and inter­act­ing with art, and many times they're accom­pa­nied by an ani­mal who is seri­ous­ly tak­ing up their per­son­al space. Either way, I want to go to the places she illus­trates.
María's style is quick—like you'd see in a sketch—and is a dizzy­ing array of vibrant col­ors and col­lid­ing pat­terns. It's all very intu­itive. "As soon as I start, I know whether the draw­ing will work out," she told It's Nice That. "I usu­al­ly draw pret­ty quick­ly, I nev­er pre­pare sketch­es, I go straight to the paper. I like it to be intu­itive, to feel that the hand is almost pos­sessed and draw­ing by itself, not let­ting the head think about every move­ment."
See what María is up to on her Insta­gram. (It's one of my favorites to fol­low!)
María Luque paints interior illustrations of people living and interacting with art, pattern, and color. Often, they're dwarfed by the enormous objects in their settings.