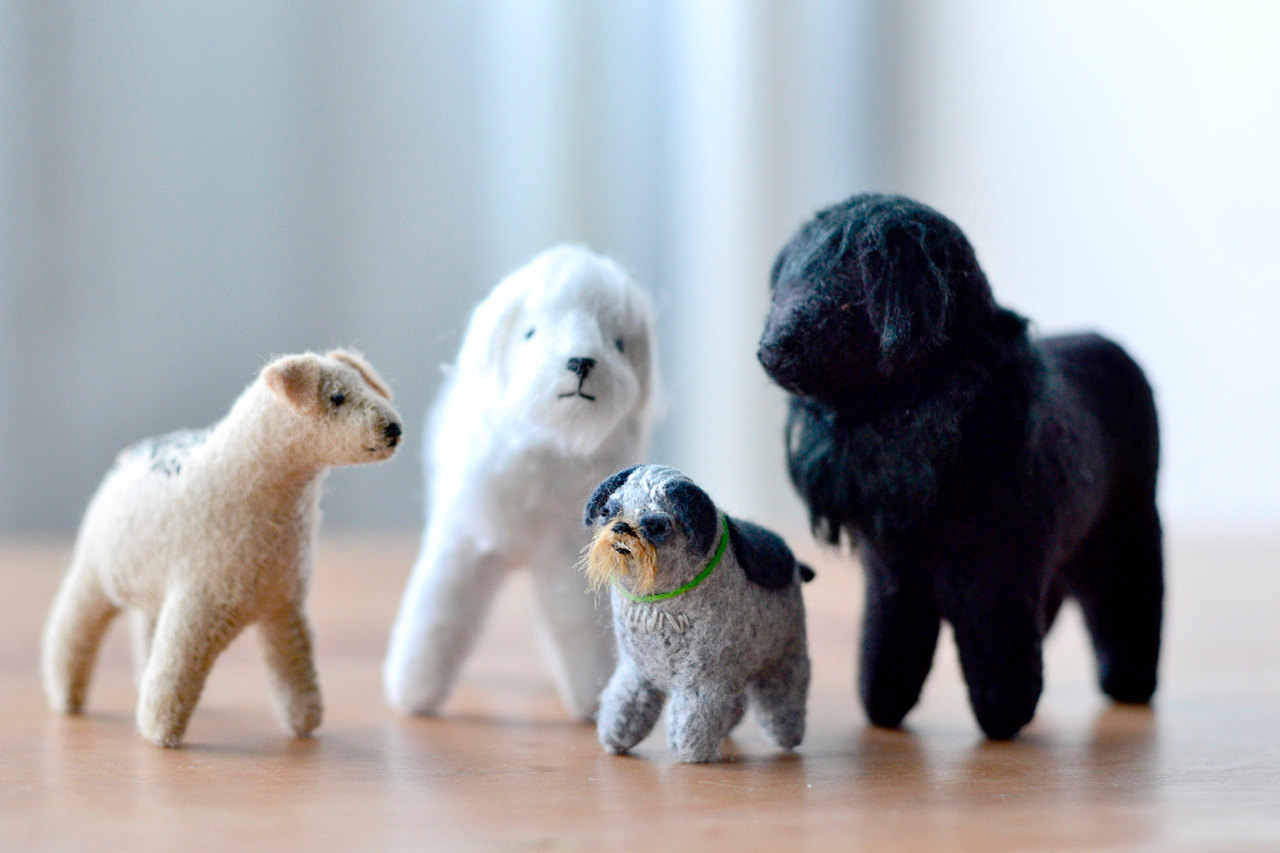 I have a real soft spot for stuffed toys (pun intended). At 28 years old, I have more than a few plushes. One sleeps with me on my bed another Ugly Doll lives on my couch. Being a life-long soft sculp­tures owner, I'm always delighted when I see the craft done well. Mount Royal Mint shop on Etsy is a shin­ing exam­ple. It is the hand­i­work of Sabina, a full-time artist, who worked as a direc­tor and pro­ducer of TV-related projects, many of which require some sort of prop or pup­pet char­ac­ter. She's well versed in these cre­ations, and brings her exper­tise to Etsy.
Much of the works in her shop are minia­ture, and some are felted. If you so wish, Sabina will fash­ion your favorite pet. I'm day­dream­ing of what Pauline would look like miniaturized.
All images via her shop.