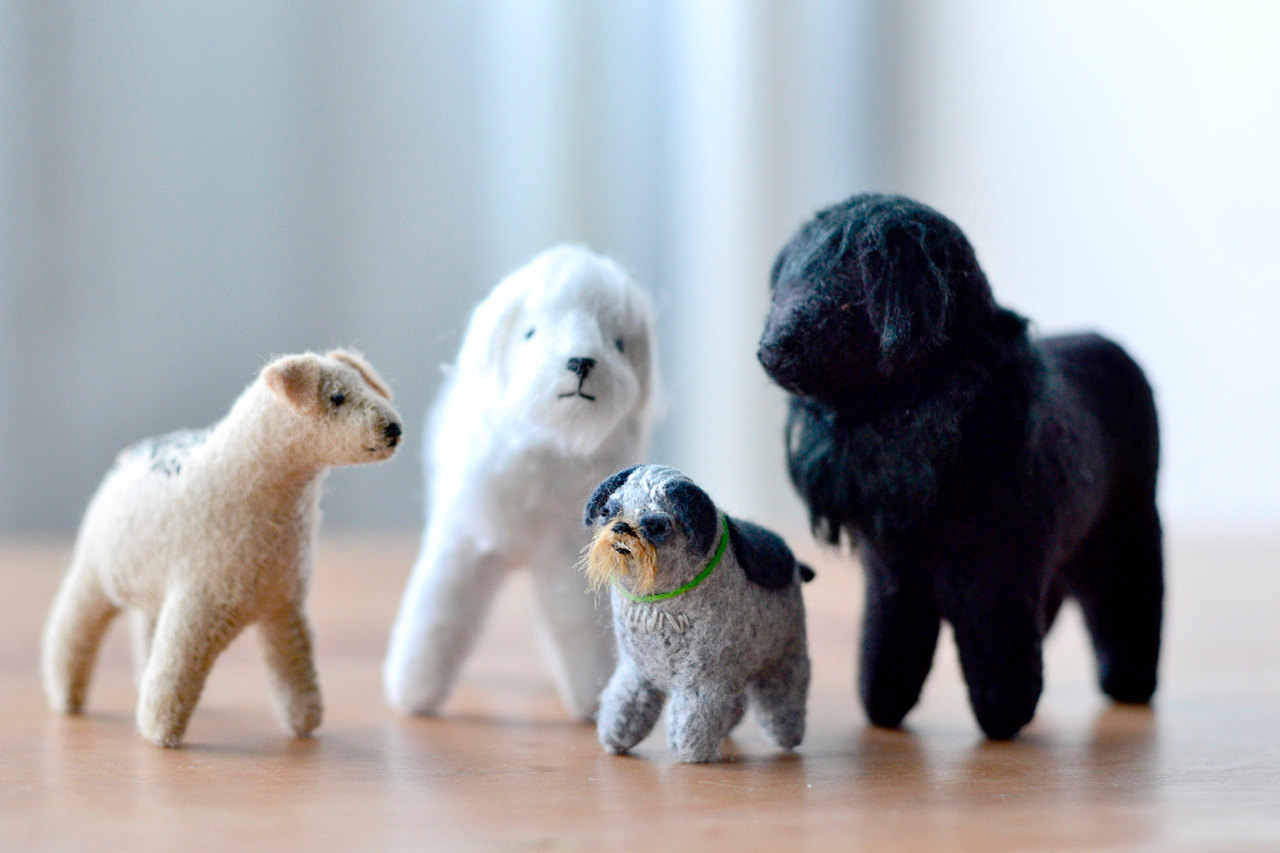 I have a real soft spot for stuffed toys (pun intended). At 28 years old, I have more than a few plushes. One sleeps with me on my bed another Ugly Doll lives on my couch. Being a life-long soft sculptures owner, I'm always delighted when I see the craft done well. Mount Royal Mint shop on Etsy is a shining example. It is the handiwork of Sabina, a full-time artist, who worked as a director and producer of TV-related projects, many of which require some sort of prop or puppet character. She's well versed in these creations, and brings her expertise to Etsy.
Much of the works in her shop are miniature, and some are felted. If you so wish, Sabina will fashion your favorite pet. I'm daydreaming of what Pauline would look like miniaturized.
All images via her shop.