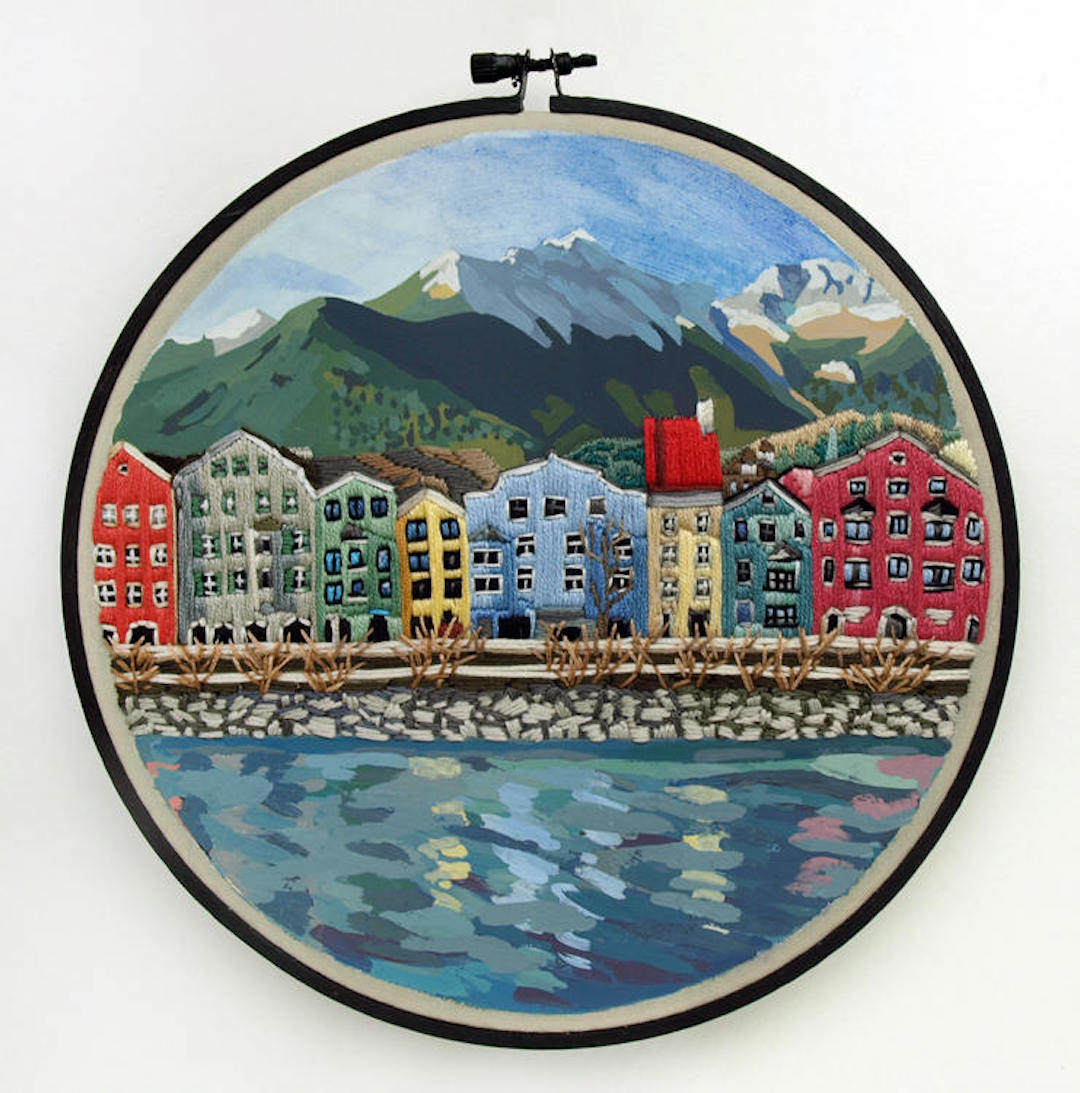 Innsbruck, Austria
Embroi­der­er and artist Lib­by Williams uses a com­bi­na­tion of stitch­ing and paint­ing to cre­ate unique trav­el por­traits of the places she's been. "I'm from the U.S. but have been liv­ing in Lux­em­bourg for the past year and a half," she tells me in an email. "I like to work back and forth between abstrac­tion and rep­re­sen­ta­tion, always tak­ing inspi­ra­tion from the land­scape."
The results are a com­pelling com­bi­na­tion of brush strokes with intri­cate stitch­ing that togeth­er, show­case the best char­ac­ter­is­tics of either medi­um. The ener­getic paint strokes offer a strik­ing jux­ta­po­si­tion to the more struc­tured embroi­dery thread. They're like an odd cou­ple whose dif­fer­ences make the oth­er stronger.
Lib­by sells her mixed media embroidery—as well as pure hoop art—through her Etsy shop. Fol­low her on Insta­gram to see her work in progress!
Artist Libby Williams creates mixed media embroidery that's a compelling homage to the places she's traveled.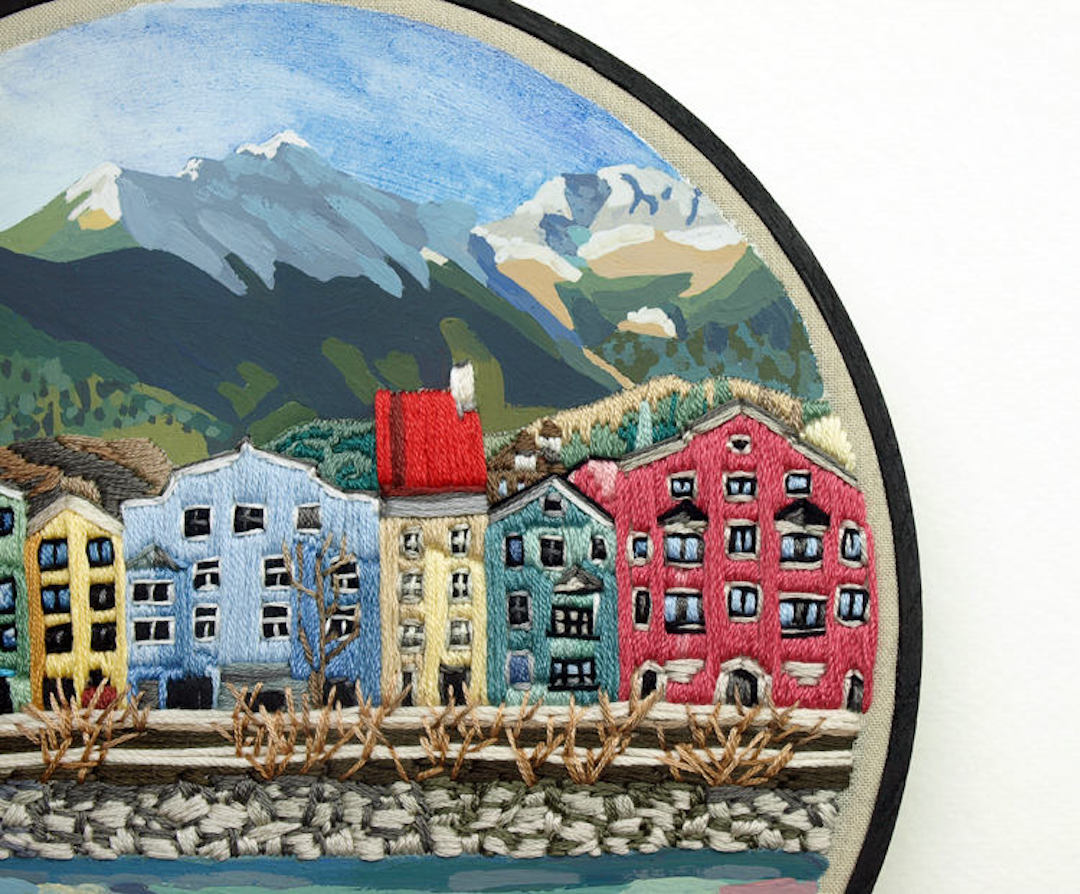 Innsbruck, Austria (detail)
Innsbruck, Austria (detail)
Paris, France
Paris, France (detail)
Remich, Luxembourg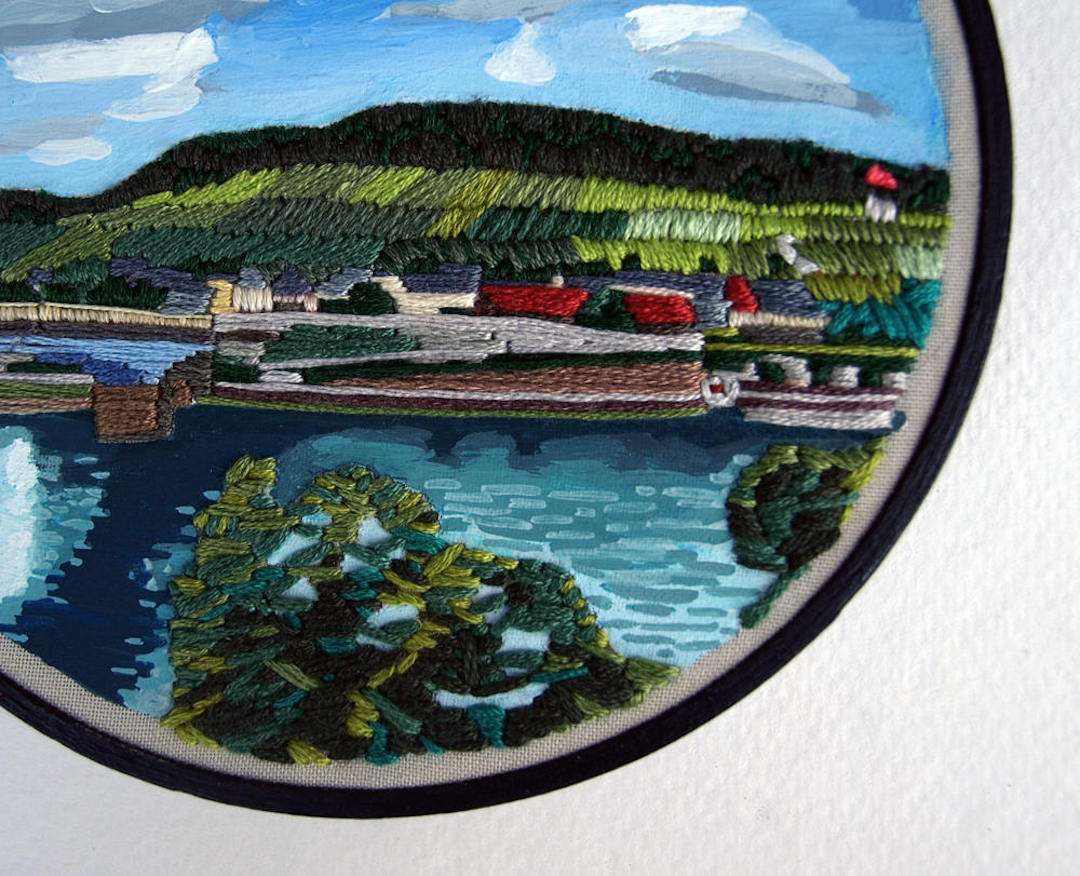 Remich, Luxembourg (detail)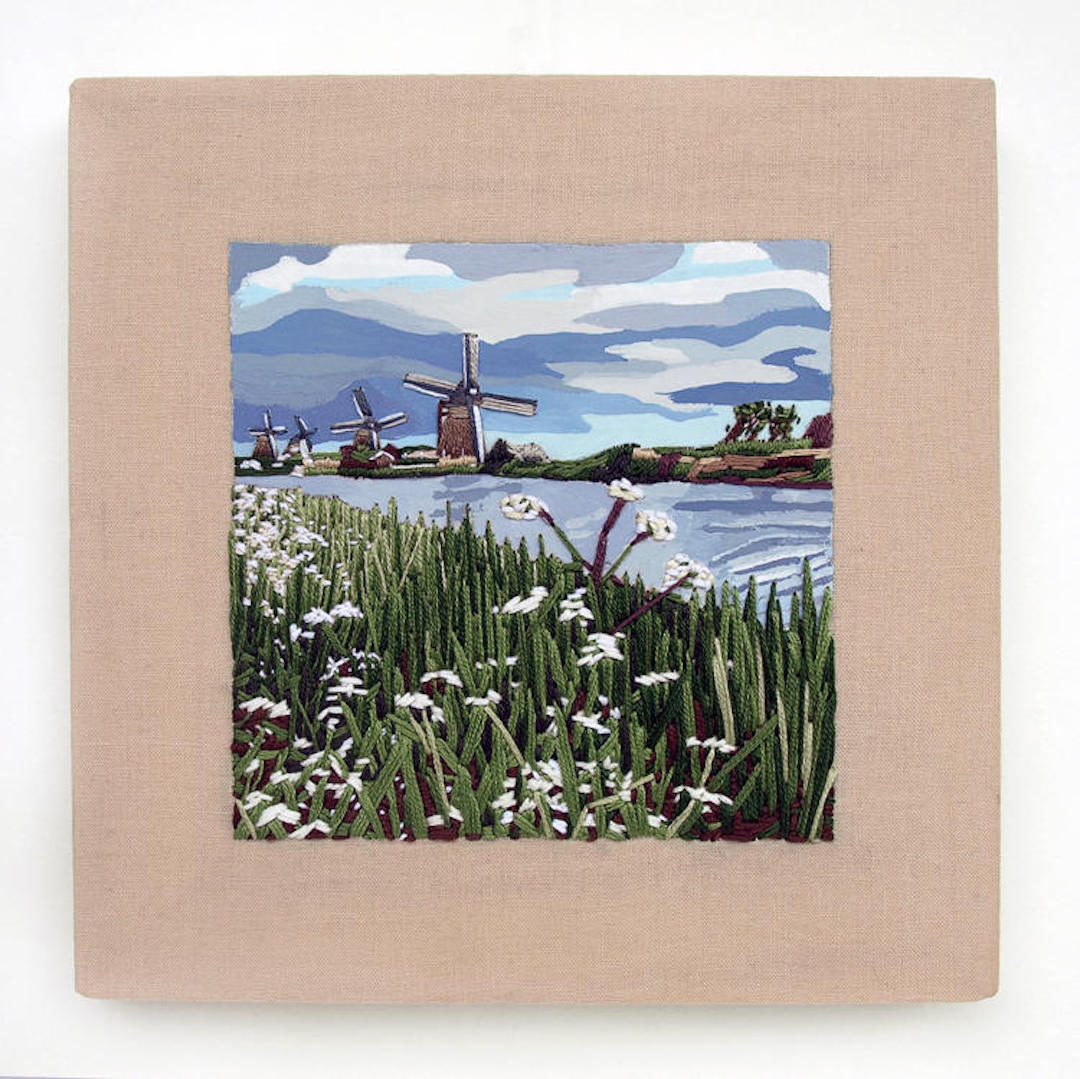 Kinderdijk, Holland
Remerschen, Luxembourg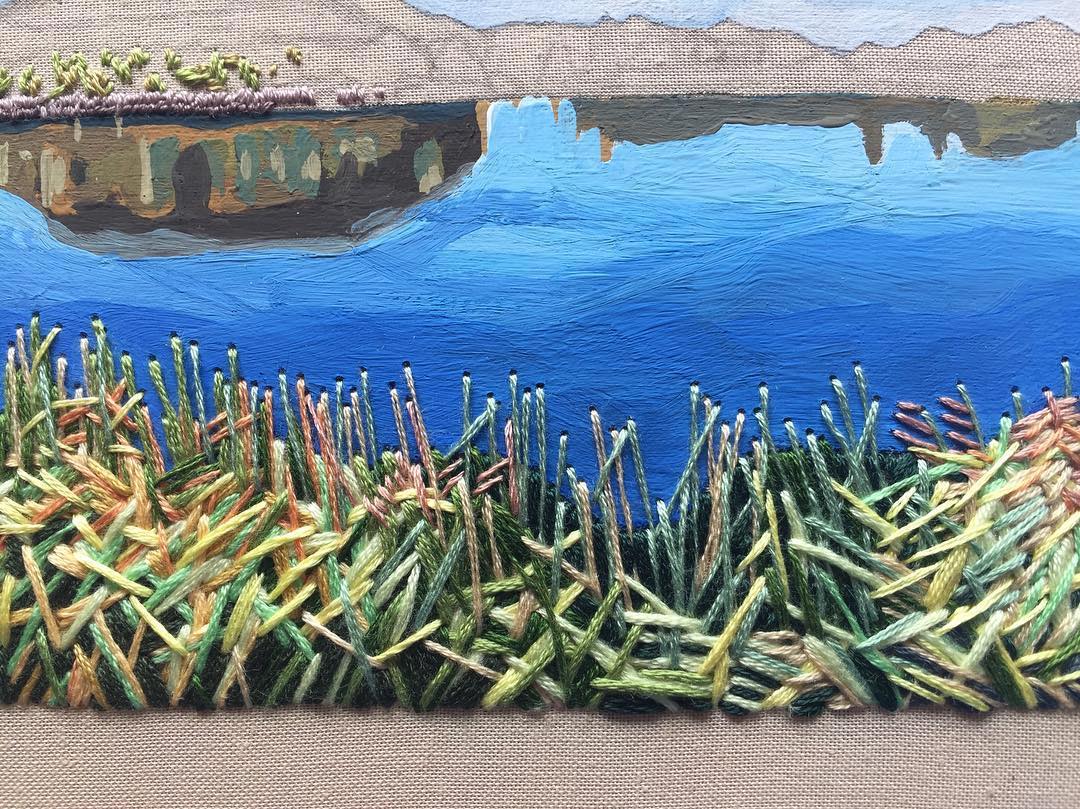 Remerschen, Luxembourg (in progress)
Grindelwald, Switzerland