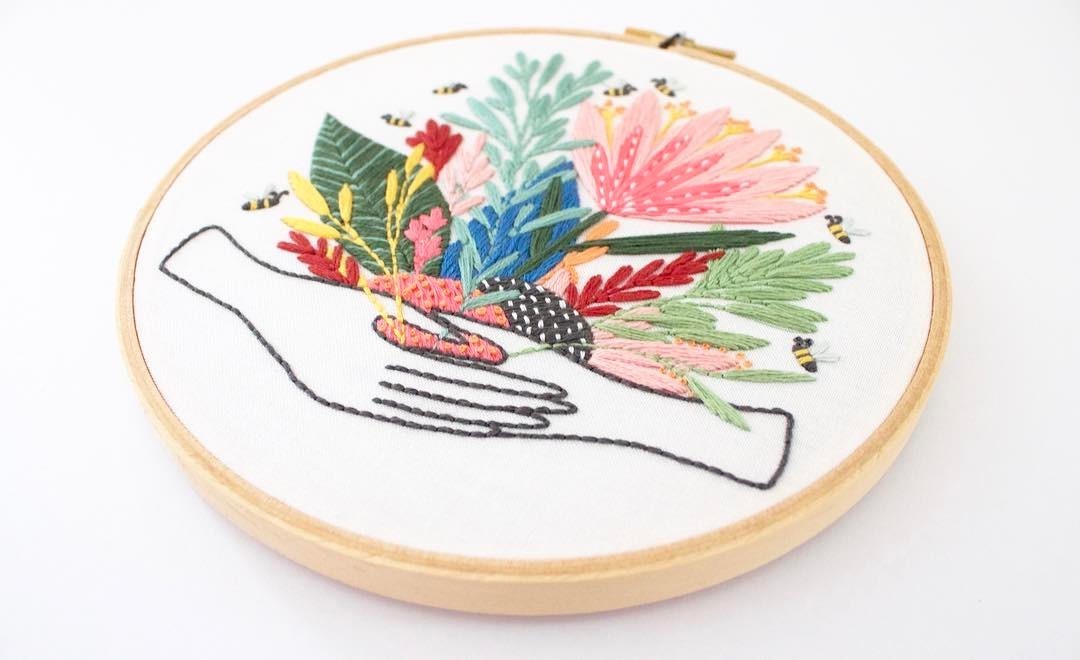 Whether you real­ize it or not, col­lab­o­ra­tion is inher­ent in embroi­dery. To begin, an embroi­dery artist will cre­ate a design and make it into a pat­tern for oth­ers to com­plete as they wish. Col­or choic­es, for instance, can change based on the whims of that par­tic­u­lar stitch­er. Lib­by Moore of Thread Folk takes this col­lab­o­ra­tion idea a step fur­ther with her mod­ern embroi­dery pat­terns. In her charm­ing Artist Series, she trans­lates an illustrator's work into some­thing that any­one can com­plete with a nee­dle and thread.
Lib­by and illus­tra­tor Lau­ren Mer­rick have worked togeth­er a few times on col­or­ful pat­terns. They fea­ture nature-inspired scenes of beau­ti­ful blooms that are punc­tu­at­ed with human hands, tiny path­ways, and wise words to "be kind."
You can down­load these pat­terns through the Thread Folk Etsy shop. And to see Libby's works in progress, fol­low her on Insta­gram or Face­book.