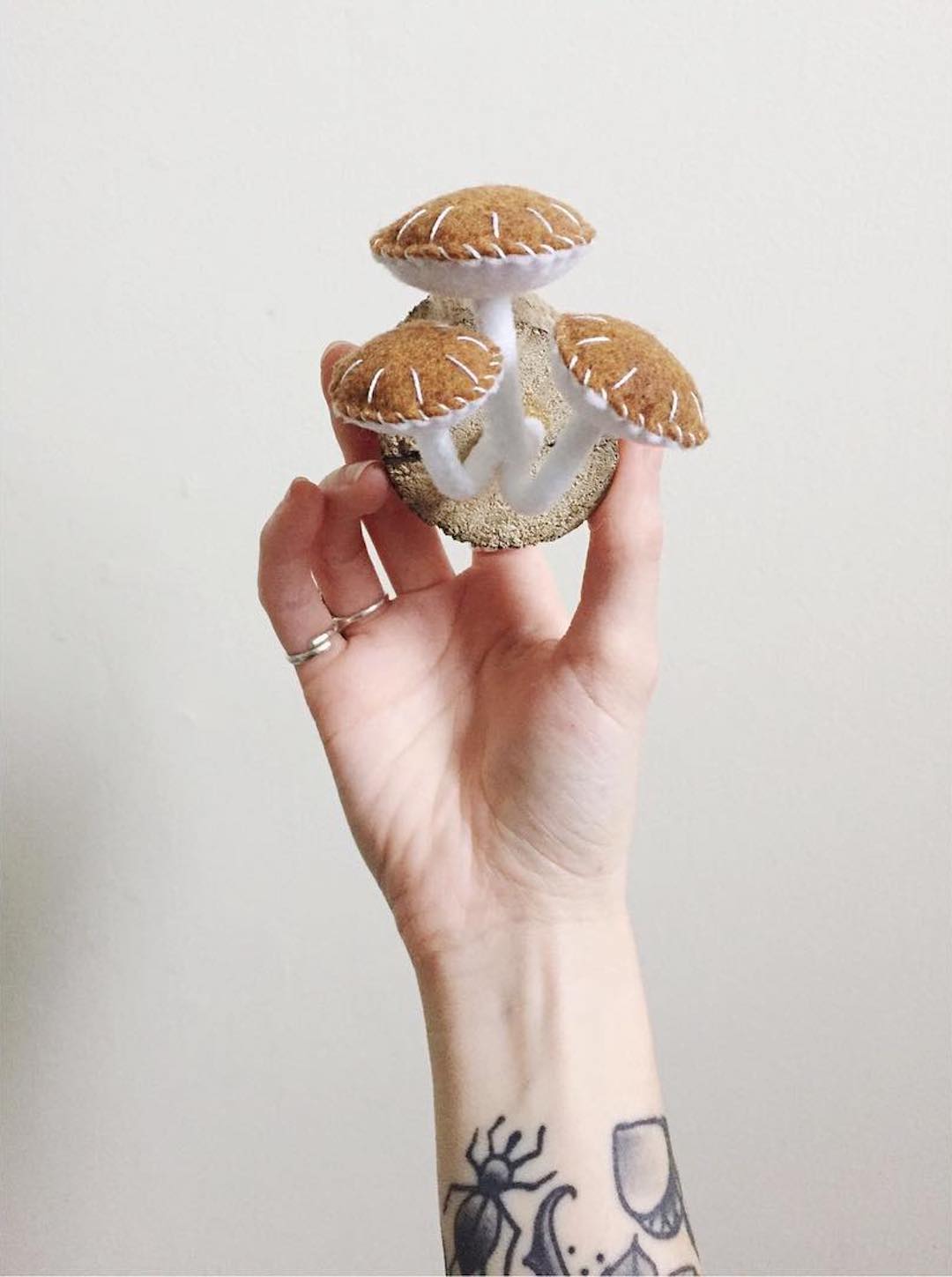 Maybe you don't have a green thumb and all your plants even­tu­al­ly wilt. You know what? That's okay. Because thanks to the mush­room felt crafts by Close Call Stu­dio, you can still have some­thing life-like in your home. Aman­da Adams, the illus­tra­tor and sculp­tor behind Close Call, cre­ates play­ful plants and veg­eta­bles that are an eye-catch­ing fusion of craft­ed nature with a piece of the real out­doors. She hand-sews and mounts small fun­gi, col­or­ful blooms, and prick­ly cac­ti on a slice of hand-cut wood. The result is a unique homage to nature that brings the beau­ty of the out­doors inside—but no extra care required.
Aman­da sells her work in the Close Call Stu­dio Etsy shop.
No green thumb? No problem! Close Call Studio sells felt mushroom crafts and other plants mounted on real wood.