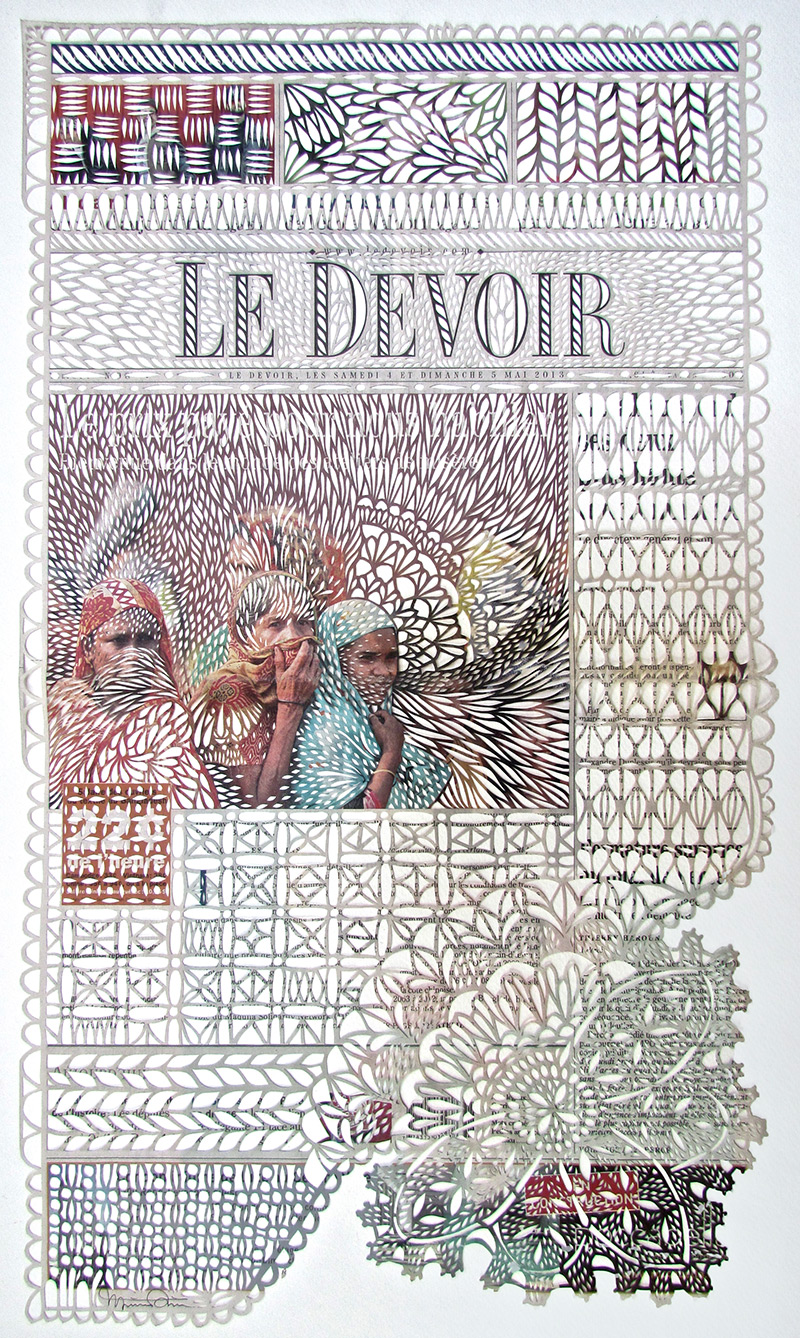 Behold, the work of Myr­iam Dion. Using news­pa­pers and an Exacto knife, she cuts intri­cate shapes and pat­terns that are awe-inspiring in their metic­u­lous detail. Her pieces con­sider the design of the news­pa­per, with the larger images and text kept in tact and used as part of the over­all design.
The deci­sion to use news­pa­per as opposed to some­thing else was a good one — The news­pa­per is visu­ally light and allows Myr­iam to really let her cutouts shine. The light shin­ing through and delit­cate han­dling looks like vin­tage embroi­dered lace.
All images via her web­site. H/T This Is Colos­sal.