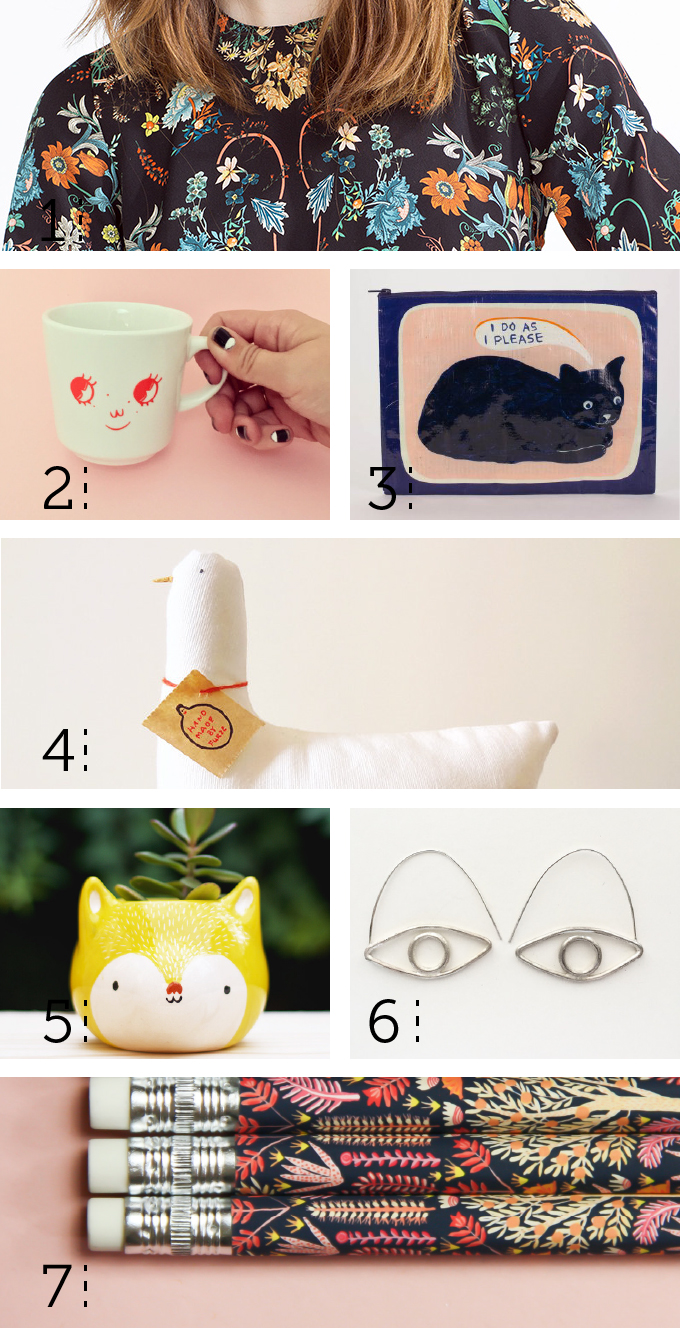 1. Zara Woman Print Dress by Silvia Stella Osella
2. Cutie Baby Porcelain Mug by Tuesday Bassen
3. "I Do as I Please" Jumbo Pouch by Martha Rich for Blue Q
4. White Duck by Furze Chan
5. Yellow Wolf by Miriam Brugmann
6. Eye Earrings by Erin Diane
7. Jungle Leaves Pencil Set by Papio Press
East coasters (in the US), are you ready for the blizzard?! I live in Baltimore—where up to 2 feet of snow is forecasted—so I'm gearing up for a weekend indoors. Hot cocoa, anyone?
Earlier this week, I shared a list of 50 illustrative enamel pins. Check it out to get your #pingame on point!