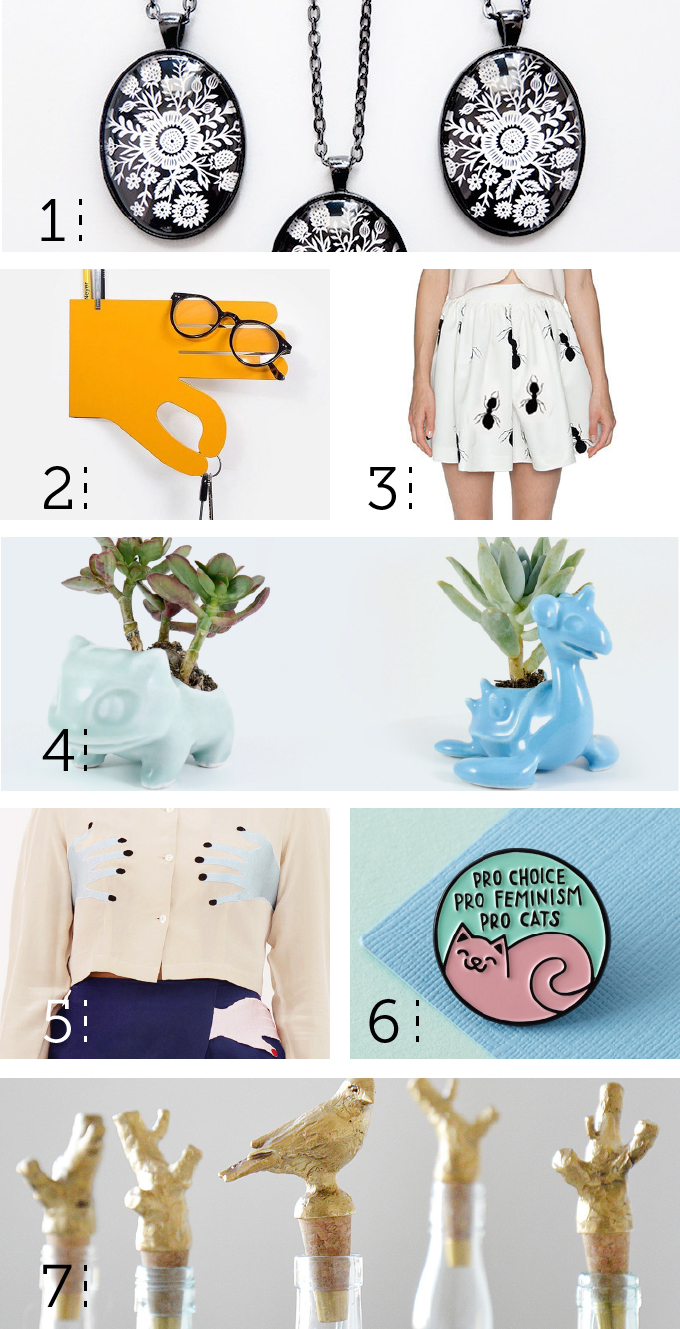 1. Floral Cutpaper Necklace by Sarah Trumbauer
2. Helping Hand by Andrew Neyer
3. Ants Classic Skirt by PARTYSKIRTS
4. Pokémon Ceramic Planters by Artsysaurs
5. Cathy's Hands Blouse by H.K.M.
6. Pro Cats Enamel Pin by Punky Pins
7. Bottle Stoppers by Anna Demchenko
Happy Friday! I'm currently in Los Angeles for Inside / Outside, a show that I curated at the Flower Pepper Gallery. If you're local to the area—it's in Pasadena—please come to the opening tomorrow night from 6:30 – 9:30!
Here's a shot from the show: Kim Sielbeck's amazing cut paper cacti. Love!