Span­ish illus­tra­tor Blanca Helga takes seem­ingly dis­parate mate­ri­als — card­board, painted papers, string, and pack­ag­ing — and assem­bles it all into adorable col­lages. Hansel and Gre­tel, smil­ing horses, col­or­ful drag­ons, and googly-eyed fly­ing crea­tures all make an appear­ance in her work.
I'm a big fan of shapes and how they're designed, and this aspect is some of my favorite parts of Blanca's work. I love how she takes oddly-formed card­board and papers piece and trans­forms them into heads and bod­ies. The small bits of string and paper also give me the dis­tinct feel­ing that she's "paint­ing" with scis­sors (or torn edges).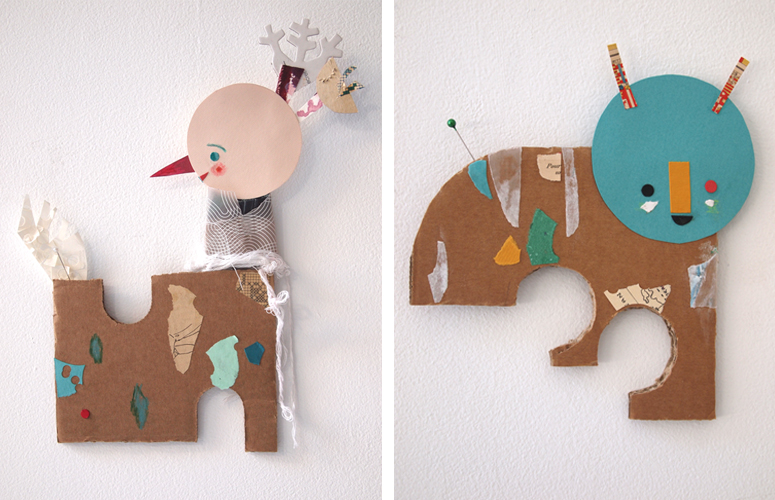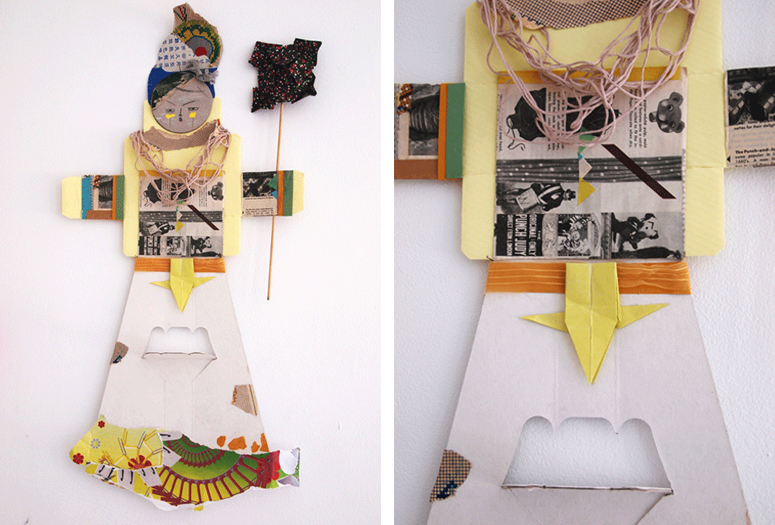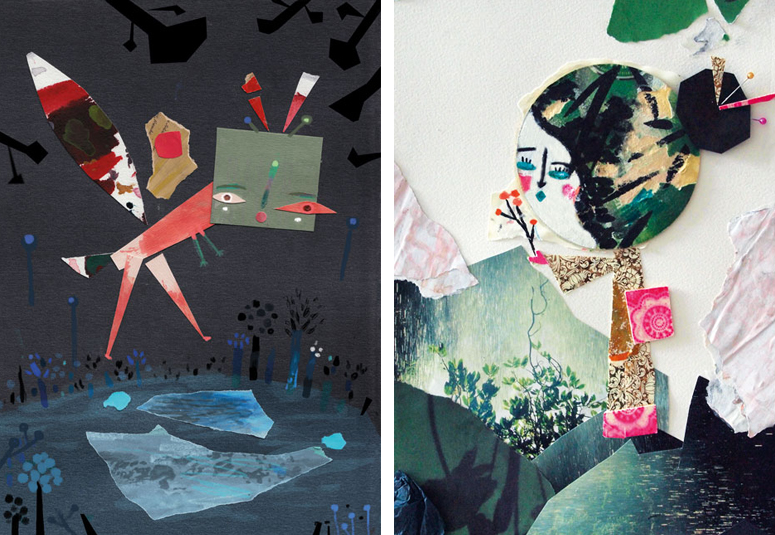 The fol­low­ing images are from Blanca's Self Por­trait Project. Her por­trait fits into a small, neat book that uses trans­paren­cies to layer flow­ers and dif­fer­ent shapes. Very cool!