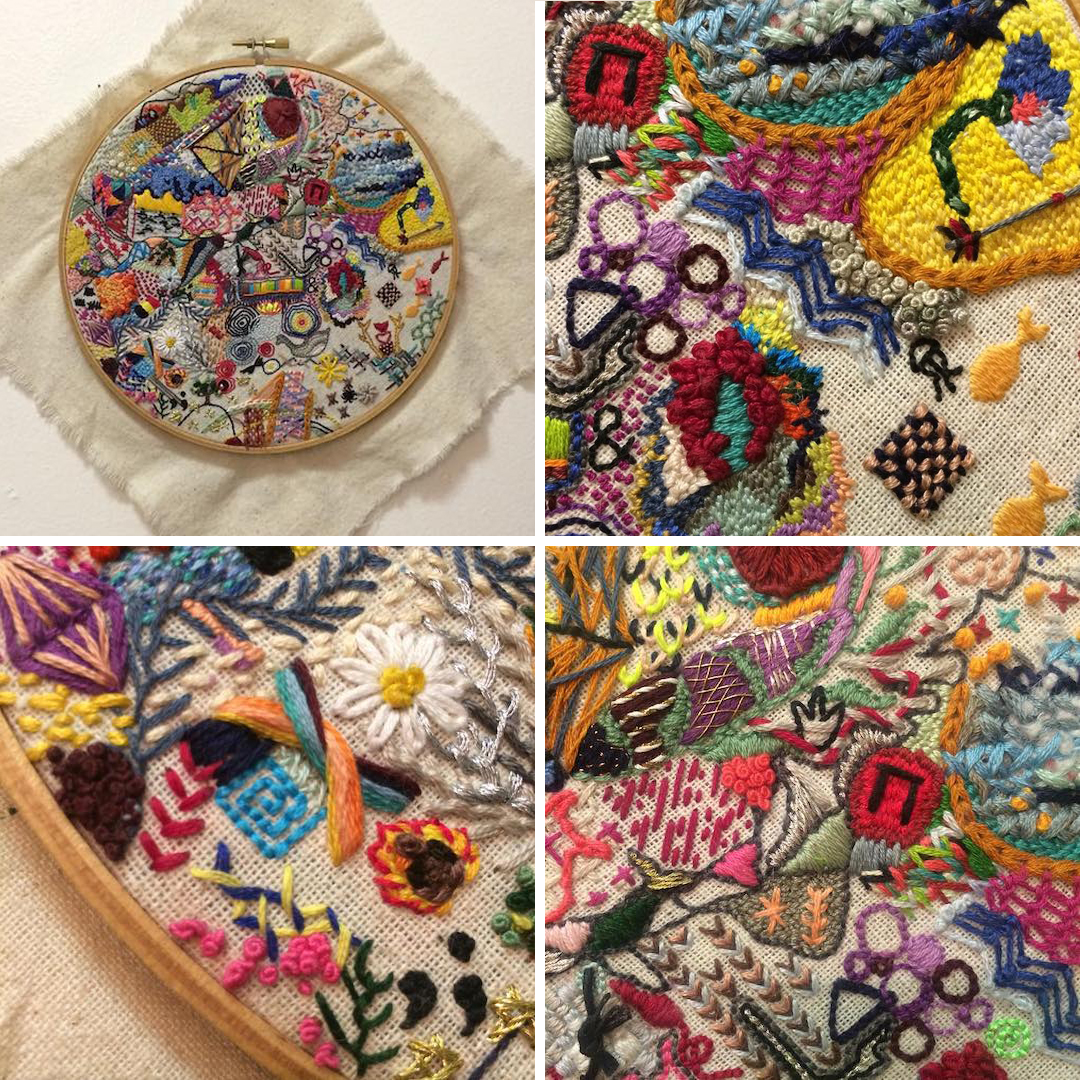 I'm overjoyed (and pleasantly surprised!) with just how many have signed up for the 1 Year of Stitches project. It's going to be a fun addition to your 2017—I just know it!
As I've mentioned before, 1 Year of Stitches is the brainchild of Hannah Claire Somerville. She's just about to finish up her project and lived 2016 in embroidery—among other things like completing grad school! I spoke with her about 1 Year of Stitches, and hope her wisdom and insight will help you know what to expect for your embroidered journey.
And if you're interested in joining—or wondering what the heck it is—learn more here. For those that have signed up, expect an email from me today!