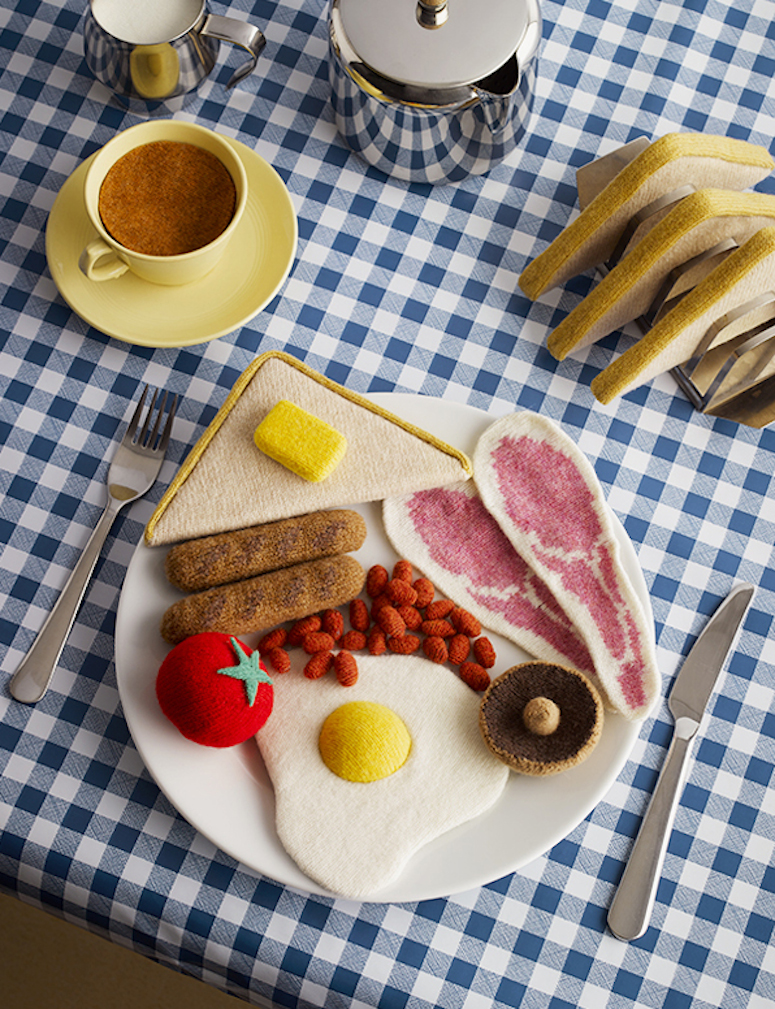 Jessica Dance is an art director, model maker, and prop stylist who specializes in handcrafted models. I'll say! Check out this series of knitted comfort foods that totally gives new meaning to the phrase.
As someone who knows how to knit (poorly), I am super impressed with the forms themselves and detailing on items like sausage and bacon. Very neat.
All photography is by David Sykes. Via Make:
This piece isn't apart of her comfort foods series… but goes with the theme of what she's doing.