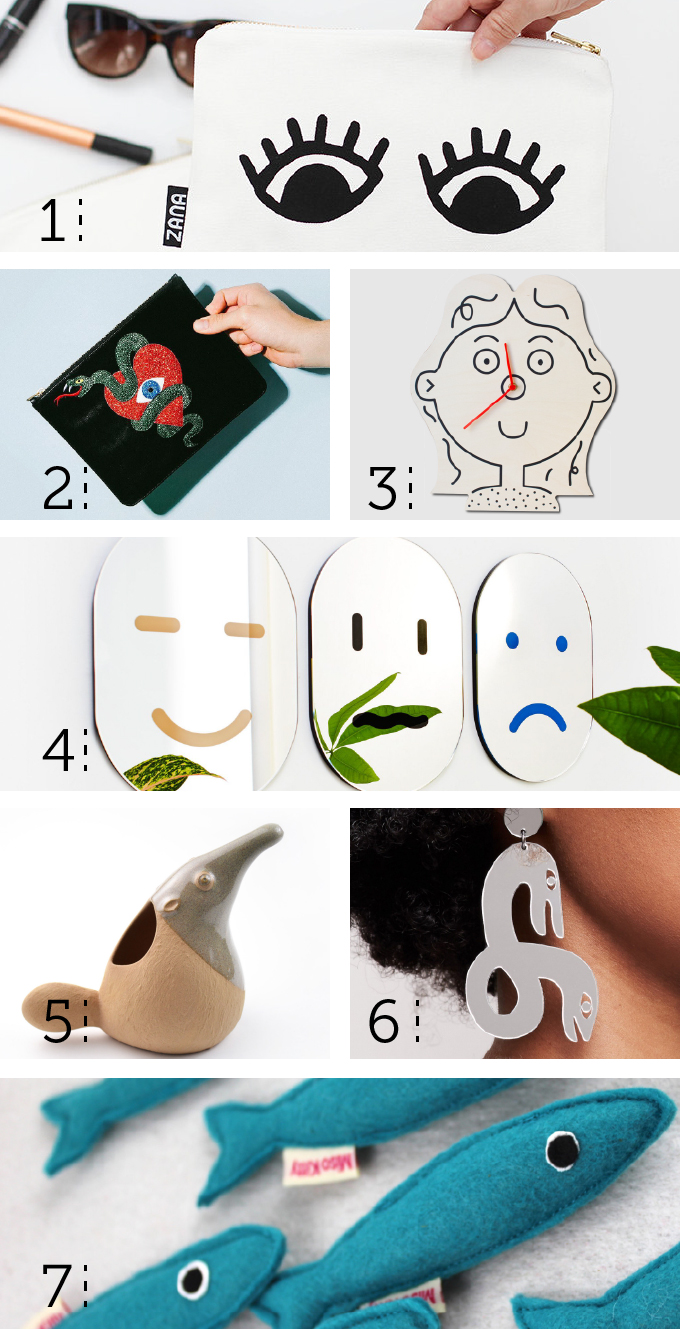 1. Eyes Pouch by Zana Products
2. Serpent Heart Clutch by Poppy Lissiman (thx, Lisa!)
3. Wooden Girl Clock by Lawrence Slater at Beach London
4. Mirror Masks by Areaware
5. Anteater Ceramic Planter by Cumbuca Chic
6. Mirka Serpent Earrings by Gorman
7. Cat Toy Catnip Sardines by Miso Handmade
I love making these collages each week—and looking back on the old ones. There are definitely themes that emerge throughout my illustrated product obsessions, such as eyes. I love things with eyes on them!
What about you? Are there certain design elements that you gravitate towards?