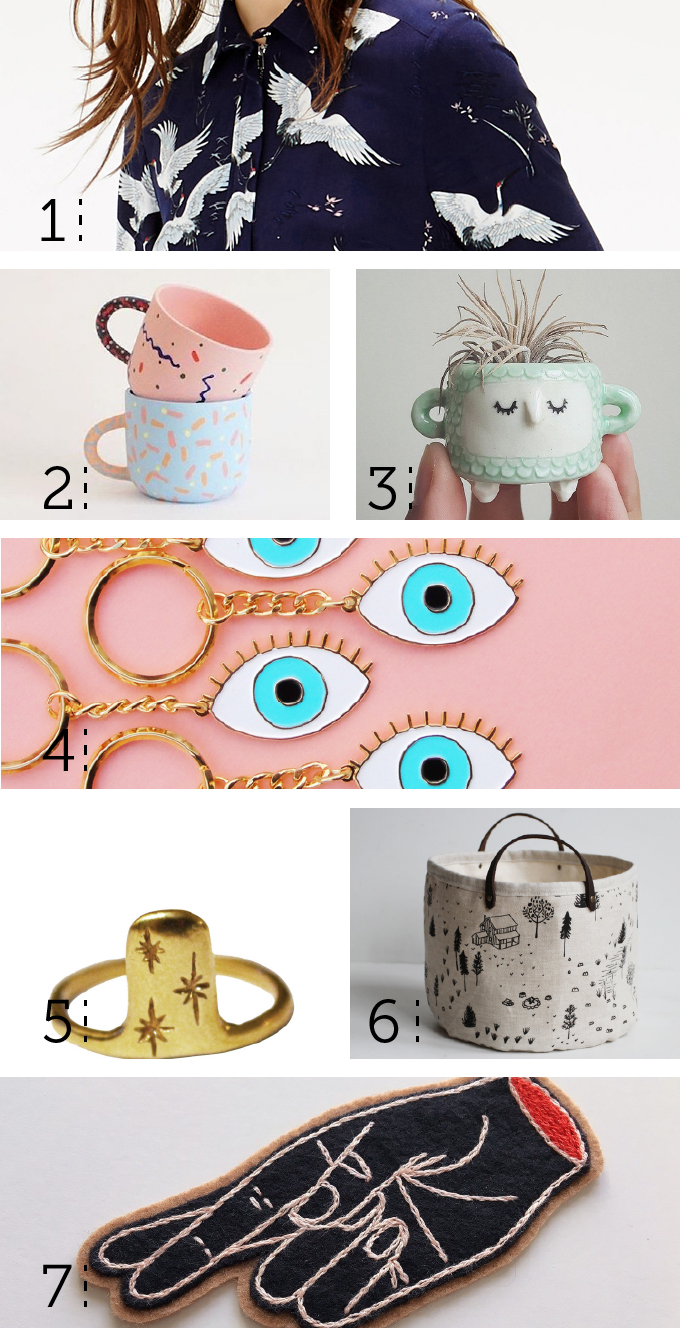 1. Bird Print Shirt Dress by Warehouse
2. Ceramics by Leah Jackson
3. Fish Scale Planter by Hinkleville
4. Blue Eye Keychain by Coucou Suzette
5. Night Ring by Stefanie Sheehan Handmade Jewelry
6. Small Linen Bucket by Jenna Rose Handmade
7. Fingers Crossed Patch by eradura
Happy weekend, ya'll! I don't have much to say except Happy Galentine's Day and Happy Valentine's Day, respectively. Whether you celebrate one, both, or neither, do something nice for yourself on Saturday or Sunday. Buy that venti latte you want but never order. You deserve it.