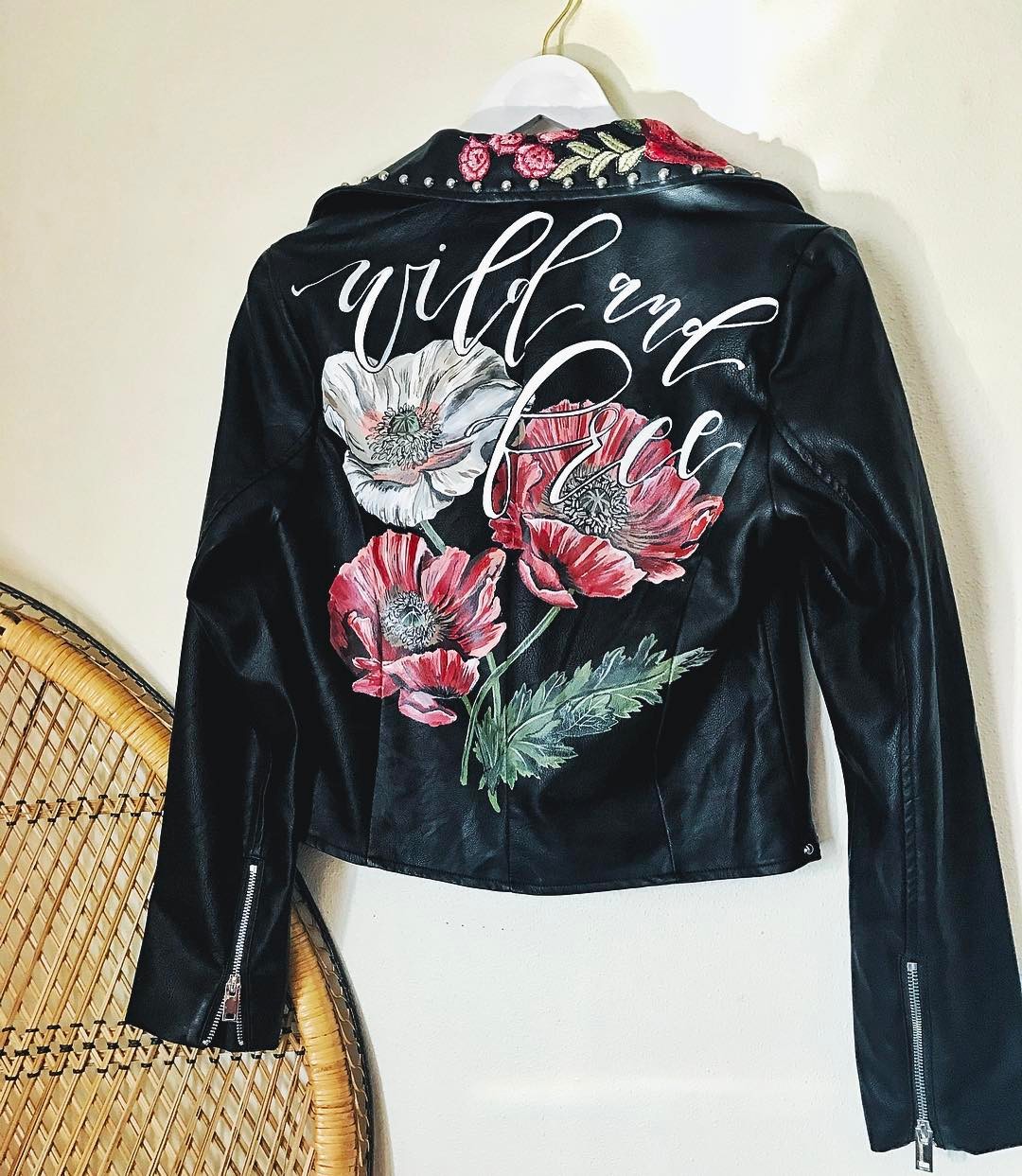 Leather jack­ets are one of the sta­ple pieces to have in your wardrobe. Whether they're new or vin­tage, I con­sid­er them an invest­ment. Take good care of it, and the jack­et will last you years to come. To per­son­al­ize these pieces, some peo­ple are paint­ing them with gor­geous flow­ers or hand let­ter­ing.
Inter­est­ed in paint­ing your own leather jack­et? Paint man­u­fac­tur­er Angelus cre­ates acrylic leather paint that has a "non-crack­ing for­mu­la" that's easy to mix and apply. They also sell a whole starter kit that includes three paints, leather pre­par­er and deglaz­er, paint­brush­es, and more. Time to get schemin' on what you'll paint on your jack­et!
In the meantime, here are 9 painted leather jackets to swoon over.