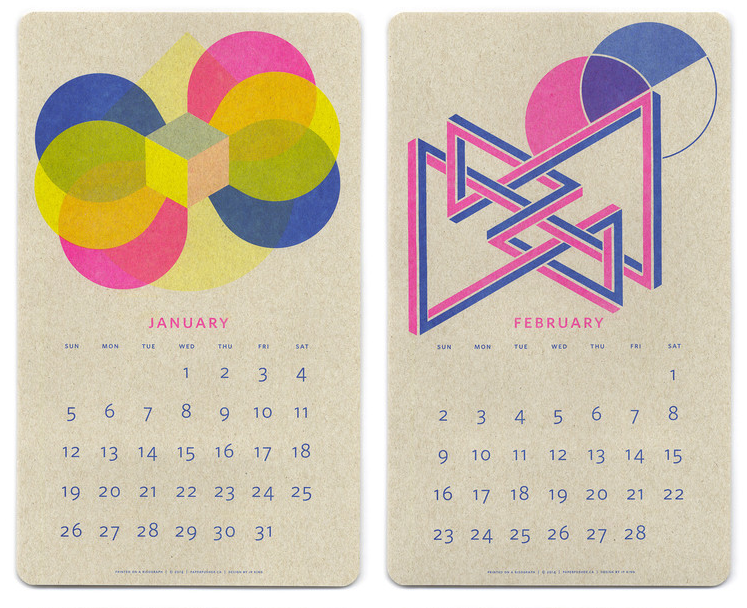 It seems appropriate to pair wood and paper goods together. After all, paper comes from wood. Calendars and holiday cards are all I see right now, and rightly so. In a few weeks, it'll be 2014! The year has flown by (I'm sure I say this every year), but now it's time to start crafting an outfit for New Years Eve…
Happy weekend! In case you missed it, you can save 10% on Eleonor Boström's ceramic dogs and the Sampler handkerchiefs! Just use the discount code BPBLOVESYOU when you check out.
Risograph calendar now available from Paper Pusher.
How perfect – a beer and food calender by Red Cruiser on Etsy.
My friends Zack and Laura sent me an awesome letter pressed holiday card (directly above) from Egg Press.
Wooden toys by Severin Millet.
Wooden keyboards by Orée. Portable and blue tooth enabled for your iPad!