Hey everyone! I sort of fell off the posting wagon last week. Lisa and I were busy in New York and suffered internet issues, so my posting of our trip got delayed. You can always read a more detailed report on our Píccolo blog, but I wanted to share some of my experience and the images with you on here.
I'm back in Baltimore now, and would like to thank all of the awesome illustrators and creative people that let Lisa visit your studio and homes. We had a great time meeting people and can't wait to return!

I know Gant Powell from MICA, where we both received our undergraduate degrees in Illustration. In 2009, he moved to New York to pursue his MFA in Illustration as Visual Essay from SVA. Now, Gant is a freelance illustrator who has his studio in his home in Brooklyn.
Gant used to do a lot more work on his computer, but since graduate school, his way of working has changed. He likes the permanence and restrictions that come from working entirely analog. He is forced to make decisions, whereas in programs like Photoshop, you could be forever tweaking colors.
While he works in watercolors, gouache, pens, and pencils, he also works in series, and he's interested in children books, working on one right now.
Some of Gant's work. Check out more on his website!
Later that day, we ventured to another neighborhood in Brooklyn, where we saw the home studio of Sam Kalda. I've featured the work of Sam on Brown Paper Bag before – he works on portraits (great at likenesses) as well as editorial illustration. Eventually, he said that he'd like to venture more into book illustration, and plans to gear his MFA Illustration work at FIT towards this.
Sam went to college to be a painter, but switched gears afterwards to become an illustrator. His apartment is full of good art and small objects, some of which he highlights in his Splendid Object series (pictured below). In this series, he worked in gouache without the use of digital tools. This is atypical of how he normally works, which is a combination of digital work and hand rendered drawings.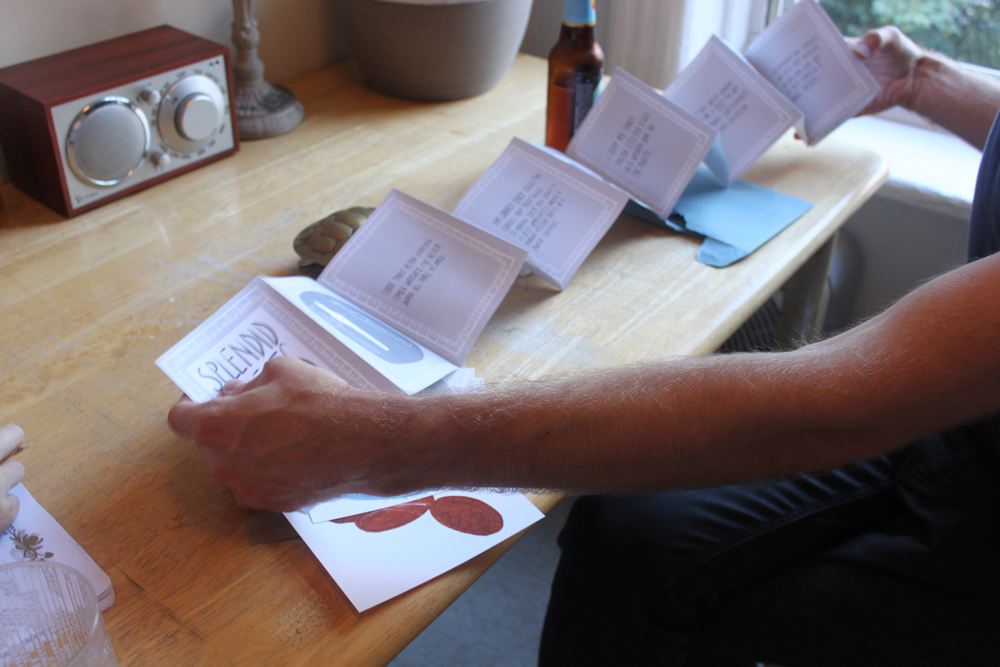 Some of Sam's work. Check out his website, too!