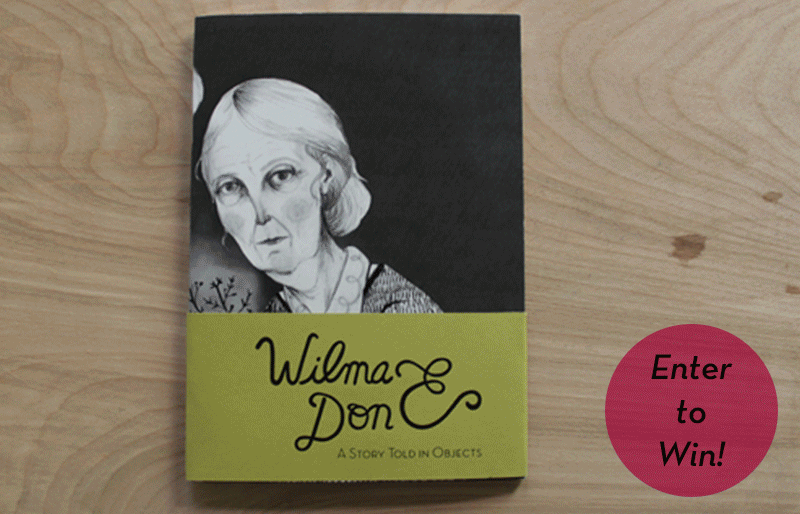 & Print! (Comment on this post)')">
& Print! (Comment on this post)')">
Illus­tra­tors, left to right: Yelena Bryk­senkova, Yehteh, Michael C. Hsi­ung, and Paige Vick­ers
Ya'll know about Píc­colo, my busi­ness with my pal Lisa Per­rin. Well, to kick off the hol­i­day sea­son we are doing a give away of our lat­est project!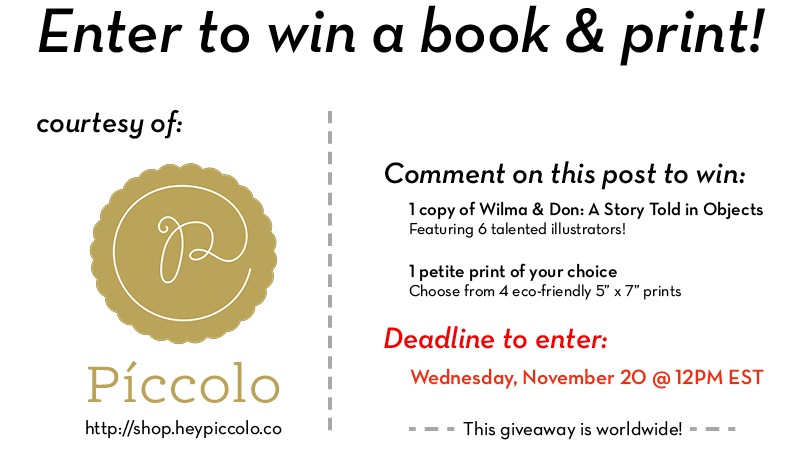 & Print! (Comment on this post)')">
Com­ment on this post to receive a copy of  Wilma & Don; A Story Told in Objects, as well as a petite print of your choice! Drop us a line by 12PM EST on Wednes­day, Novem­ber 20th for your chance to win. In your com­ment, be sure to tell us which petite print you'd like. And don't for­get to check out the very gift-ready items in the Pic­colo shop!