Illustrators, left to right: Yelena Bryksenkova, Yehteh, Michael C. Hsiung, and Paige Vickers
Ya'll know about Píccolo, my business with my pal Lisa Perrin. Well, to kick off the holiday season we are doing a give away of our latest project!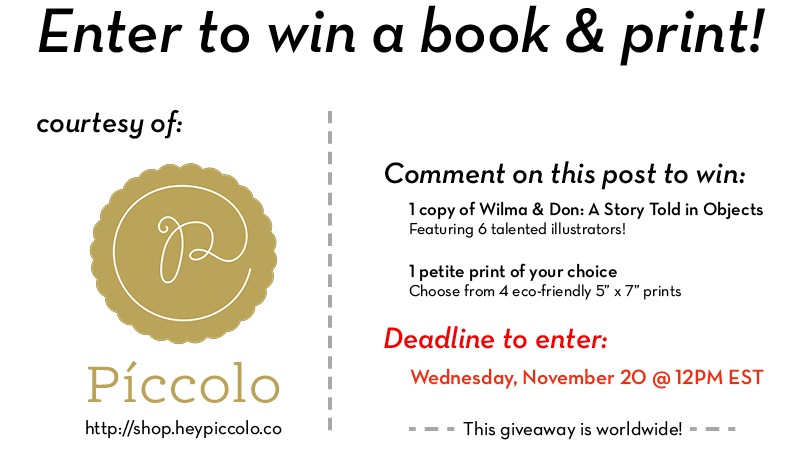 Comment on this post to receive a copy of Wilma & Don; A Story Told in Objects, as well as a petite print of your choice! Drop us a line by 12PM EST on Wednesday, November 20th for your chance to win. In your comment, be sure to tell us which petite print you'd like. And don't forget to check out the very gift-ready items in the Piccolo shop!