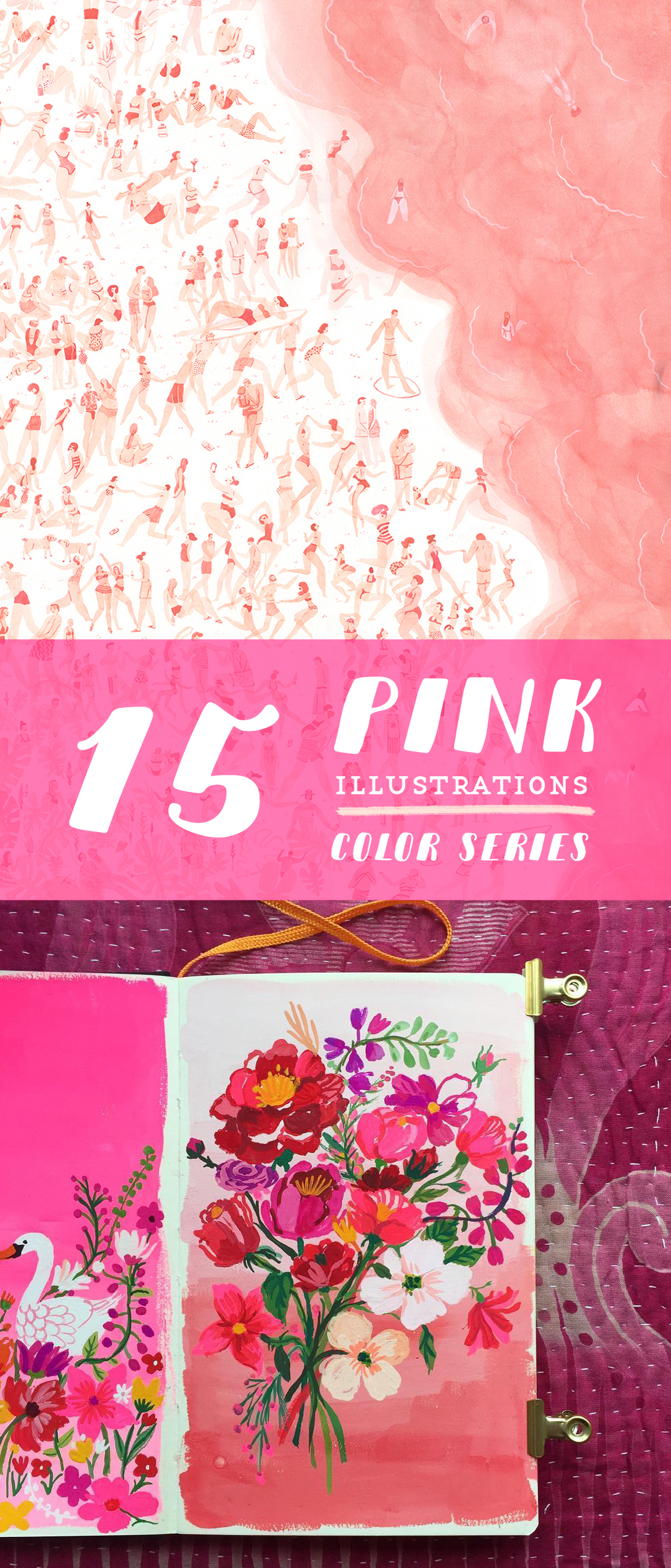 Last Mon­day, I start­ed The Col­or Series, in which I select illus­tra­tions, paper craft, and embroi­dery that over­whelm­ing uti­lize one hue in their com­po­si­tions. First up was blue with its tran­quil­i­ty and melan­choly on full dis­play. Now, I'm fea­tur­ing pink; the col­or of beau­ti­ful blooms and cot­ton can­dy.

Like blue, pink has ver­sa­til­i­ty. It's often seen in illus­tra­tions about fash­ion and shows up in styl­ish ensem­bles. But, the col­or has a sol­id place in nature. Many flow­ers are some vari­a­tion of the hue, and as Car­olyn Gavin demon­strates in a sketch, they make for a love­ly bou­quet. Beyond cloth­ing or blooms, how­ev­er, pink sym­bol­izes day­dreams and what we see when we return to that pleas­ant place.
The color pink is in both fashion, flowers, and gentle daydreams. Check out how 15 pink illustrations use this cotton-candy hue in their compositions.