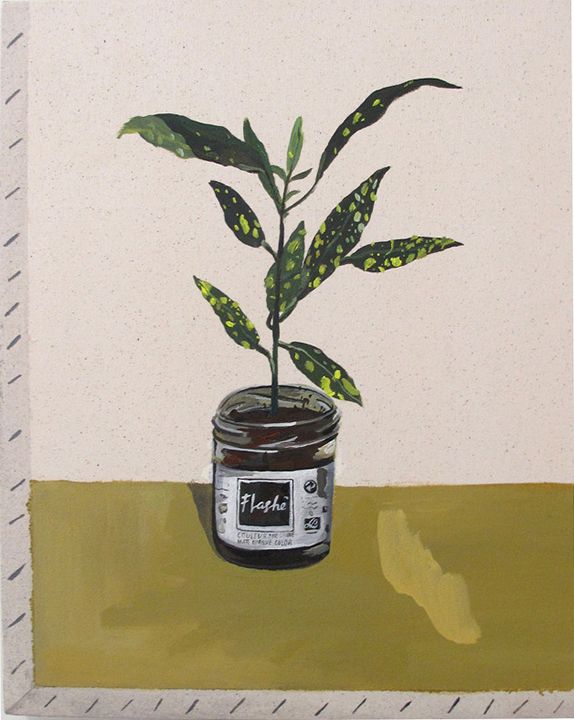 By Jane Lee.
Do planters and pil­lows go hand-in-hand? Prob­a­bly not, but they sound nice when said togeth­er. So, here are some planters that I've seen late­ly and liked. Whether it be the plant that's grow­ing inside or the planter itself, I'm jeal­ous that I don't own them!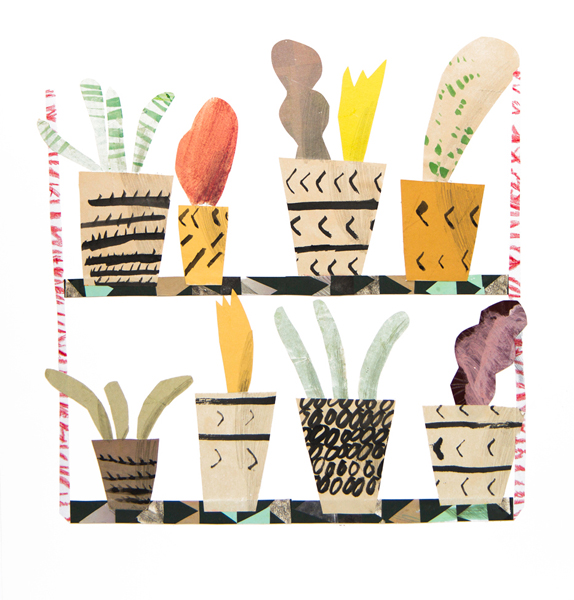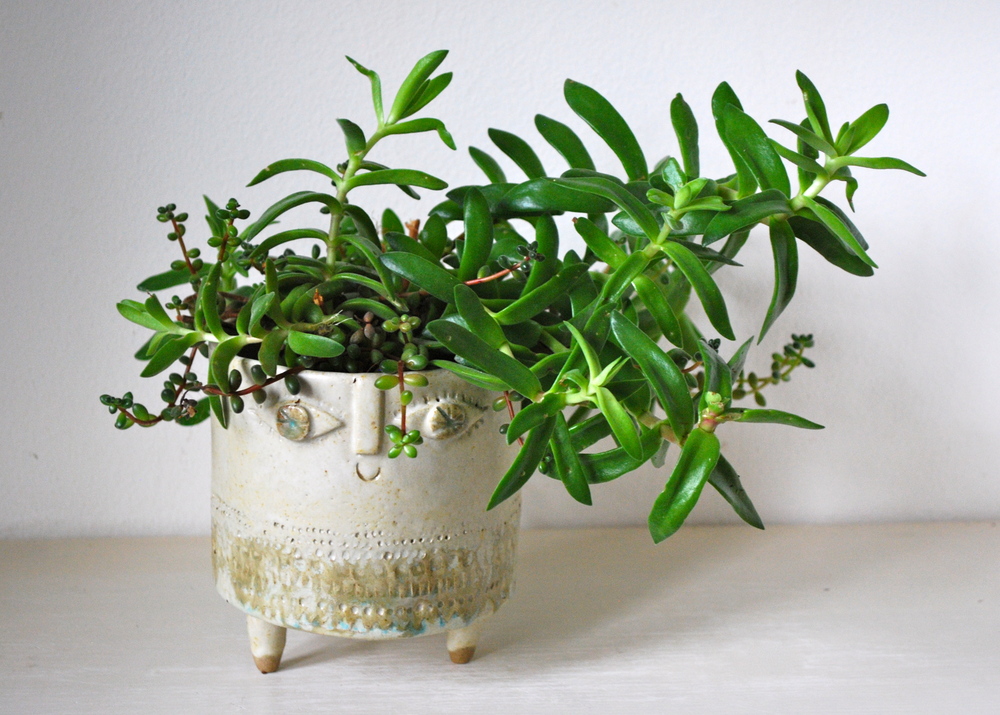 Always, always, ALWAYS lov­ing Ate­lier Stel­la. She has a new online shop for her wares. Also, fol­low her on Tum­blr.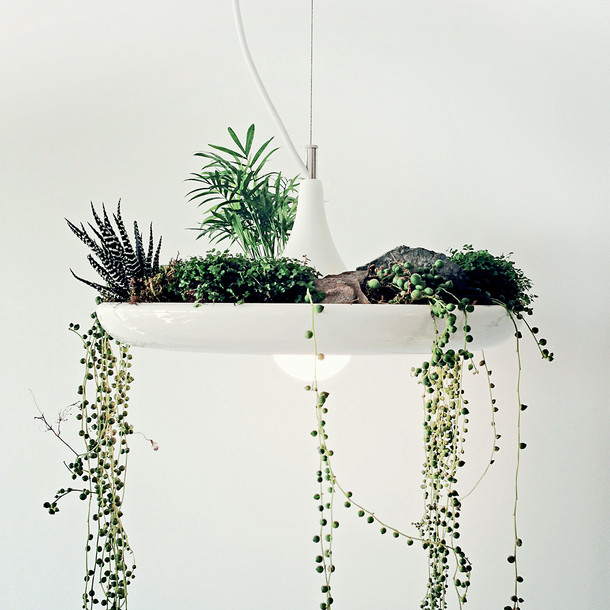 Also a light? The Baby­lon Pen­dant Light.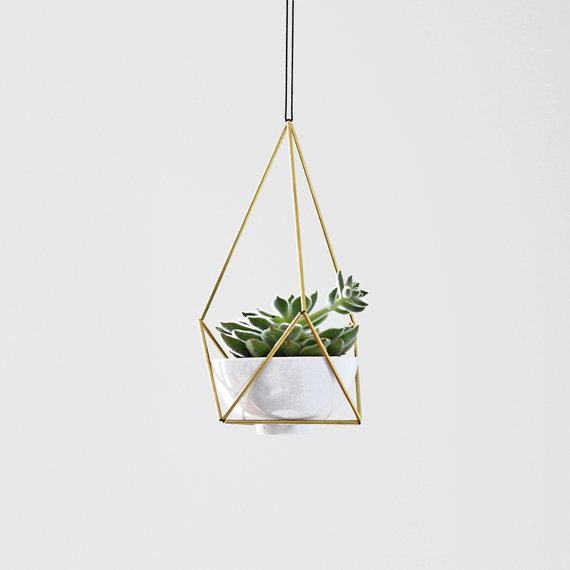 Geo­met­ric brass planters by HRUSKAA on Etsy.
Pil­lows are an essen­tial couch item. After all, you can't take a nap on the couch with­out them. My favorite pil­lows are illus­trat­ed or have some sort of pat­tern on them. They are also easy to make, so in the­o­ry you can design your own. But take a look at these first.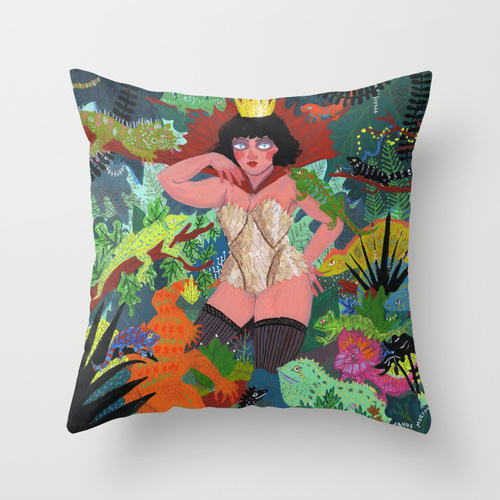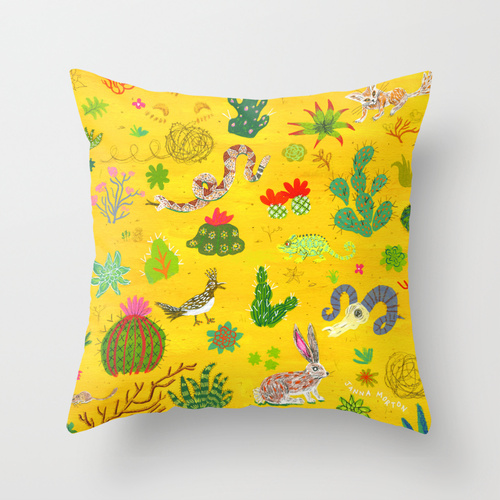 Love the sur­face design by Jan­na Mor­ton. These are for sale in her Soci­ety6 shop with FREE ship­ping until Sun­day!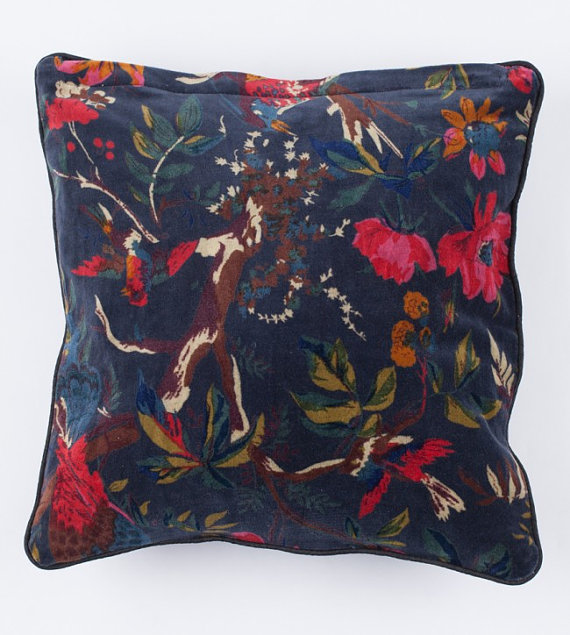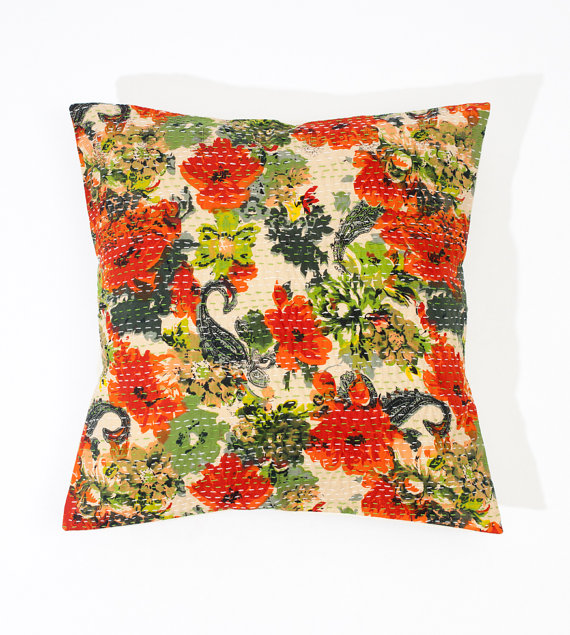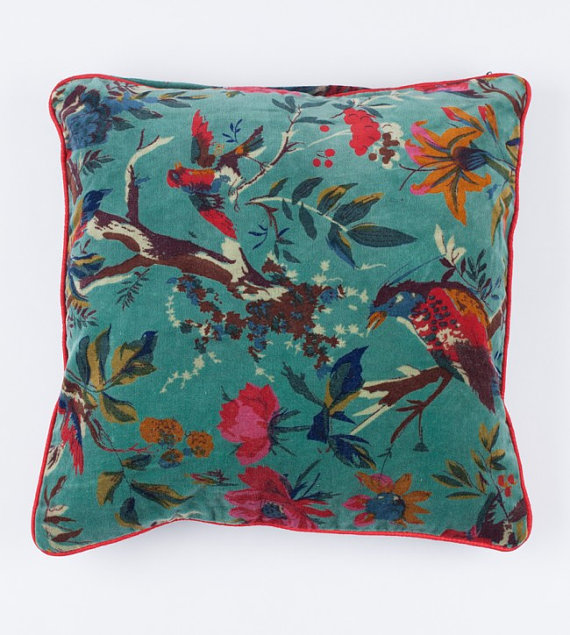 Hand­made pil­lows by gyp­sya on Etsy.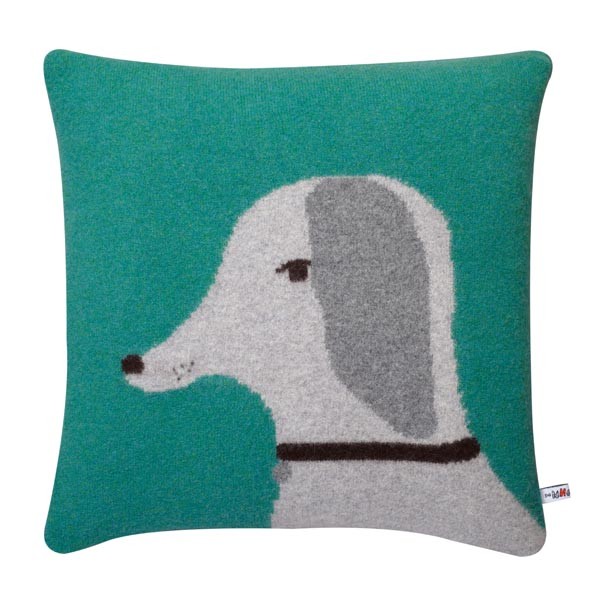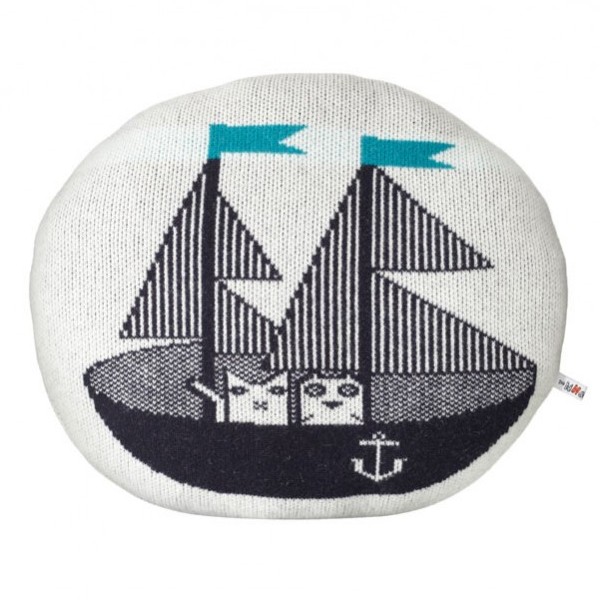 Don­na Wil­son is always a favorite. Knit­ted cush­ions by her stu­dio.