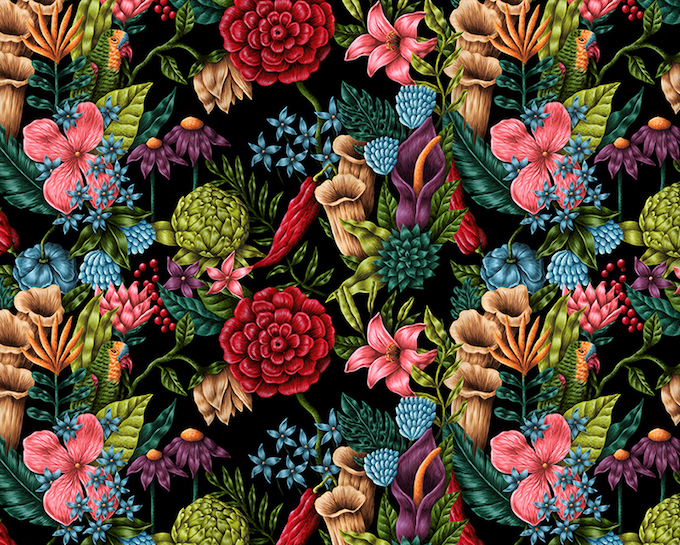 Sad­do is an Roman­ian artist whose career has switched gears. Start­ing out as a mural­ist, his style was was noticed by adver­tis­ing agen­cies and gal­leries in cities around the world.
Saddo's visu­al lan­guage has many dis­parate influ­ences, includ­ing hor­ror movie posters, comics, Hierony­mus Bosch, Hen­ri Rousseau, nat­u­ral­is­tic illus­tra­tions of plants and ani­mals, pop sur­re­al­ism, and reli­gion. Wow! This is reflect­ed in his paint­ings and illus­tra­tions, which fea­ture real­is­ti­cal­ly-formed fig­ures that are often in busy, lus­cious­ly-col­ored scenes.
If you're a long-time read­er of this blog, you might remem­ber when this artist col­lab­o­rat­ed with Aitch on Mem­o­ry. Check it out—it's my favorite iter­a­tion of the clas­sic card game.